Bitcoin Needs to Reclaim $53,000 before a Bull Run to be Reignited
Bitcoin has been dragging between $47K and $50K levels recently. Crypto experts believe the bull market might be triggered until the primary token return to the $53K level.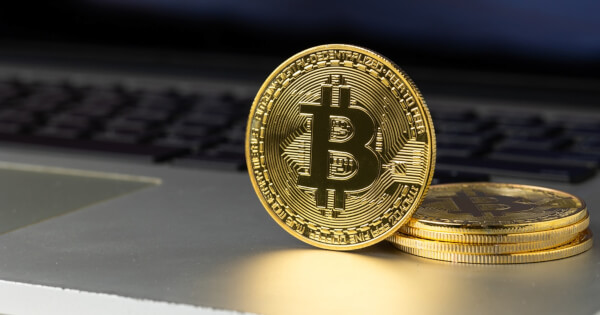 Slightly over a week ago, Bitcoin (BTC) plummeted to lows of $42,000 following massive liquidations of approximately $2.2 billion in a span of twelve hours. This move stunned the crypto market because these huge liquidations were made on December 4 as the second-largest daily shed off in 2021 after a 50% price drop was witnessed on May 19.
With the price staying below the short-term holder (STH) cost basis for nearly a week, on-chain analyst Will Clemente believes that Bitcoin needs to reclaim the $53K area if a bull run is to be reignited. He explained:
"We have spent almost a week now below STH cost basis. Still not a bull until $53K is reclaimed. I'm not a giga bear, just cautious until shown otherwise. Bear confirmation would be a failed underside retest."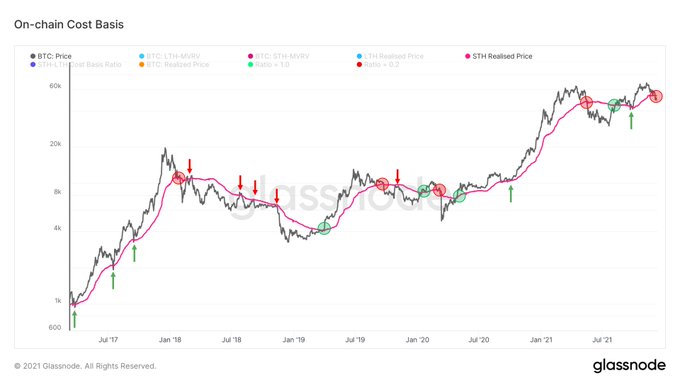 STHs have also been moving or selling BTC at a loss. Economist Jan Wuestenfeld indicated:
"Short term holders continue to on average move/sell Bitcoin at a loss since the price crash at the beginning of December as the short term holder SOPR shows."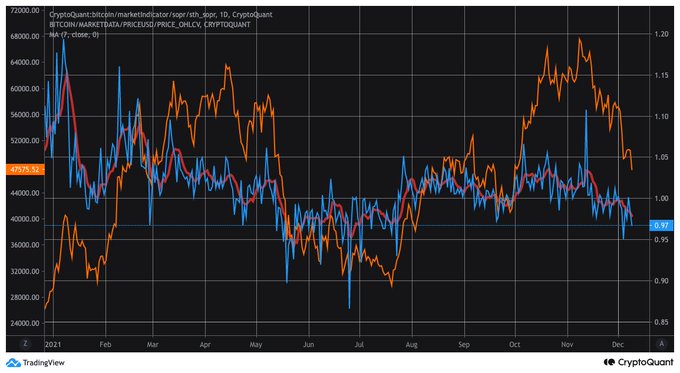 On the other hand, long-term holders have not been influenced by panic selling, given that their liquidation has been at a healthy margin.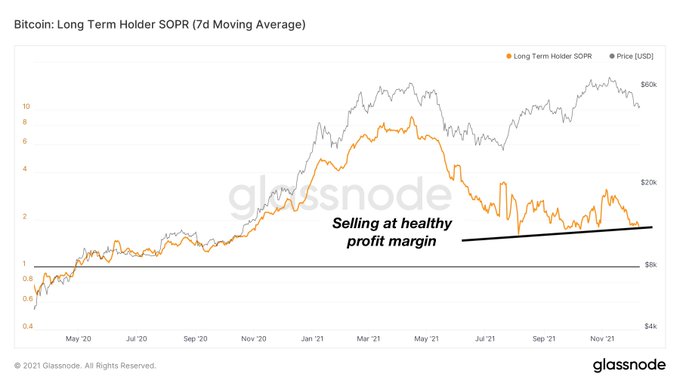 On-chain analyst Dylan LeClair had previously stated that short-term holders' cost basis stood at $48,450, wherelong-term holders werewas $17,750.
Cost basis is the purchase price or original value of an asset. It is used to calculate capital gains or losses. Notably, long-term BTC holders have emerged to be notable players in the Bitcoin ecosystem.
For instance, a study previously showed that Bitcoin supply was steadily maturing to long-term holders, given that nearly 2 million BTC had transitioned from short-term to long-term holders from the time the then ATH price of $64.8K was attained in mid-April.
Bitcoin recently broke this record by hitting highs of $69,000.
Image source: Shutterstock
Read More