Bitcoin's Movement Shows the Redline Between Net Buyers and Sellers is the $40.9K Zone
Bitcoin (BTC) has shown the area separating net buyers and sellers is the $40.9K area based on data collected between October last year and April 2022.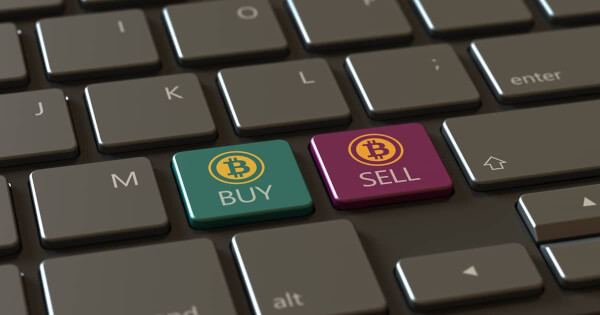 Market analyst under the pseudonym PlanB noted:
"Bitcoin movement between October 2021 ($61K) and April 2022 ($41K). Net buyers in the $40.9K-$81.9K range, and net sellers mainly from $2.5K-$40.9K range, profit taking."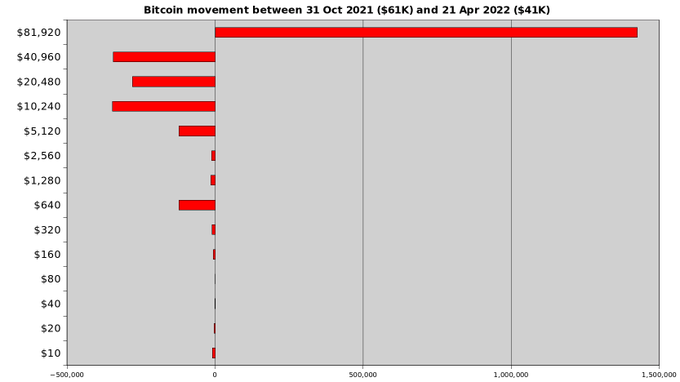 Source: PlanB
These statistics imply that Bitcoin experiences an upward momentum after crossing above the $40.9K area, and a downtrend if the price trades below this zone.
Therefore, the $40,900 price level is emerging as a fundamental area in the current BTC market.
For instance, after nosediving below the psychological price of $40K over the weekend, market analyst Ali Martinez believes Bitcoin needs to reclaim this zone if a surge towards $45,000 is to be realized.
He pointed out:
"Bitcoin is back to square one. BTC needs to get back above $40,800 for a chance to rebound to $45,000 or even $50,000. Be aware a decisive daily close below $39,400-$38,500 can invalidate the optimistic outlook and result in a retracement to $35,000 or even $30,000 for BTC."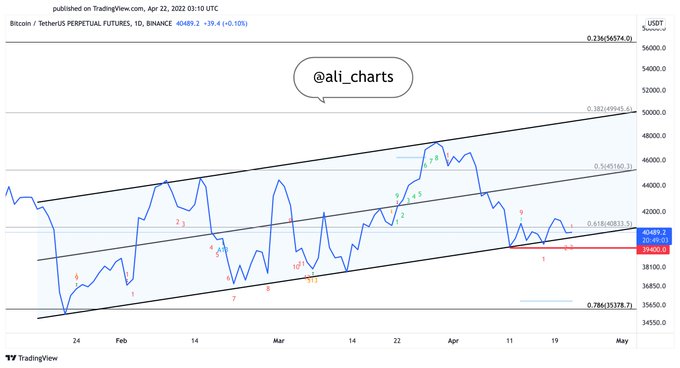 Source: TradingView
Crypto trader Michael van de Poppe shared similar sentiments that Bitcoin should hold the $39K level to avoid slipping to $36,000.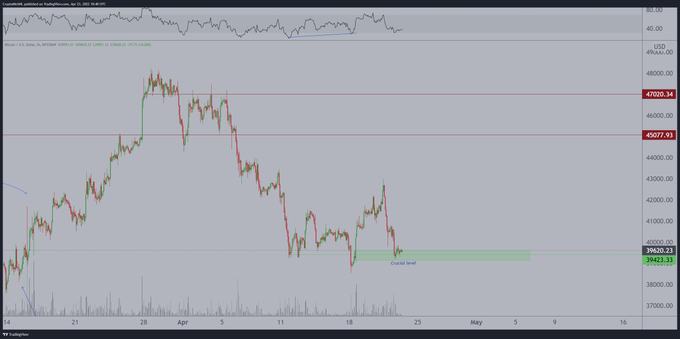 Source: TradingView
Bitcoin was down by 3.28% in the last 24 hours to hit $38,457 during intraday trading, according to CoinMarketCap.
Is the altcoin season losing steam?
According to Glassnode co-founders under the pseudonym Negentropic, the altcoin season is losing grip based on the ETH/BTC chart.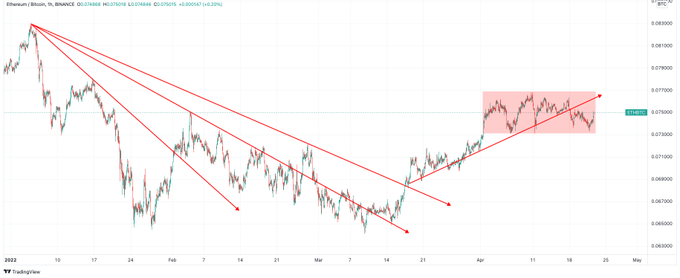 Source: TradingView
They added:
"Bitcoin priced a potential 50bps hike, delaying the brewing altcoin season."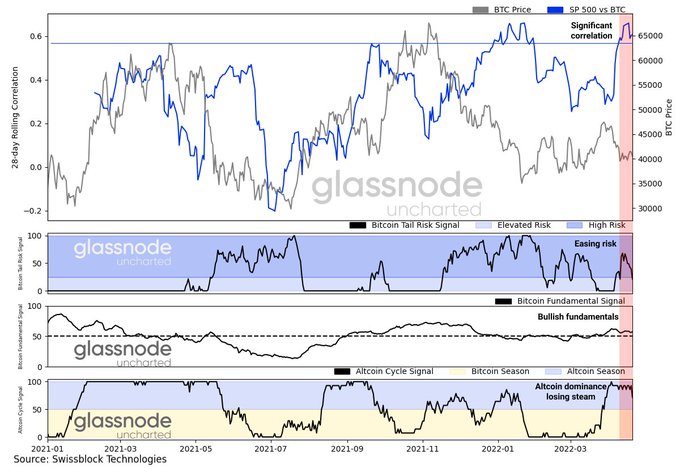 Source: Swissblock Technologies
Some of the leading altcoins had dropped in the last 24 hours. For instance, Ethereum (ETH), Binance Coin (BNB), and Solana (SOL) were down by 4.68%, 4.63%, and 6.54%, respectively.
Image source: Shutterstock
Read More