Bitcoin and the Crypto Market Could Go Down Again—Market Recap and Price Analysis
Updated at 17 September 2020, 5:05 pm UTC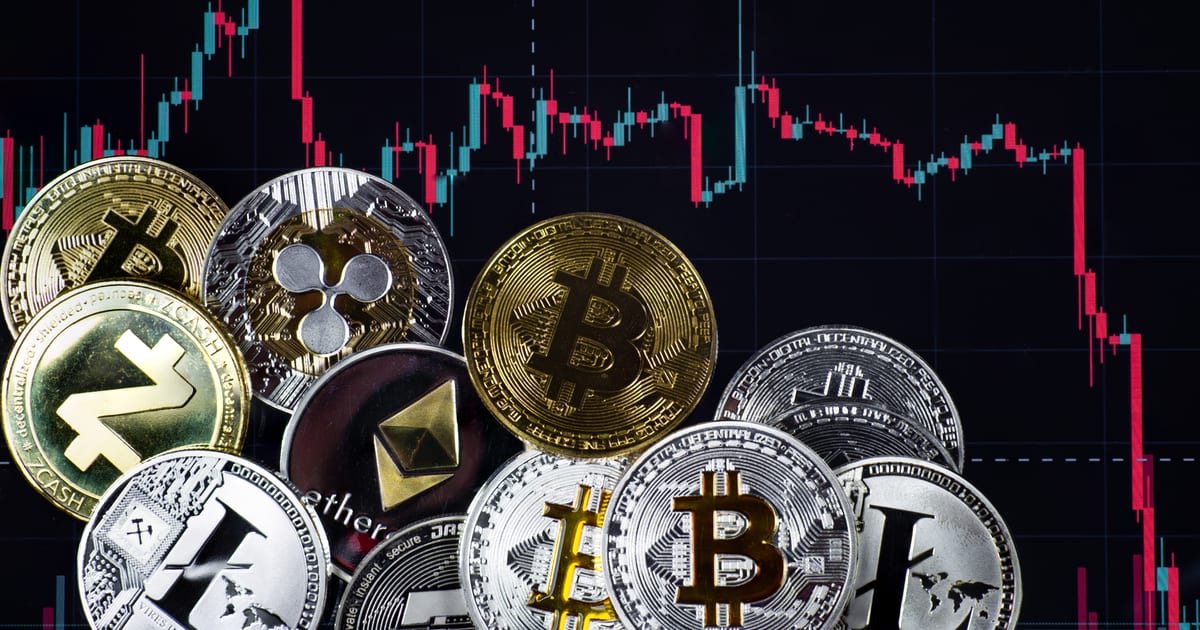 Recently, the overall crypto market seemed to have been driven by Bitcoin exclusively with many of the popular altcoins falling with Bitcoin's rise this week. This is a reverse of the trend that saw Bitcoin's market dominance fall in May when Ethereum based DeFi tokens became the new craze.
Some substantial good news contributed to raising the price. MicroStrategy bought 16,796 Bitcoins (BTC) for $175 million. MicroStrategy now holds 38,250 Bitcoins with an aggregate purchase price of $425 million and the average Bitcoin price is around $11,111. Bitcoin's price movement seems to be in an ascending channel. However, after a 3-day continuous rise, the upward momentum now appears weak.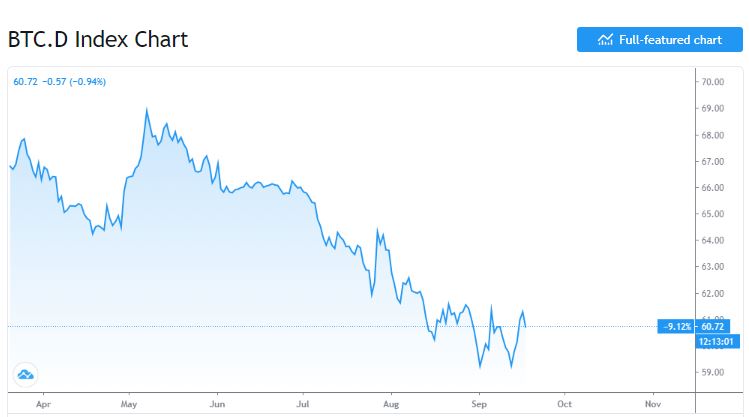 Source: TradingView, Bitcoin Dominance
The 30-day MA, which is currently around $11,050, is still a strong resistance level for the Bitcoin price. If Bitcoin goes up to overcome the resistance level of the 30-day MA, we can expect another uptrend to the upper line of the ascending channel, which will be at around $15,000. But what we need to pay attention to is that the 30-day MA resistance level which is still very strong. The overall crypto market and stock market movements are not very positive, and it appears likely that Bitcoin could experience a significant price dip again very soon.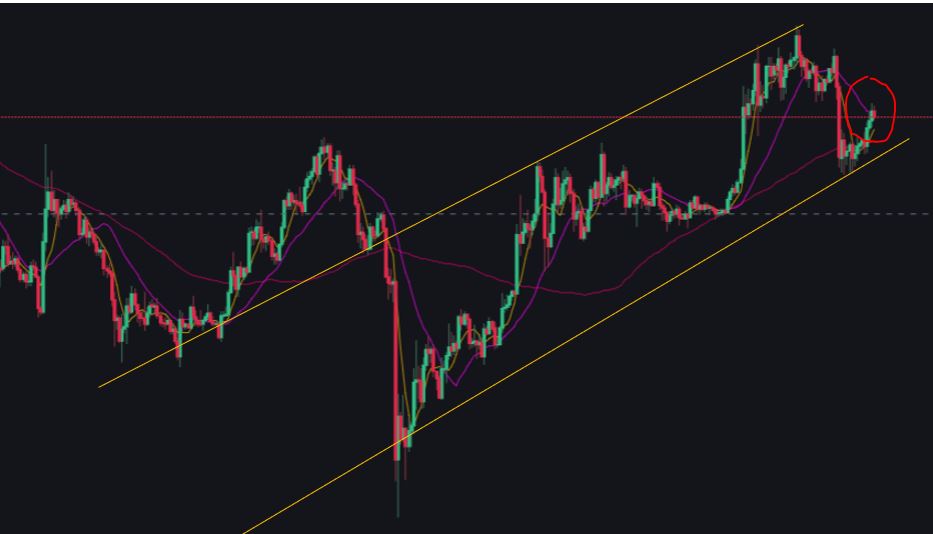 Source: TradingView, Bitcoin Price Chart
Ethereum (ETH) price analysis
As the main infrastructure of DeFi, Ethereum has had a busy week of its own, on-chain market maker UniSwap just announced today that it has launched its own token—UNI, which came without any surprise as it sought to regain an advantage over Sushiswap and its SUSHI token. Although Ethereum rose by 4.5% over the last 24 hours, its movement appears headed for a correction and its momentum is much weaker than Bitcoin. The 90-day MA is strong as the support level while the 30-day MA is apparent as the resistance level. The Ether price has even been unable to challenge the 30 day MA resistance level and will most likely fall further.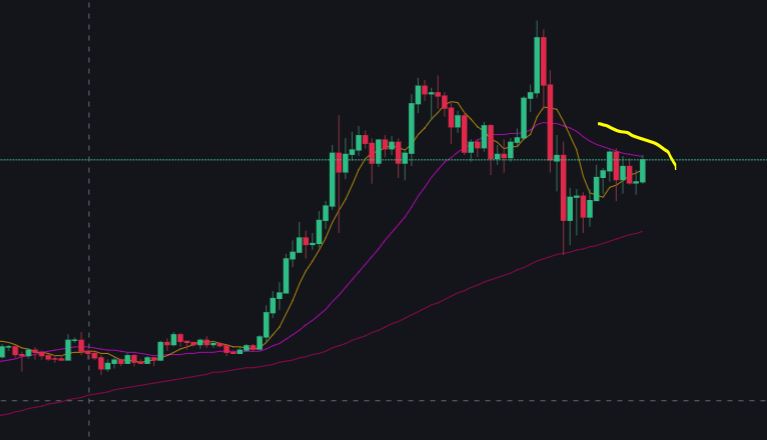 Source: TradingView, Ethereum Price Chart
SushiSwap (SUSHI) price analysis
Sushiswap and SUSHI Token are some of the recent hot topics in DeFi. Sushiswap has had a profound influence on the development of decentralized exchanges. The Sushi token price surged to around $16 following its official launch on Sept. 1. However, the price of the token soon collapsed to a near $1.13 within a few days. Given the controversy surrounding its creation and possible market manipulation and scam concerns following SushiSwap as well as the launch of UniSwap's governance token UNI, the Sushi token price could even drop below $1 as we predicted yesterday. Today it dropped to $1.336 and there appears to be no end in sight to its downtrend.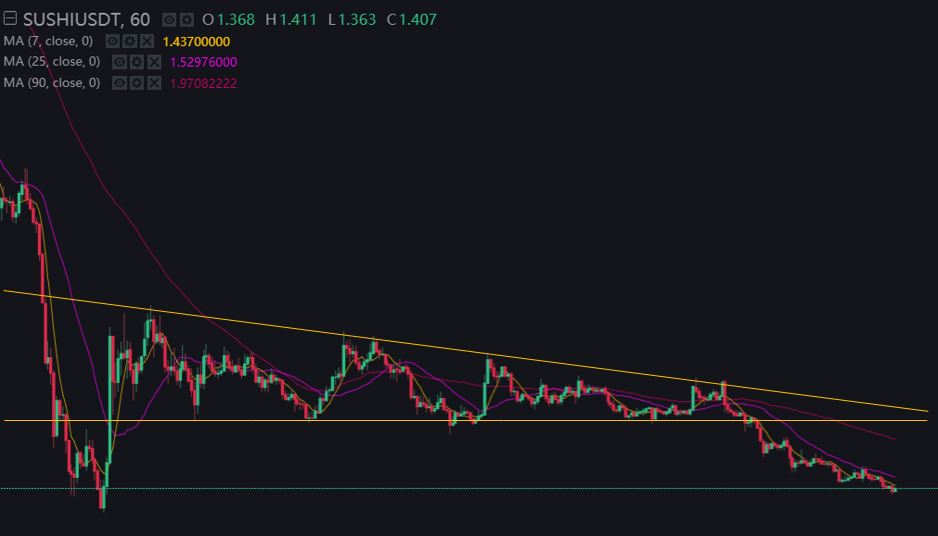 Source: TradingView, Sushi Token Price Chart
The US stock market
Although the markets have been stimulated by some exciting vaccine news, the real adoption of the COVID deterrent is still without a clear timetable.
Yesterday, the Federal Reserve announced it will hold 0% interest rates most likely until 2023. The Fed Chairman Jerome Powell's speech appeared to be a signal to cash out, as not long after it ended—the Dow went up 0.13% while the Nasdaq went down 1.25% and S&P 500 also fell 0.46%. Today the US stock futures also fell, which is a bearish signal for the US stock market in the short term.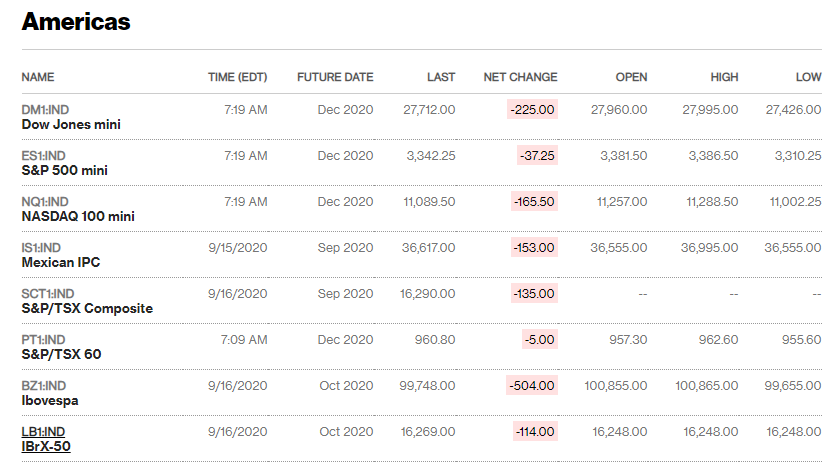 Source: Bloomberg, US Stock Futures
Bitcoin price summary
Given all the factors, it is likely that the bitcoin and crypto market could drop again soon.

With additional reporting by Lucas Cacioli
Image source: Shutterstock
Read More