ADA Price Surges to $0.50 as Cardano Inches Closer to DeFi with Mary Hard Fork
The ADA token price is up 40% this week as the Cardano network inches closer to DeFi following the blockchain's successful Mary hard fork upgrade. Where to next for ADA's price?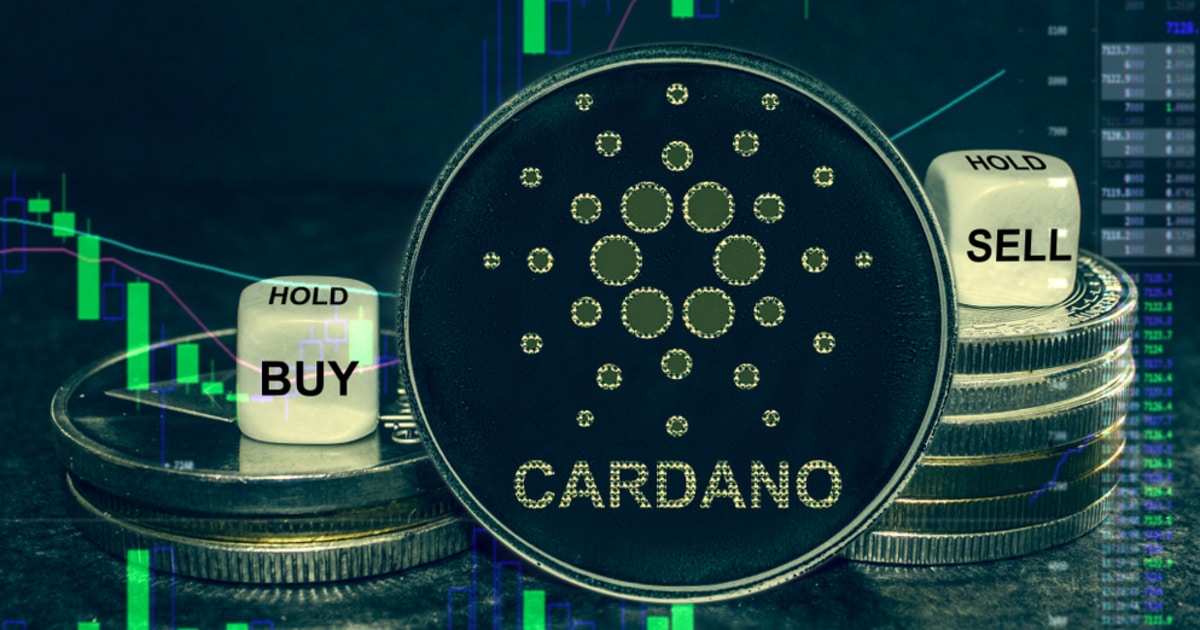 Cardano has been gaining huge traction in the crypto sphere as it inches closer to launching smart contracts on its blockchain to properly enter the DeFi space the ADA price has risen 15% in the last 24 hours and is currently priced at around $0.50 following.
Cardano's native token ADA is currently ranked sixth by market cap with $15.66B with a 24-hour trading volume of $4.5 billion.
With new upgrades to Cardano's blockchain imminent and the network's entry into DeFi, what's in store for ADA's price?
Mary Hard Fork Complete
Mary is one of two hard forks planned for Cardano's upgrade from Shelley to Goguen. The hard fork was successfully executed on February 3rd at 20:00 UTC and is set to finally bring native asset support to Cardano, a move that will allow the blockchain to properly support decentralized finance (DeFi) and decentralized applications (Dapps).
DeFi and Dapps are the markets that Ethereum and rival smart-contract blockchains like Cardano are targeting. In its current state, the DeFi space is intrinsically linked with Ethereum, with vast majority of DeFi protocols running on its blockchain.
The Mary hard fork is a major upgrade that unlocks a whole new world of opportunities both to the Cardano community and the businesses and institutions using the blockchain. This will effectively transform the Cardano testnet into a truly multi-asset network, enabling users to issue and distribute their own tokens on the Cardano blockchain.
By March, the same upgrade will roll out to the Cardano mainnet, unlocking the blockchain's smart contract functionality.
ADA Price Analysis
The concept of DeFi on Cardano sounds extremely promising in theory to many in the community who believe that it can compete with Ethereum as a platform for DeFi protocols. However, unlike other decentralized platforms like Ethereum and Polkadot, any real adoption is still yet to take place on Cardano but ADA's price continues to surge on speculation.

Source: TradingView ADA/USD
From the ADA price trend graph, the most recent closing price was above the 20-day moving average (MA). The daily line starting from February 2nd has also closed above the 9-day MA and ADA's price appears to be moving in an ascending channel. ADA should find selling pressure around $0.55 and traders will need to wait to see if its volume can break above the trend line—if the pressure line is broken, it should see Cardano's token price rise even faster. At the same time, pay close attention to the support line of the lower channel, if ADA falls below this line the price will develop a downward trend, with its next major support at $0.35. Currently $0.1644 remains ADA's strongest support level.

Source: TradingView ADA/USD
The ADA price is currently $0.494 and is testing the $0.50 level resistance. As seen from the MACD chart that the MACD line (Blue) and the Signal line (yellow) have formed a golden cross and are above the zero axis. The opening range of the two lines has gradually expanded and the transaction volume has gradually increased. This is a short-term bull market signal and we expect ADA to continue rising to close out the next 4-hour candle above $0.50.
Image source: Shutterstock
Former SEC Official Reveals why He Thinks Ripple Has a Good Chance of Winning SEC Lawsuit over XRP
Read More