Jun 03: Crypto is not for the faint-hearted
Trading Crypto with Eugene is a series of daily commentary of market analysis and trading advice shared by Eugene Ng of Matrixport, a veteran trader with 10 years of experience in top-tier global investment banks. If you like the article, please follow us here on Blockchain.News so you won't miss our future publications.
Welcome to the world of volatility. Crypto never sleeps. Bitcoin got whipsaw squeezing shorts to trade above $10,400 on Monday only to get smashed down to $9,300 with fresh longs capitulated (see chart below). It even printed as low as $8,600 on BitMex, which I think was leading the move last night. Despite Yunnan, a region in China, has ordered for a clean up of bitcoin mining operations with 64 facilities shutdown, many bulls were telling me that the rally on Monday was driven by Trump's speech So leverage traders jumped onto the bandwagon as open interest increased with an explosion in funding and futures basis. Guess what? That narrative just died alongside with the longs last night. After that nuke, I'm only hearing crickets.
Last night it was clear to me that there was intent to wipe out fresh leveraged longs, especially with the most hated equity rally of recent times, sometimes the trade to get involved is to bet on where the pain trade heads. In this case, it was quite clear that the lack of follow-through above $10.5k key resistance, was a sign that there was insufficient firepower. Technically, there were some signs to sell too from DeMark and RSI. There was even some form of complacency as Put/Call ratio heads to near all-time low.
Strategy? Do nothing, and likely buyer on dips at $9.1k and $8.8k. I've covered my long vol position yesterday and turned short vol from yesterday. I like to sell the short dated 2-day $9,000 puts for 52% annualized interest.I will also start accumulating ETH; with first levels $215-218 region against the long term trendline support with a big ETH 2.0 narrative going and a bunch of other factors that I've mentioned earlier. Speak to me if you want to structure some trade ideas. Gdluck.
Levels to take note for the bulls. If we can't hold $9,100, say sayonara to this break out.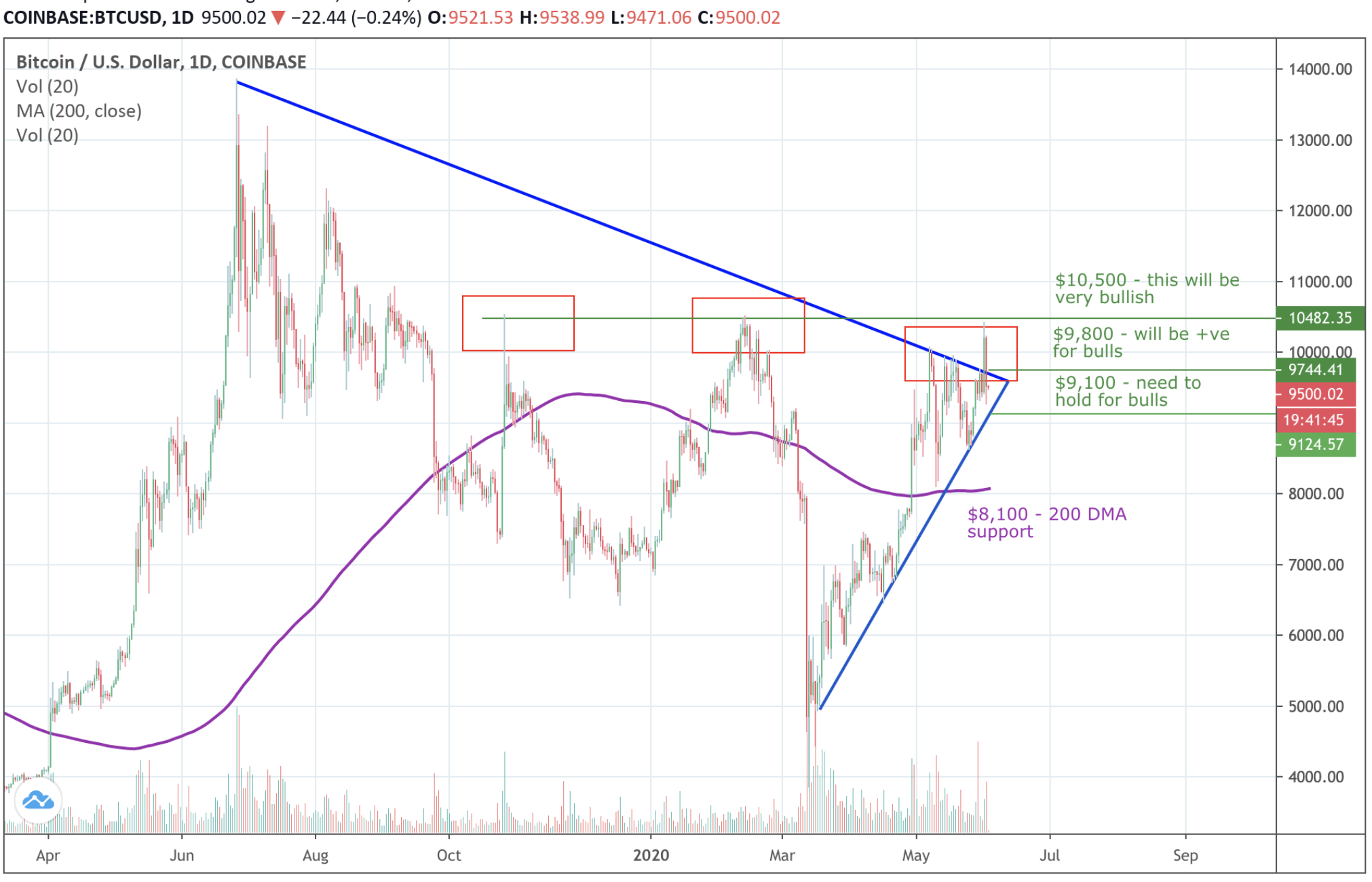 For those who want to buy on dips, you can buy A, B and C zones. I think they are great levels to accumulate...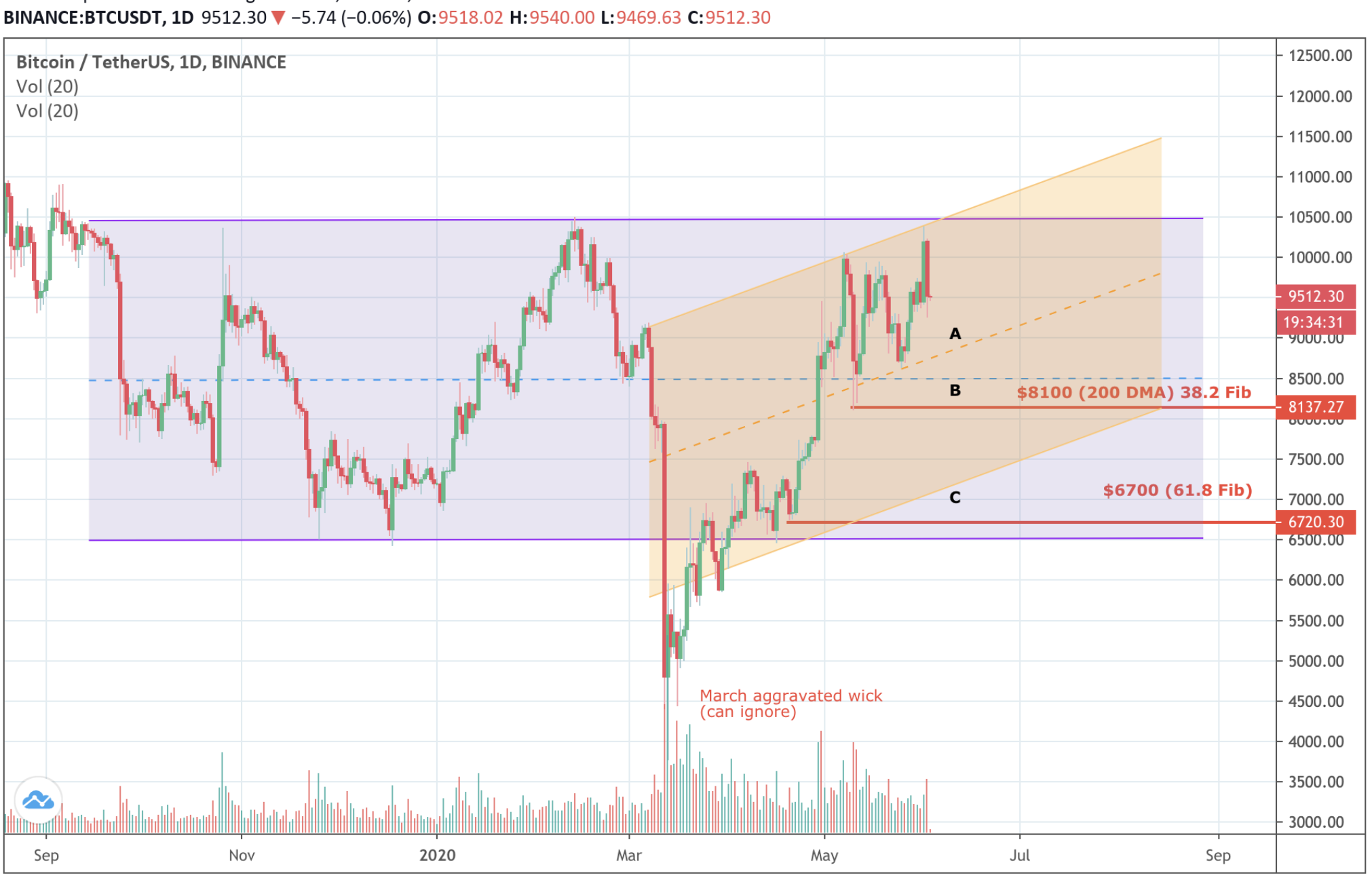 Liquidations galore in the past 48 hours... You can see how shorts first got squeezed on Monday followed by the longs on Tuesday...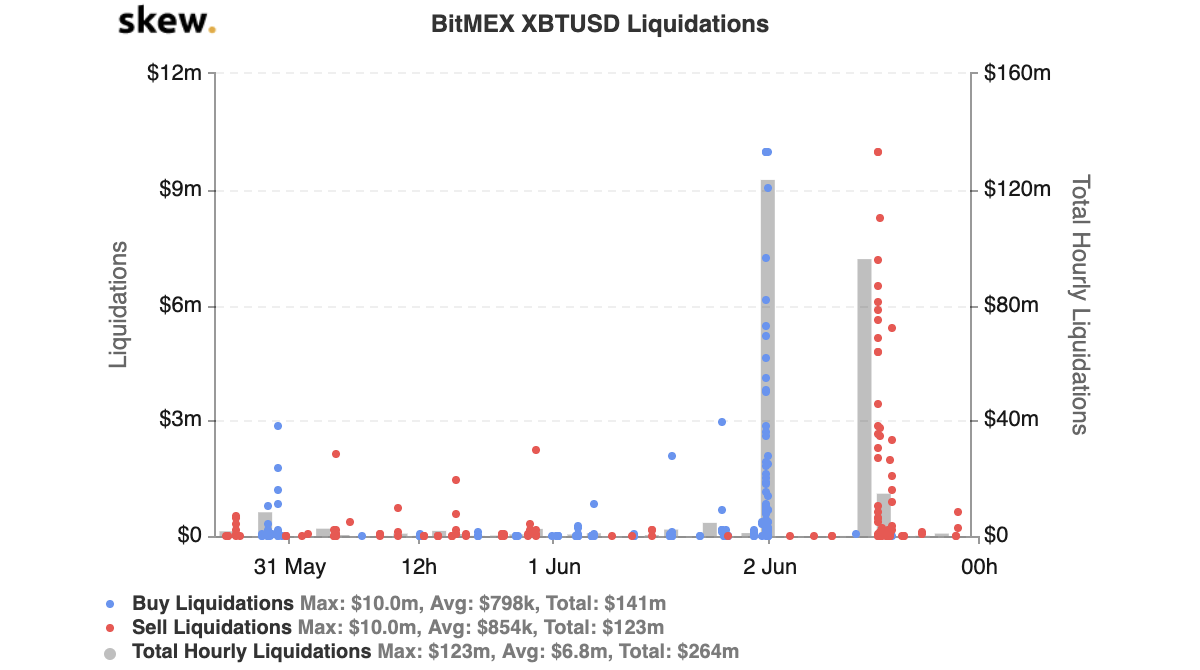 You can see BitMex's price (yellow line) diving and leading the sell off last night.... and what liquidity?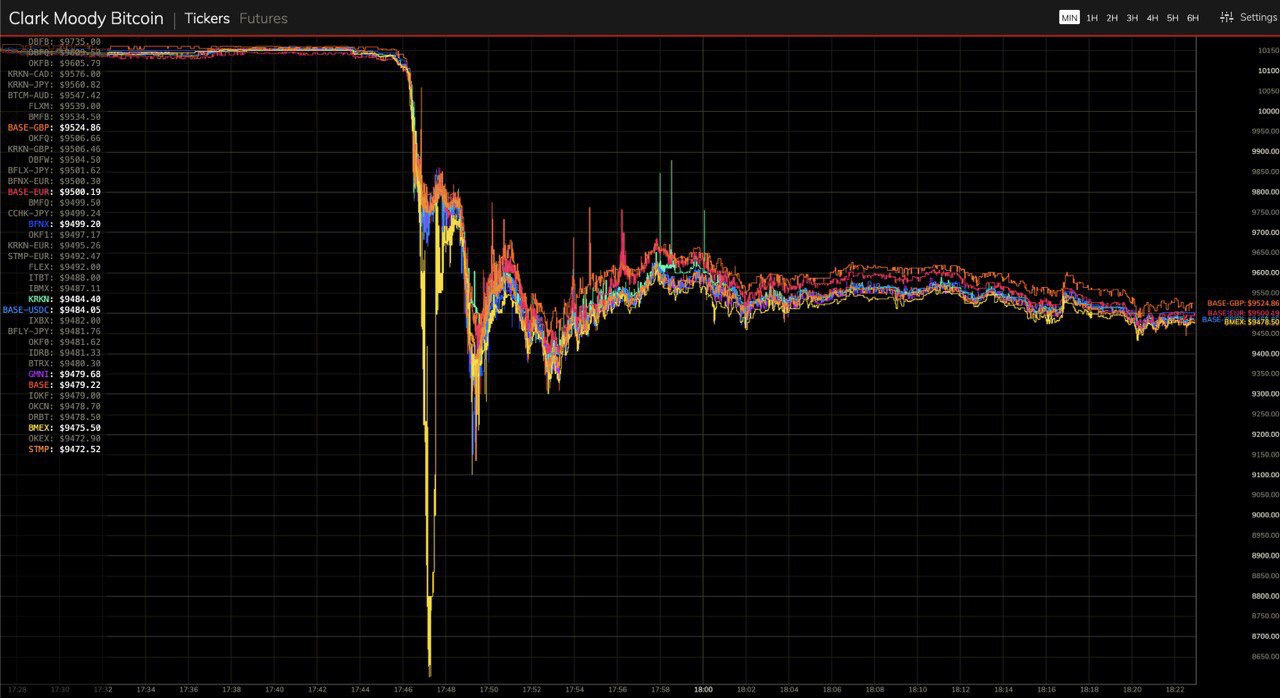 Opinions expressed are solely the analyst's own and do not express the views of Matrixport the company.
The views and opinions expressed in this article are those of the contributor and do not necessarily reflect the view of Blockchain.News.
---

Read More