Jul 6: Make it or Break it?
Trading Crypto with Eugene is a series of daily commentary of market analysis and trading advice shared by Eugene Ng of Matrixport, a veteran trader with 10 years of experience in top-tier global investment banks. If you like the article, please follow us here on Blockchain.News so you won't miss our future publications.
Happy Monday! BTC managed to close above $9k and getting bid early as Asia opens up with stocks in the region moving higher. We did see $9K getting breached twice over the weekend but bears haven't had enough strength to push for a sustained move lower. In other tokens, VeChain made an outsized move of > 50% higher over the weekend as rumors of Coinbase listing. Compound continues to hold ground above $190 as the DeFi narrative remains "bid on".

Not many headlines I must say except Larry Summers sharing that he expects a "ton of innovation" around stablecoins. S&P is currently in 250 point range 2970 to 3220 for the past five weeks with no major eco data this week. Next week we will have earnings season with banks kicking off. That is gonna be interesting to watch.

In terms of trade strategy this week, looking to buy short-dated vol (less than 7 days) for a break lower: 5-day BTC $8 or $8.5k puts look interesting and are cheap. On the other hand, look to sell longer-dated options such as 1 month and beyond in BTC calls and puts (11k calls and 7k puts). Check out the term structure of BTC (see chart below), it's never been this steep before. For spot, I am going to lay cheeky bids at $8,400+ near the 200 DMA and offers at $9,300+ (with a tight stop above). Goodluck.


Is BTC in the "make it or break it" week? Watch $8,900 level, if we cant hold above there, we may see $8,400. In terms of upside, $9,300 remains key....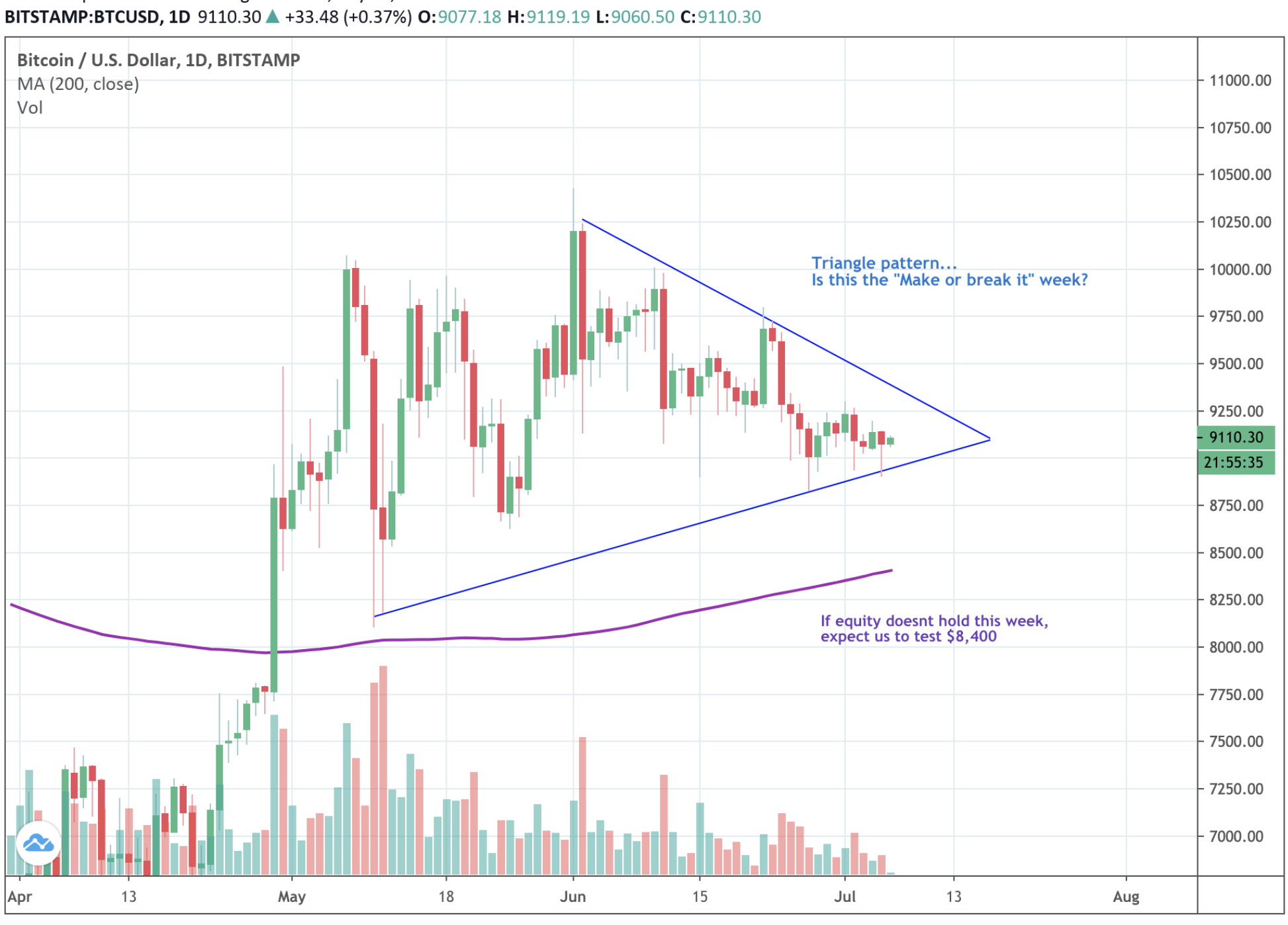 BTC term structure; it has never been this steep before... Vol traders you know what to do next...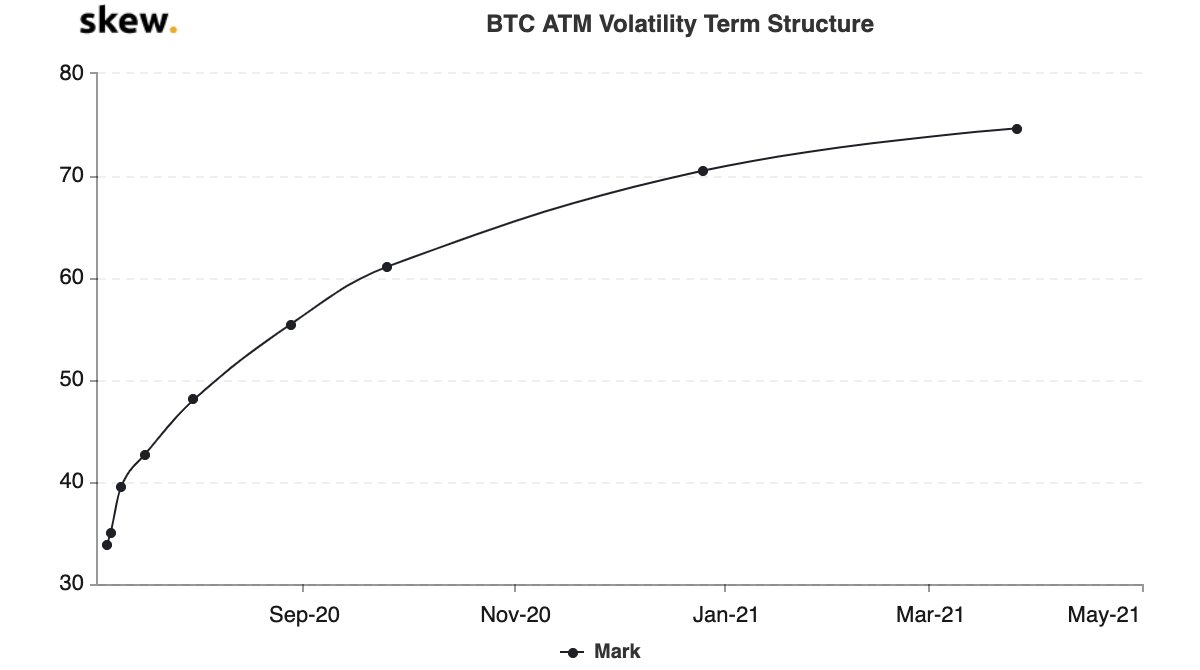 Disclaimer



Opinions expressed are solely the analyst's own and do not express the views of Matrixport the company.




The views and opinions expressed in this article are those of the contributor and do not necessarily reflect the view of Blockchain.News.
Read More