Jul 24 Trading Analysis: What Bloodbath?
Trading

Crypto with Eugene is a series of daily commentary of market analysis and trading advice shared by
Eugene Ng of Matrixport,
a veteran trader with 10 years of experience in top-tier global investment banks.
If you like the article, please follow us here on Blockchain.News so you won't miss our future publications.
Quick Friday note before the weekend. US stocks smacked lower with UST 10yr closing 58 bps and crude slumping. 10-year real yields is actually -88 bps today?! Nasdaq got hammered down more than 2.5% last night as US Jobless Claims disappointed, increased U.S.-China tension and Tesla giving up all of its +6% opening gain to only close down on the day 5%. Maybe Robhinhood users caught hold of my tweet last night about pressing the "red button".
Despite stonk's bloodbath, BTC managed to close higher on the day with some short squeeze liquidation through $9600 level. I am actually surprised that we are still trading at current levels, would only be a matter of time that we see us retracing back some of its gains, which was why I said yesterday, we need to continue to monitor the momentum of capital into BTC... If there isn't MoMo, we are likely going back to our low-volatility summer, so you know what to do now. Goodluck and enjoy your weekend.


Chart of the day: When a picture paints a thousand words...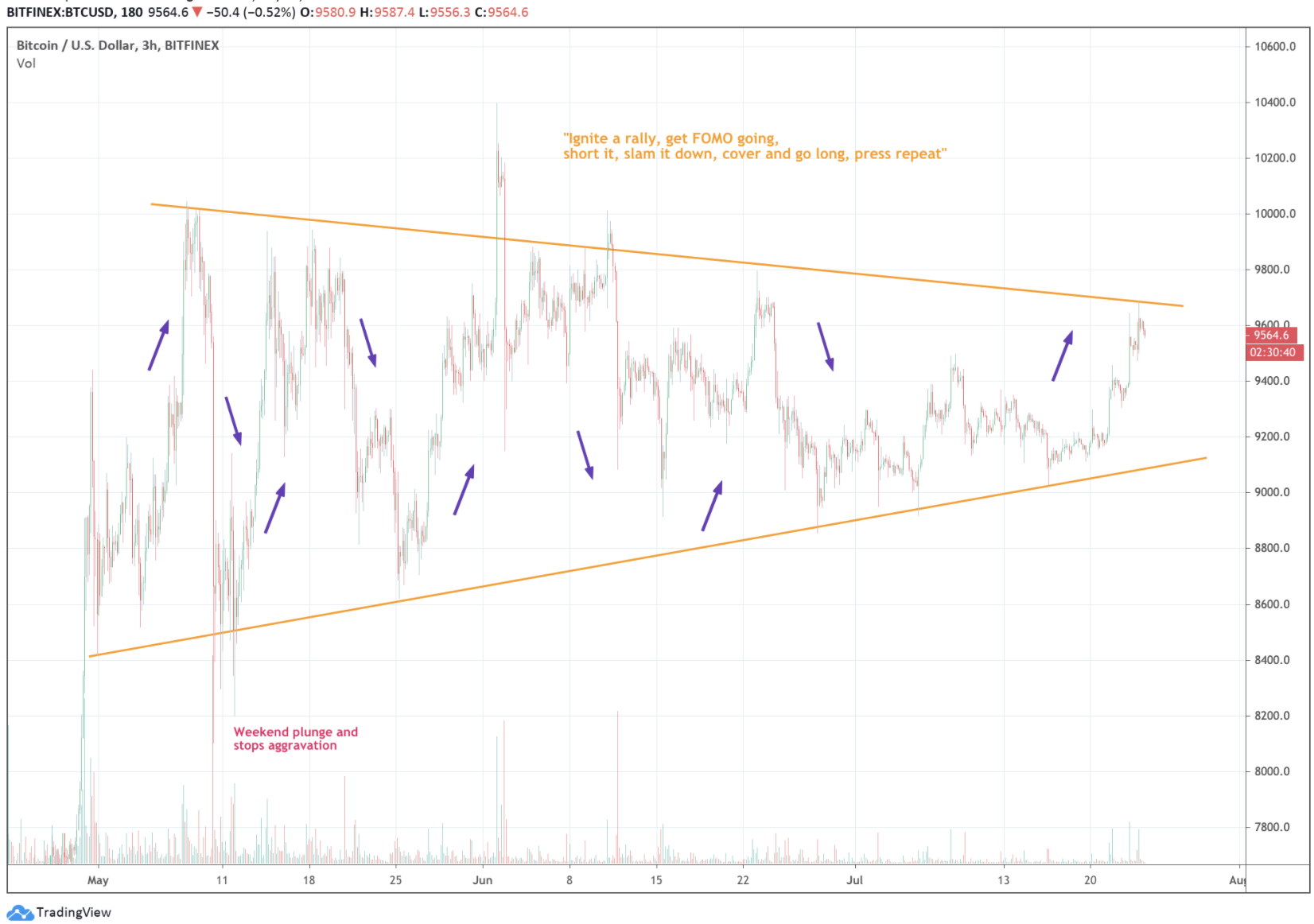 Disclaimer





Opinions expressed are solely the analyst's own and do not express the views of Matrixport the company.


The views and opinions expressed in this article are those of the contributor and do not necessarily reflect
the view of Blockchain.News.
Read More