38 Million XRP Tokens Dumped by Ripple Co-Founder Jed McCaleb, When Will His Supply Run Out?
The SEC lawsuit against Ripple Labs has dissuaded many cryptocurrency investors from holding XRP, as the Commission is persuaded that XRP should be regulated with securities laws.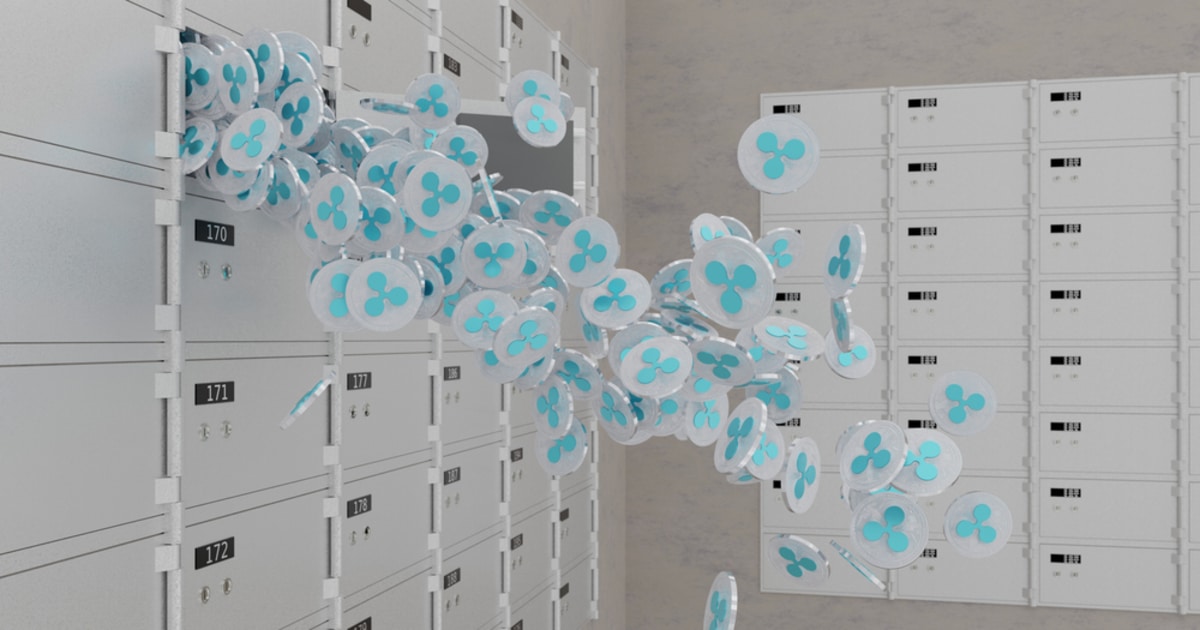 Amid the lawsuit, Ripple's former Chief of Technology Officer (CTO) and co-founder Jed McCaleb has been getting rid of his XRP stash at a steady rate.
McCaleb, along with Chris Larsen and Brad Garlinghouse, co-created and established Ripple Labs in 2012. The programmer went on to create the now-defunct Bitcoin exchange Mt. Gox, as well as the Stellar Development Foundation responsible for the budding cryptocurrency Lumen (XLM). Before leaving Ripple, McCaleb was awarded 9 billion XRP, of which roughly more than 6 billion have already been disposed of. Although the Ripple co-founder could do as he pleased with the tokens, an agreement on the amount of XRP he was allowed to sell per day was established, so as to ensure that the transaction would not negatively impact XRP's price on the market.
Former Ripple CTO gets rid of his XRP stash
Currently, analysts have signaled that McCaleb has been on a selling spree of XRP tokens. Since the beginning of this month, McCaleb has sold 95 million XRP, worth around $56 million. On Valentine's day, the Stellar Lumens co-founder dumped 38 million XRP worth $22 million, and his XRP sales are not expected to slow anytime soon. Market analyst Leonidas Hadjiloizou revealed:
"Jed will be selling 38,345,406.53 XRP per day this week. This amounts to roughly 268M XRP or $166M at current prices in 1 week.

At this rate, his 2.896B XRP would run out by May.

At half that rate (19M per day) he would run out by mid-July.

At 10M per day by the end of the year."
The analyst hinted that McCaleb could potentially be rid of his whole XRP stash by the end of the year with his calculations. He also disclosed that in order for McCaleb to sell more XRP at once, the daily trading volume for the cryptocurrency must increase more.
Currently, along with McCaleb's XRP dumping, the token has fared well. Bulls seem to have the upper hand with XRP as it is trading steadily above its psychological barrier of $0.56. if the price momentum is kept up, the upward trend can potentially bring XRP to break the $0.70 mark.
Is XRP decentralized?
Although McCaleb has not been named in the SEC lawsuit for XRP as unregistered securities, Brad Garlinghouse and Chris Larsen, his former colleagues and Ripple's current chief executives, have. Both also hold XRP and have sold a portion of the cryptocurrency for profits, an act that has been enough to raise scrutiny from the SEC. The fact that XRP tokens are released from escrow on a monthly basis and that Garlinghouse and Larsen have both benefitted personally from XRP sales has been critiqued as illegitimate. It has also caused many US lawmakers to argue that XRP is not decentralized enough to be regulated like Bitcoin and Ethereum, leading cryptocurrencies which are classified as commodities in the US.
While some industry experts have suggested that a cryptocurrency's status could change as it matures, going from a commodity to a security for example, others have still struggled to adopt such a fluid view of cryptocurrencies. Although current Ripple executives have adamantly claimed that XRP was decentralized, there has been indications that McCaleb may not share this view.
Previously, CTO of Ripple David Schwartz playfully quipped on Twitter that there may be an easy way to raise XRP's price. Back then, XRP was still trading well below $0.29, at around $0.22. The Ripple CTO tweeted his thoughts, "Too bad XRP is decentralized or someone could just burn half the supply and raise the price to 29 cents." McCaleb bit back and replied: "Wtf are you talking about. Ripple labs can burn half the XRP supply."
The Ripple co-founder's comments imply that he does not share Schwartz's view that XRP is truly decentralized as a major part of the token's supply is controlled by Ripple labs.
While some have previously suggested that McCaleb's sale of XRP is indicative of bullish sentiment, another plausible explanation may also be that the former Ripple founder sees the cryptocurrency floundering in the future. In that case, selling the tokens now before they plummet considerably in value may be seen as a wiser move.
Image source: Shutterstock
Ripple's XRP Is Not a Security in Its Current Form, says Cardano Founder Charles Hoskinson
Read More