US Crypto Exchange Kraken Predicts Bitcoin Price Will Rally in October
US-based crypto exchange Kraken has released its September 2020 volatility report which predicts that Bitcoin's price will likely rally in October after a further separation in correlation from traditional markets and the US dollar.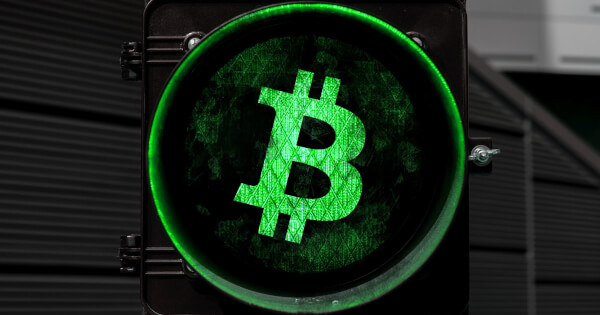 According to Kraken's September 2020 volatility report, all indicators show that Bitcoin's correlation to legacy markets and the US dollar is continuing to weaken.
According to the Kraken report:
"Bitcoin's correlation with the S&P 500 sank to an 8-month low of -0.27 in the first week before rebounding and finishing the month at 0.60. Inversely, bitcoin's correlation with the U.S. dollar index (DXY) momentarily turned positive before resuming a 5-month trend of negative correlation."
The Kraken report states that with Bitcoin coming off what is historically the least volatile month of the year—September—one ought to expect incremental market volatility to surface as of 4Q2020.
The report adds that several factors have not yet been exhibited in Bitcoin's price. Per the report:
"The ever-growing number of addresses containing between 1,000 BTC and 10,000 BTC and the number of coins held in these addresses suggests that Bitcoin's strong fundamentals and vigorous demand from "smart money" is not entirely reflected in bitcoin's price."
What to Expect in October?
The Kraken report predicts better returns on Bitcoin in October stating that historically, Bitcoin sees and average return of around 11% following the conclusion of its lowest month, September.
Per the Report:
"With bitcoin's worst-performing month now behind us, October may outperform September, just as it has for 8 of the past 9 years, with an average return around +11%. Note that bitcoin has underperformed its monthly average in 6 of the past 9 months."
The report also indicates that a large number of BTC whale addresses containing "1,000 BTC and 10,000 BTC continues to grow strongly" as well as the total number of coins held in these addresses. The numbers indicate "a strong pattern of accumulation that started about 7 months ago."
Along with the amassing BTC whale wallets, further positive signs for the Bitcoin price have been highlighted by the increased institutional demand. At the time of writing, there is almost $7 billion of Bitcoin currently held by 13 publicly listed companies, notably MicroStrategy, Square, Galaxy Digital and Grayscale.

Image source: Shutterstock
---
Read More