Over 50% Investors Look for more Alternative Investments for Next 12 Months, Survey Shows
Subject to escalating inflation and the high cost of living, investors are looking at investing in alternative assets for diversification purposes, according to a survey by Asset Tribe.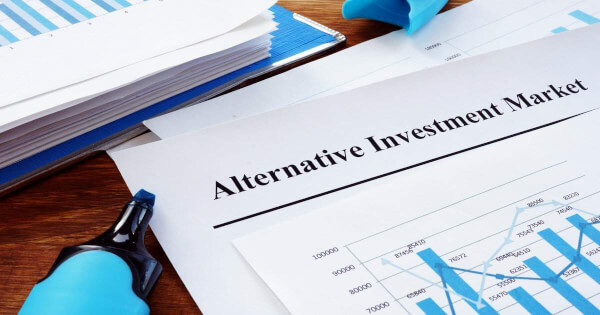 Asset Tribe, an alternative investment platform, suggests that the need for alternative assets will increase next year. Per the report:
"The results of this survey showed a positive outlook for alternative assets over the next 12 months with 53% stating that their appetite for alternative assets will increase over the next 12 months whilst only 6.4% said they would decrease (46% net growth)."
Hedging the increasing rate of inflation and pursuing higher yields and returns on investment are the major part of key drivers to support this demand. Asset Tribe stated:
"Firstly, due to the current rate of inflation (62%), secondly due to an increasing need to diversify existing portfolios (62%) and finally because of the attractive higher potential returns (53%)."
With the advent of the digital era, investors showed an inclination towards using technology, with ideas like tokenization taking the lion's share at 74% compared to 44% recorded overall.
Tokenization entails the process of converting a valuable object into a digital token that's usable on a blockchain application.
Having surveyed more than 580 sophisticated investors or high net worth individuals, Asset Tribe noted that the most popular alternative asset was real estate at 75%.
The other alternative assets were long-term asset funds, carbon net zero funds, forestry, fine art, and wine at 62%, 51%, 49%, 40%, and 38%, respectively.
Jeremy Davies, the CEO and founder of AssetTribe, said:
"This is one of the largest surveys into attitudes of investors towards alternative assets across the UK and continental Europe. Alternatives have been a rapidly growing asset class for institutions for the last 20 years, and it is clear that High Net Worth Investors want in on the act."
Earlier this year, a study by Goldman Sachs, a leading global investment bank, found that 51% of its institutional clients had crypto exposure, Blockchain.News reported.
Image source: Shutterstock
Global Automotive Blockchain Market Value Expected to Hit $2.23b by 2027
Read More