WWE Inks Deal with Fanatics to Offer Fans an Enhanced NFT Experience
To render its fans a new experience through non-fungible token (NFT) trading cards, World Wrestling Entertainment (WWE) has signed a deal with the digital sports platform Fanatics.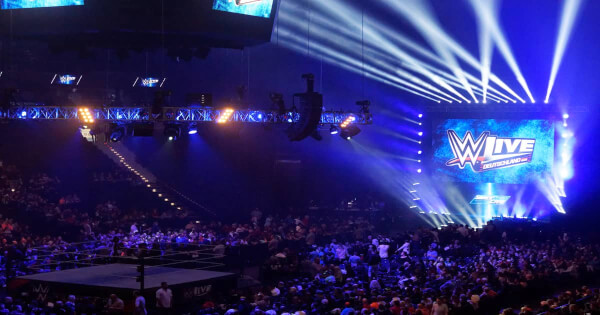 As an American integrated media and entertainment company known for professional wrestling, WWE sees the partnership as a game-changer that will give its global fanbase more opportunities to showcase their pride and passion for its star-studded roster and marquee events.
Vince McMahon, WWE chairman and CEO, welcomed the collaboration and stated:
"We believe this multi-platform partnership will set a new standard for WWE e-commerce, apparel and merchandise, while providing our fans globally with more ways than ever to engage with WWE and our Superstars."
For elevated fan experience, WWE will be able to access Fanatics Collectibles, Fanatics Commerce, and Candy Digital.
Fanatics Collectibles, the NFT trading cards, will help revamp WWE's physical and digital cards.
Michael Rubin, Fanatics CEO, noted:
"From e-commerce and licensed merchandise to trading cards and more, we're going to offer up an incredible set of capabilities to help WWE's passionate fans worldwide celebrate their favorite Superstars, marquee events and the WWE brand overall."
WWE is one of the most widely admired sports and entertainment properties worldwide. Rubin added that it made perfect sense to activate many parts of our Fanatics global platform to create a first-of-its-kind, all-in fan experience.
The organisation has shown its preference for non-fungible tokens, given that it launched John Cena-inspired NFTs just in time for SummerSlam in August 2021.
Meanwhile, a recent PricewaterhouseCoopers (PwC) report acknowledged that NFTs would be at the epicentre of the future of sports as they would revolutionise the way fans consume and interact in the sporting arena.
Image source: Shutterstock
NFT Marketplace Blur Raises $11m in Seed Fund
Read More