Wintermute-Backed Decentralized Exchange Bebop Expands to Polygon
Following its launch on the Ethereum blockchain in June, Bebop, a decentralized exchange (DEX) incubated by crypto trading firm Wintermute, has now expanded support to Polygon.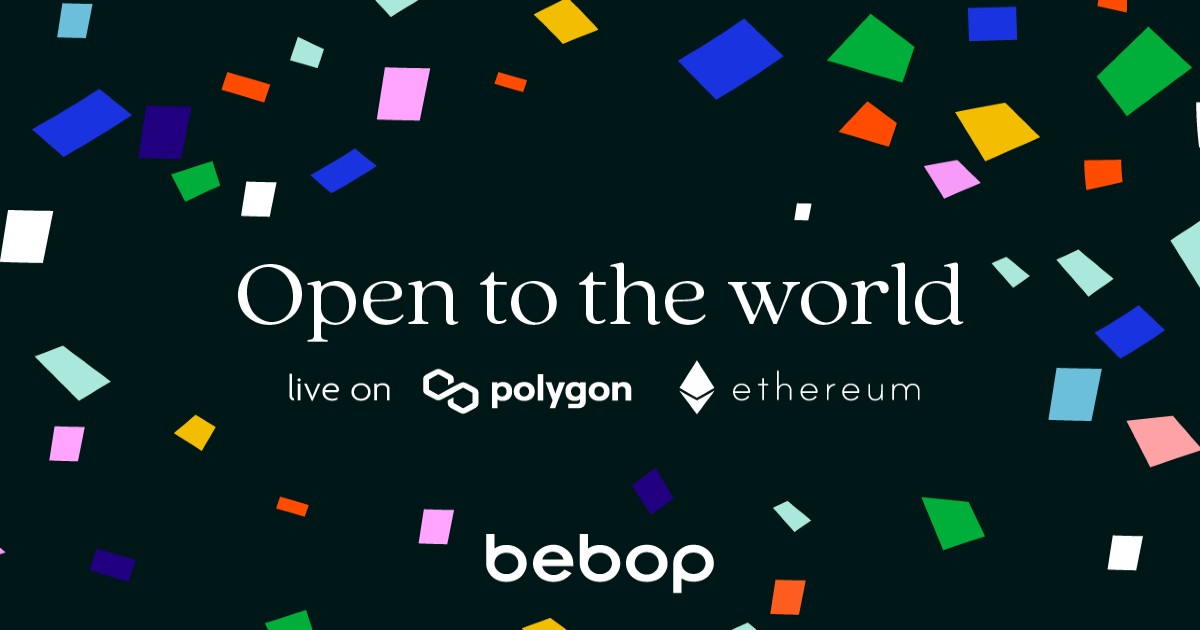 With Bebop's expansion to Polygon, the DEX aims to benefit from Polygon's lower network fees and faster transactions while also getting the same price quality of that as Ethereum.
Katia Banina, Head of Product at Bebop, stated in an announcement, ''By DeFi standards, Polygon fees are negligible, which is paramount for delivering this efficiency to all users for any transaction size.''
Bebop is a decentralized exchange with a rare feature compared to other DEXs. The platform boasts its ability to trade multiple tokens in a single transaction, a feature the Bebop calls its signature "one-to-many" and "many-to-one" trading.
Evgeny Gaevoy, founder and CEO of Wintermute, noted: ''Imagine the future where you are able to convert any digital asset you own to any other asset, from an NFT collectable on one chain to tokenized crypto company bond issued on another. All this without even thinking how it's possible — all because of the advanced technology and ultimate user simplicity."
Though Bebop is only just kicking off with Ethereum and Polygon, as the exchange stated, its first focus is integrating cross-chain swaps between these two blockchains. The team said the platform's long-term vision is to enable the ''permissionless transfer of value across the multi-chain world.'' Prior to its launch on Polygon, the platform already had over 30,000 people on its waitlist.
This news comes amid the rush of several partnerships and the adoption of the Polygon blockchain. Last week, Instagram announced its collaboration with Polygon to introduce a non-fungible tokens (NFTs) marketplace that will run with the support of Polygon. The same week, banking giant JPMorgan completed its first-ever decentralized finance (DeFi) pilot test over Polygon.
The result of these adoption and partnership deals has had some impact on the blockchain's native token, MATIC. Over the past weeks, MATIC has surged by over 40%, reaching a six-month high of $1.29 on Monday.
Meanwhile, as of the time of writing, MATIC is currently hovering around $1.19, down by 5% with a 24H trading volume of $1,840,140,198, according to data from Coinmarketcap.
Image source: Bebop
Wintermute Rolls out Crypto OTC Trading Platform for Institutional Clients
Read More