Visa CEO Says the Payment Giant Will Add Cryptocurrencies to Its Payments Network
Al Kelly, Visa chairman and CEO, has hinted that the payment giant could add cryptocurrencies to its list of more than 160 currencies as they could enhance its payment network and create greater access.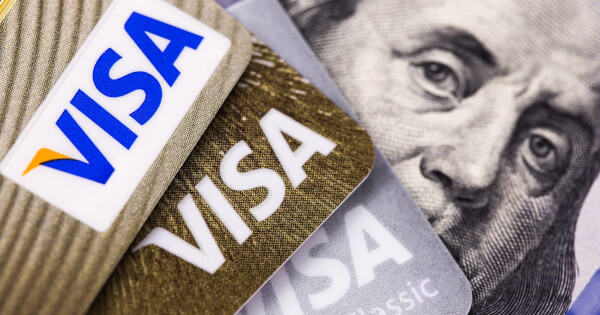 Kelly was speaking on the firm's fiscal first-quarter 2021 earnings call where he described cryptocurrencies like Bitcoin as "digital gold" that are "not used as a form of payment in a significant way at this point."
He mentioned that the card giant is positioned to help make cryptocurrencies become more useful, safe, and applicable for payments.
Kelly said that Visa could make this possible by making use of its trusted brand, partnership approach, and global presence.
He revealed a specific strategy that the company intends to adopt. He stated:
"Our strategy here is to work with wallets and exchanges to enable users to purchase these currencies using their Visa credentials or to cash out onto our Visa credential to make a fiat purchase at any of the 70 million merchants where Visa is accepted globally."
The payment CEO classifies blockchain assets into two categories: cryptocurrencies such as Bitcoin that serve as a store of value and stablecoins, which are directly backed by existing fiat currencies, could be utilized for global commerce, just like any other fiat currency.
Of late, Visa is aggressively pursuing cryptocurrency payments, including investing in Zap, a crypto payments startup, and forming partnerships to enable crypto debit cards. Kelly informed investors that the company would be poised to take advantage of cryptocurrencies that emerge as a dominant force in payments because of relationships that have already existed whereby over 35 of major digital currency platforms and wallets providers like BitPanda, Fold, BlockFi, and Crypto.com, among others, have chosen to partner with Visa to issue crypto payments.
Kelly said:
"These wallet relationships represent the potential for more than 50 million Visa credentials."
He stated that digital currency has become a recognized means of exchange, and there is no reason why Visa cannot add it to its network, which today already supports over 160 currencies.
Cryptocurrencies Building A Better Future
While several financial institutions still remain skeptical about Bitcoin and cryptocurrencies at large and instead focus on its underlying technology, blockchain, Visa corporation has embraced both blockchain and digital currency. The company believes that virtual currencies provide an exciting avenue for it to continue doing what it does best. Visa operates in 230 nations and territories and wants to win as many transactions as it can.
Cryptocurrency is one of the digital accelerants during the coronavirus pandemic. Bitcoin is particularly making a huge record and the company sees virtual currencies playing a greater role in its business in the years ahead.
Image source: Shutterstock
Ripple Files Response to SEC's Lawsuit, Demands to Know Why Bitcoin and Ethereum Are Not Securities
---

Read More