Valkyrie Starts Trading Bitcoin Futures ETF on the Nasdaq Stock Exchange
Valkyrie Investments started trading its Bitcoin futures Exchange-Traded Fund (ETF) on the Nasdaq stock market on early Friday, October 22, after getting approval from the US Securities and Exchange Commission (SEC) earlier last week.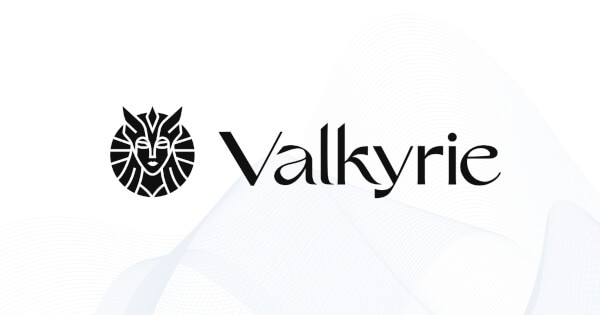 Valkyrie Funds Chief Executive Officer, Leah Wald, talked about the development and said: "For us, Nasdaq was the obvious choice for our first ETF. When looking at potential listing partners, it makes sense to choose an innovation-focused, technology-first venue that has been at the forefront of the crypto revolution."
The new Valkyrie fund, popularly known as the Bitcoin Strategy ETF, went live on the Nasdaq exchange under the ticket BTF when stock markets opened at 9:30 am on Friday, but premarket trading began earlier.
Although after a few hours of trading, the Valkyrie Bitcoin futures ETF was trading at $24.0, down 4% from the initial price, the stock recovered some of its values to finish at $25 per share by the end of trading.
The ProShares ETF, BITO, also fell on Friday, down 4.4% to trade at $39.04 per share.
Wald explained why some investors prefer owning a Bitcoin futures ETF over a physical Bitcoin, stating that the former is a CME regulated asset, but the latter is not.
"There is more efficient price discovery, and it does satisfy concerns around wash trading and inaccurate data. Lastly, there is no need to worry about risks around security and custody with the full faith of the SEC-regulated Nasdaq-traded ETF," Wald stated.
Valkyrie partnered with US Bank Global Fund Services limited to offer custodial services to the Valkyrie Bitcoin futures ETF.
Bitcoin ETF Opens with Gains
The Valkyrie Bitcoin Strategy fund is the first crypto futures linked ETF on Nasdaq, thus joining more than 499 listed ETFs already trading on the exchange. Nasdaq offers a trusted execution platform with reliable regulatory expertise, advocacy, and market structure.
After several months of waiting, the crypto sector is finally getting the US ETFs, which fund executives have long sought as a way of attracting money from investors who want exposure to Bitcoin price via the stock market.
Although crypto analysts view Bitcoin futures ETFs as less ideal than physical Bitcoin ETFs, such new products have received overwhelming reception among investors.
As reported by Blockchain.News on October 19, the first US Bitcoin futures ETF (the ProShares Bitcoin strategy EFT) went live on Tuesday last week and attracted more than $1 billion of assets in just two days after the launch. The fund is the fastest-ever ETF to hit such a milestone.
While Valkyrie fund is the second Bitcoin Futures ETF now trading in the public market, VanEck's Bitcoin futures ETF is expected to begin trading this week.
Image source: Shutterstock
ProShares Confirms to Start Trading Bitcoin Futures ETF on NYSE Tuesday
Read More