US Fed Chair Jerome Powell Grilled Over FedCoin Digital Currency Progress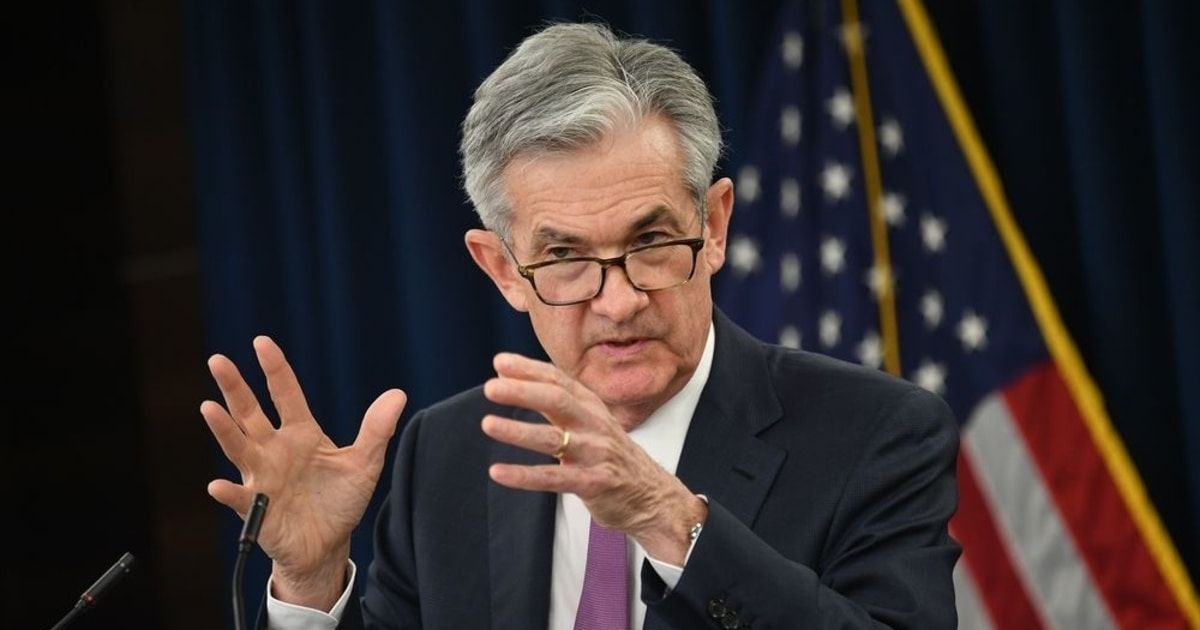 Federal Reserve Chairman Jerome Powell testified before the US House Financial Services Committee on the state of the US economy and monetary policy.
Rep. Bill Foster of Illinois spent his entire five minutes asking Powell about the progress being made regarding the topic of CBDC or central bank digital currencies.
Foster questioned Powell concerning the potential for a CBDC and how it can impact the suffering economy. Powell was honest in saying that the dollar is holding fine, particularly when compared to the failing currencies of other currencies. The Fed chair acknowledged the significance of the dollar to the financial systems of the United States.
Powell stated,"I think having a single government currency at the core of the financial system is something that has served us well. It is a highly basic thing, which has not been in question."
The Fed chair is embracing digital currency efforts and told the House committee that "we are working hard on it." The ultimate aim is to digitize the dollar in the future, which has been triggered since debates started over Facebook's Libra plans. Such ambitious plans are in line with the Federal Reserve's previous announcement that it is conducting experimentation and research related to potential use cases for digital currencies.
While addressing the Congress meeting, Powell acknowledged that there was a risk involved in central banks taking up the responsibility of blockchain and cryptocurrency. He revealed that the Fedcoin plan was first proposed to combat the idea of privately-owned cryptocurrencies. Powell admitted that banks around the globe are looking into central bank digital currencies.
Powell said: "Currently, every major central bank is taking an in-depth look at that. We feel that it is our obligation being that now technology has that possible. I think it is much necessary for us and other central banks to understand the benefits and costs associated with a possible digital currency."
China's digital yuan a wake-up call for the US
Foster asked Powell about the current Fed's plan in responding to China's efforts to launch a digital yuan. Powell responded that they have visibility regarding China's efforts. He identified that China and the US are different when racing central digital currency. He said, "They are in an entirely different institutional context."
The Fed chair stated that China is building digital currency in a completely different institutional context. He further mentioned that China's position on cryptocurrencies is quite different from Bitcoin. China wants to develop a digital currency, which is run and centralized by the Chinese government, but Bitcoin functions on a free and decentralized model. In the US, where consumers are used to privacy and freedom, any financial ledger where the government has access to all the data would be greeted with intense scrutiny.
Powell emphasized that the Federal Reserve has not officially initiated the launch or creation of a digital dollar. He said, "We've not decided to conduct this. There are several questions, which should be answered around a digital currency for the US, including issues concerning privacy issues, cyber issues, and several operational alternatives as they present themselves. So, we are going to be working through all of that and do that work responsibly and thoroughly."
However, Foster is concerned that if the federal government does not react and develop a plan for a digital currency quickly, then potential competitors like China could launch central bank digital currencies and consequently gain an upper hand. Foster pointed out that China's intention to implement the digital yuan among nations involved in its Belt and Road initiative could put the dollar's world reserve currency status at risk.
Image via Bloomberg
Image source: Shutterstock
---

Read More