Ukraine Plans to Pilot CBDC Digital Hryvnia for Salary Payments
Ukraine's Ministry of Digital Transformation has announced plans to pay the national digital currency, central bank digital currency (CBDC), for its employees' salaries.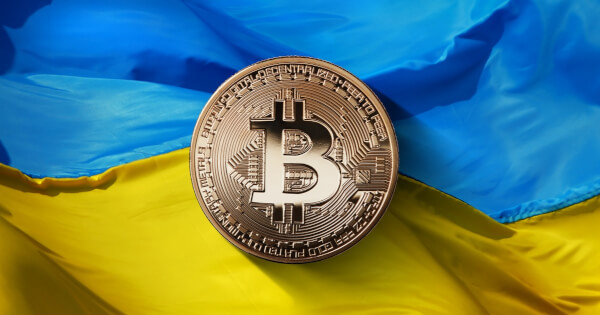 In a recent interview with Ukraine media outlet TSN, Mykhailo Fedorov, minister of Digital Transformation, said his ministry plans to test out Ukraine's CBDC, the digital hryvnia, implementing the electronic currency in employees' salary payments.
Fedorov stated: "Frankly, as one of the first pilots, we have on the table the question of paying salaries to employees of the Ministry of Digital Transformation in electronic hryvnia."
The minister stated that the effort to compensate its employees with CBDC would be possible once the sovereign digital currency is ready for testing.
Fedorov explained a need to test the CBDC to enhance its application and efficiency and therefore termed employee's salary payments as a viable pilot scheme for the national digital currency.
Apart from compensating employees within the digital ministry with the digital hryvnia, the minister said that the pilot program would use the CBDC as a medium of payment for social benefits and government subsidies. However, Fedorov suggests that the initial rollout for the CBDC will focus on a small, controlled use case instead of being deployed for social payments.
The minister urges authorities to test the technology to collect user experience data and understand how it functions before applying the digital currency in the social sphere. Fedorov stated: "We are studying the experience of other countries that have launched pilots or are trying to introduce similar electronic currencies."
Besides efforts to issue a CBDC, the Ukrainian government also plans to integrate smart contracts to limit the misuse of government grants.
The Rise Of CBDC
Using national digital currency to pay salaries of government employees is a popular pilot implementation strategy for national digital currency projects.
Some countries (such as Bahamas, Cambodia) that have already launched their CBDCs implemented the strategy of paying state workers in the digital currency during the pilot implementation phase.
In June, China, the pioneer in the CBDC space, tested its digital yuan in paying some of the government workers.
The Ukrainian government is moving forward with its CBDC plans. Early this year, the Ukrainian government tapped the Stellar Blockchain Network as a platform to build the national CBDC.
In January, Ukraine's Ministry of Digital Transformation signed a memorandum of understanding with the Stellar Development Foundation to cooperate on several digital asset-related initiatives. Such projects involved helping Ukraine's Central Bank in its CBDC efforts and assisting the country in developing infrastructure for modern virtual assets.
Image source: Shutterstock
Three Major Central Banks Play a Pivotal Role in Bitcoin Adoption
Read More