Ukraine Opens Channel for Dogecoin Donations Towards Relief Efforts
As the Russia-Ukraine war rages on, Ukraine has increased the number of digital currencies it now accepts from donors, particularly those in the cryptocurrency ecosystem.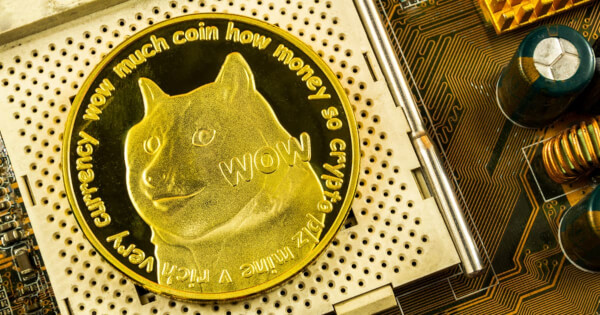 In a tweet shared on Wednesday by Mykhailo Fedorov, the vice prime minister of Ukraine, holders of Dogecoin (DOGE) can now send donations to the memecoin's address he shared via the tweet.
As Ukraine continues to fight to liberate itself from the Russian invasion which began on February 26, a number of well-wishers have donated a cumulative of over $35 million. However, the new allowance being given with the announcement of Dogecoin will go a long way in bringing more donors to support the almost war-torn country.
"@dogecoin exceeded Russian ruble in value. We start to accept donations in meme coin. Now even meme can support our army and save lives from Russian invaders," Mykhailo said in the tweet, tagging Elon Musk and Billy Markus, the founder of Dogecoin in a bid to help the tweet gain publicity.
Beyond Dogecoin, a lot of blockchain protocols have also been making contributions to the relief efforts in Ukraine as well as in the support of the army. For instance, Gavin Wood, the founder of the Polkadot blockchain donated the sum of $5 million to the Ukrainian government in DOT tokens, a move that has earned accolades from Mykhailo.
"Crypto community continue to support Ukraine. I am grateful to @gavofyork, who made an impressive donation of $5M from @Polkadot $DOT. This will certainly contribute to the Ukrainian victory as well as support civil people. We will win — the best people with us," Mykhailo said in an earlier tweet.
Protocols like Binance, Solana, and Uniswap have also established an avenue through which donors can convert tokens native to these ecosystems in support of the Ukrainian government and the people.
Image source: Shutterstock
Ukrainian Government Accepts Polkadot DOT Donations, Expanding Crypto Donations Over $30M
Read More