UK Treasury Drafting Private Stablecoin Regulations and Researching CBDC with BoE
The United Kingdom's Treasury Department has announced it is drafting private stablecoin regulation while it continues central bank digital currency (CBDC) research alongside the Bank of England.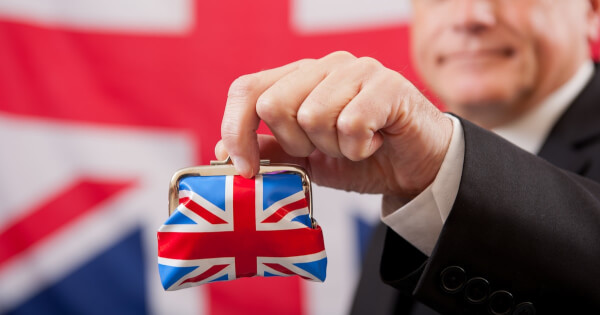 The UK Treasury has announced plans to regulate privately-issued digital currencies as well as continuing research into whether CBDC's present a viable alternative to cash.
In the announcement on Nov.9, the Treasury's Chancellor Rishi Sunak highlighted the incoming stablecoin regulatory proposals while discussing the new chapter in the United Kingdom's financial services industry.
Rishi Sunak, Chancellor of the Exchequer, said:
"We are starting a new chapter in the history of financial services and renewing the UK's position as the world's pre-eminent financial centre […] New technologies such as stablecoins – privately-issued digital currencies – could transform the way people store and exchange their money, making payments cheaper and faster."
Chancellor Sunak wants the UK's financial industry to lead the global conversation and believes the Treasury's "plans will ensure the UK moves forward as an open, attractive and well-regulated market."
The draft offers little in terms of a concrete regulatory framework but mentions that the incoming draft guidelines will obligate stablecoins issuers to comply with the minimum standards placed open traditional payment entities in the country.
The announcement also reveals that both the Bank of England (BoE) and Her Majesty's Treasury are currently researching a CBDC. Per the announcement:
"As the UK takes a leading role in the global conversation on Central Bank Digital Currencies, the Chancellor welcomed work by HM Treasury and the Bank of England to consider whether and how central banks can issue their own digital currencies as a complement to cash."
Central Bank Digital Currency Race
Central banks around the world are competing to be the first to release their central bank digital currencies (CBDC) as the world economy is being reshaped by the challenges of the COVID-19 pandemic.
CBDC's represent the digital form of a nation's fiat money (currency backed by trust or faith in the regulating government). As such, it is controlled directly by the country's central bank and is backed by national credit and government power.
Despite being influenced by decentralized cryptocurrencies like Bitcoin, CBDC is more of a reaction to than an embrace of cryptocurrency, which central banks see more as a threat to be managed.
With the immense popularity of Bitcoin and the announcement of the launch of Facebook's Libra last year, governments are beginning to realize the importance of protecting against these threats to the existing banking and finance industry.
The European Union and its central bank have made consistent calls for the development of clear regulatory guidelines to foster private stablecoin developments—but concerns around the sovereignty of money still remain as well as protection for consumers.
Treasury Chancellor Rishi Sunak announced in a tweet earlier today:
"We'll publish a consultation to ensure new privately-issued currencies, stablecoins, meet the high standards we expect of other payment methods […] And the Bank of England & Treasury are considering if central banks can issue their own digital currencies, as a complement to cash."

Image source: Shutterstock
Read More