TRON Credited with Powering Record USDT Growth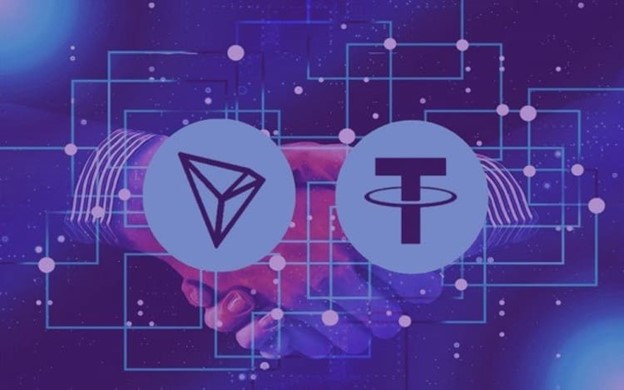 With all the speculation around future growth of cryptocurrency protocols, it can be hard to gauge fundamental network health accurately. However, one metric that never fails is user adoption, an indicator that can be measured onchain. When applied to TRON, this metric shows that the network's user base proliferates very rapidly, with USDT accounting for a significant tranche of all onchain activity.
TRON Takes Tether to New Levels
To understand the health of TRON's layer-1 network, all you have to do is analyze its relationship with USDT. Stablecoins are extremely useful because they provide the same functionality as pure cryptocurrencies in terms of P2P transactions while mitigating risks associated with price volatility.
Tether, the infrastructure that facilitates USDT trading, started out on its own Omni blockchain before moving to the Ethereum network. As the top smart contract platform by market capitalization, users, and total number of decentralized applications, this was an intelligent starting point for Tether, but it has been able to branch out into multi-chain interoperability, expanding its reach. Etheruem, with its almost $200 billion market cap, has nearly 2.5 million USDT holders. TRON, whose more scalable architecture supports much cheaper transaction fees, has 1.8 million USDT token holders, although its market cap is only about one percent of Ethereum's.
Continuing to Crunch the Numbers
Considering that USDT is the largest stablecoin on the market, regularly generating over $100 billion in daily transaction volume, TRON is doing its share of heavy lifting by accounting for a major slice of all stablecoin flows. TRON has proven to be a vital cog in supporting Tether's growth and adoption, holding over $8.5 billion of this $37.5 billion market. Even when ignoring other stablecoins operational on the TRON network, user holdings of USDT represent over one-fifth of the entire sector.
With Ethereum fees at all-time highs, breaking an average of $20 per transaction for the first time in history, users are looking for alternative ways to store and transfer their value.
Total Transactions Are Trending Up
Although still not at its peak of over five million transactions per day seen in mid-2019, the number of daily transactions on the TRON network has been on a noticeable uptrend since its inception. From a recent low of around 800,000 to the current daily level of 3.5 million, TRON has expanded its user base and platform utility.
The team behind TRON is also working hard to reach new community members. During the GameStop uprising, Reddit users took to the market against Wall Street, buying out all the available GME stock to short squeeze the institutions. Justin Sun, the founder of TRON, made a decisive move to show his support.
Redditors noticed that venture capital firms were putting artificial price pressure on GameStop stock, GME, to cash in on short positions they had previously made. After noticing this possible market manipulation, Redditors banded together and pushed the stock to sky-high prices. While this was happening, trading platforms banded together to disallow the purchasing of select stocks, GME, AMC, and NOK, which would directly benefit hedge funds.
To stand with the people and fight against Wall Street manipulation, Justin Sun pledged to purchase $10 million worth of GameStop stock. Such gestures show what TRON wants to represent: a platform for the people, not institutional control. As USDT continues to gain more users and people flock to TRON to take advantage of its low fees, the network looks set to become a cornerstone of the cryptoconomy, forming a layer-1 that will anchor stablecoins, decentralized swaps, dApps, and much more.
Image source: TRON Media
Disclaimer : The views and opinions expressed in this article are those of the contributor and Blockchain.News does not endorse and is not responsible or liable for any content, accuracy, quality, advertising, products or other materials on this page. Readers should conduct their own research before taking any actions related to this company. Blockchain.News is not responsible, directly, or indirectly, for any damage or loss caused or alleged to be caused by or connected with the use of or reliance on any content, goods or services mentioned in this article.


Read More