TRM Labs Hires Ex-Deputy US Attorney as General Counsel
TRM Labs announced on Monday the appointment of former Associate Deputy Attorney General at the US Department of Justice (DOJ) and the chairman of the task force that authored the 2020 DOJ Cryptocurrency Enforcement Framework as the company's General Counsel.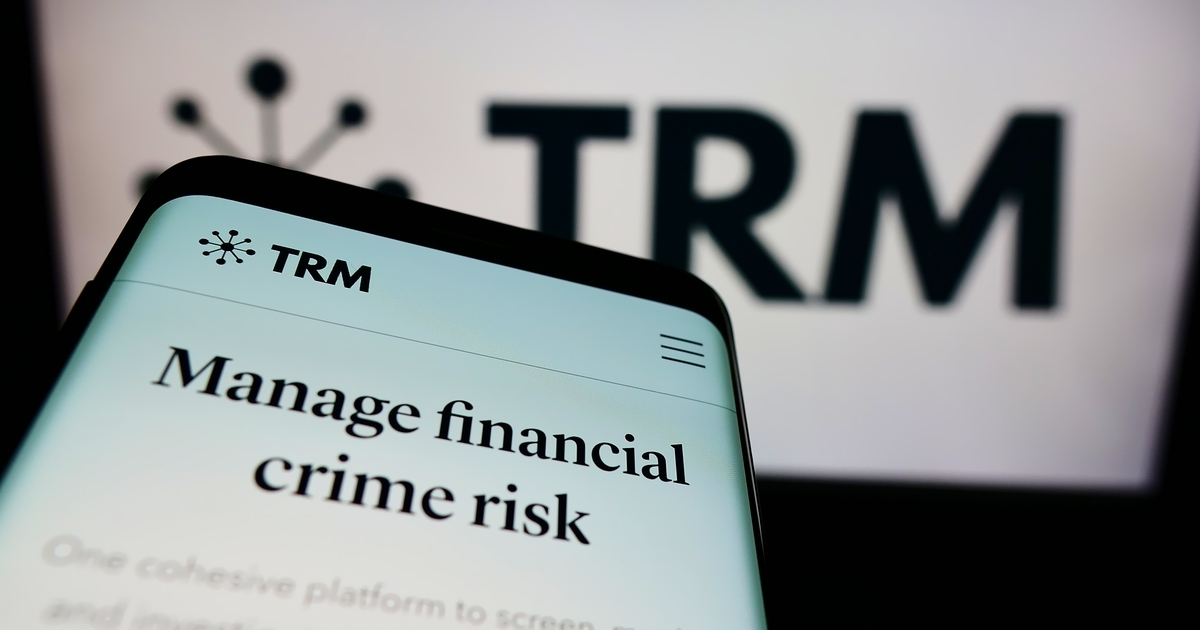 Sujit Raman will be responsible for managing the blockchain intelligence company's legal affairs, leading the support for global compliance and coordinating investigations and law enforcement activities.
Most recently, Raman served as a partner at the international law firm Sidley Austin LLP, where he advised clients on several high-stakes issues such as government investigations, cyber/data protection, and multibillion-dollar transactional matters.
In the past, Raman spent nearly 12 years as a federal prosecutor, culminating in his service as Associate Deputy Attorney General. Before his leadership role at DOJ headquarters, Raman served for over eight years as an Assistant US Attorney in Maryland. He also served as the office's chief of appeals, supervising the appellate work of more than 80 federal prosecutors across a wide spectrum of federal criminal law.
Esteban Castano, TRM co-founder and CEO, talked about the new development and said: "As we continue to innovate, to provide the best support to our clients, and build the best blockchain intelligence tool and team, Sujit's leadership will be critical to developing our strategy and executing our mission. I am extremely excited for Sujit to join our executive team at this extraordinary moment for TRM."
Meanwhile, Raman also commented about his appointment and stated: "Today is a pivotal time in shaping a new internet economy. In both government and the private sector, I have been grateful to work on incredible teams that span the globe. I am deeply honoured to join TRM in advancing its mission of stopping bad actors, protecting our institutions, and building a safer financial system for billions of people."
Managing Risks in Business
In December last year, TRM Labs raised $60 million in a Series B funding round that was led by Tiger Global. Other major financial institutions including American Express' Amex Ventures, Visa, Citi Ventures, DRW Venture Capital, Jump Capital, Marshall Wace, Block (formerly Square, Inc.) and PayPal Ventures also participated in the funding round.
While in June last year, TRM Labs raised $14 million in a Series A funding round.
As the crypto market grows rapidly, firms are looking for blockchain intelligence partners so that they can stay ahead of the evolving risk landscape from ransomware attacks to DeFi exploits.
Launched in 2019, TRM built the first blockchain intelligence platform that combines cross-chain data with intuitive visualizations, advanced analytics, and threat intelligence to help firms detect financial crime and crypto fraud.
Leading crypto businesses such as Circle, FTX US, and MoonPay are using TRM Transaction Monitoring to meet Anti-Money Laundering (AML) regulatory requirements and detect suspicious activity. Government agencies also leverage TRM Forensics to investigate sophisticated crypto-related crimes including hacks, scams, and terrorist financing.
TRM was launched out of Y Combinator in 2019. Since then, the firm has grown revenue by 600% year-over-year and expanded its team from 4 to 60. The TRM team includes data scientists from organizations like Google, Apple, and Amazon and threat finance experts from Europol, the FBI, and the U.S. Secret Service.
Image source: Shutterstock
Binance Hires Former IRS Special Agents to Ramp Up Its Compliance Team
Read More