TradeSanta Review: Automated Crypto Arbitrage Trading Tools
Automated trading tools are some of the most in demand services in the world of crypto trading and arbitrage. TradeSanta is a cloud cryptocurrency trading software that can be connected to your crypto exchange of choice to automate and execute your trading strategies.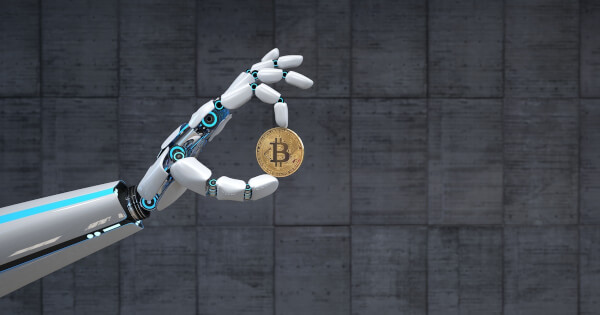 Bitcoin and crypto trading is huge, with billions of dollars worth of crypto being transacted in millions of trades everyday. There are dozens of exchanges now operating globally that provide crypto services. However, there can be significant differences comparatively on exchanges for the prices of digital currencies listed—making the crypto industry ripe for arbitrage.
However, Bitcoin and cryptocurrency arbitrage trading is all about speed, and price spreads may only exist for an incredibly short period of time. To execute cryptocurrency arbitrage effectively, a trader will have to be able to compare all prices in real-time across exchanges to configure and submit their trade before the gap disappears.
Leveraging TradeSanta trading bots allows arbitrageurs to take advantage of these short-lived crypto market fluctuations. Crypto traders can set different arbitrage parameters or rules which will be triggered automatically when the requirements are met.
In simple terms, with TradeSanta, a trader can automatically open and close positions according to their own trading strategy. The platform is comprehensive in its utility for day traders but is surprisingly easy to understand and navigate and allows crypto traders to step away from their computer screens instead of monitoring price movements all day manually.
The cloud-based crypto trading software is compatible with major crypto exchanges like Huobi, Binance, OKEx, UPbit, Bitfinex, Bittrex, HitBTC and Binance US—TradeSanta gives traders the chance to continue working with the platform they prefer and trust and also execute crypto arbitrage trading between exchanges.
TradeSanta Trading Bot Features
A popular feature of TradeSanta is its their long and short bots that implement the most popular strategies in the market. Crypto traders can make an automated long and short trade simultaneously. And whether the market goes long or short, the TradeSanta bot will cover it to the fullest.
Another popular trading options of TradeSanta is leveraging Dollar-Cost Averaging (DCA) and Grid bots that can help traders manage risks. You can have the chance to trade separately (Grid) or go with the average of all the trade orders you have open (DCA).
By taking advantage of the extra orders feature, a trader can profit even when their initial strategy does not support the fluctuation in the market. That's in case the market goes in the opposite direction of your prediction. TradeSanta bots will create an additional trade using coins with the current price.
Setting Up TradeSanta
A big plus of the TradeSanta platform is its usability, it's incredibly easy to set up and automate a crypto arbitrage trading bot for all the major exchanges—Binance, Bittrex, Bitfinex, Upbit, OKEx, Huobi etc. The platform also recently announced it will be launching futures trading on Binance.
A user just needs to set up their access point and then configure the trading bot's parameters. The trader then chooses a trading pair, crypto bot strategy (long or short), their preferred take profit level and other settings.
If you get lost or have any issues, the TradeSanta Wizard is there to guide you through the whole process and TradeSanta Bot templates allow even novice traders to dive into automated crypto trading smoothly.
In addition, TradeSanta offers a 24/7 support system to all traders if you have any challenges with the bot. You can either contact them via Telegram or email.
Image source: Shutterstock
Disclaimer : The views and opinions expressed in this article are those of the contributor and Blockchain.News does not endorse and is not responsible or liable for any content, accuracy, quality, advertising, products or other materials on this page. Readers should conduct their own research before taking any actions related to this company. Blockchain.News is not responsible, directly, or indirectly, for any damage or loss caused or alleged to be caused by or connected with the use of or reliance on any content, goods or services mentioned in this article.


Read More