Apr 15: The Future Influencing The Present
Trading Crypto with Eugene is a series of daily commentary on the crypto market and trading advice from Eugene Ng of Matrixport, a veteran trader with 10 years of experience in top-tier global investment banks. If you like the article, please follow us here on Blockchain.News so you won't miss our future publications.
Top 10 tokens are all slightly higher in the past 24 hours, clearly underperforming risk assets that continue to surprise me. For example, Amazon making ATH high, Netflix, Tesla and Gold all rebounding sharply. Even the Agricultural bank of China rolling out of their test interface on their mobile for its digital currency didn't move BTC.
So what's holding the market down? Besides the pandemic, the other major drive is the backwardation in Bitcoin with futures prices lower than current prices; for example, the June contract's around 2% lower than current prices. The June contract has turned from contango to backwardation since 5 days ago.
How do we trade today? BTC's trading in a tight 5% range for the past two days in a downtrend channel on the hourly charts. I expect BTC to continue sliding, and potentially gap down to $6,300. So sell on rallies the theme, and also consider selling $7250 2-days call options for 30+% annualized return. Good luck!


BTC on the 2-hourly downtrend channel with $7k as immediate resistance... Sell rallies?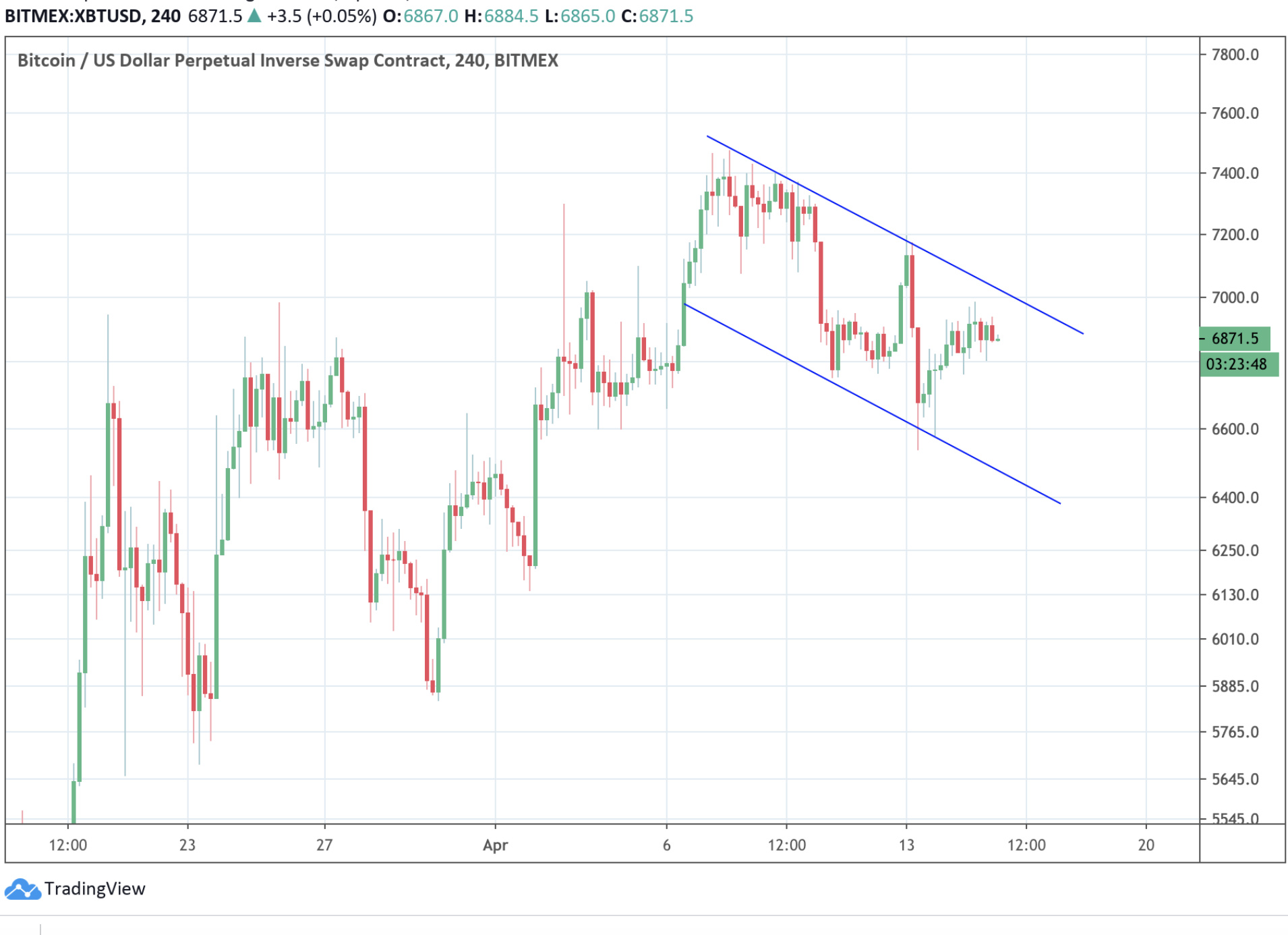 My eyes on $6,300... I think we will head there... Let's see how the breakout from this triangle will play out....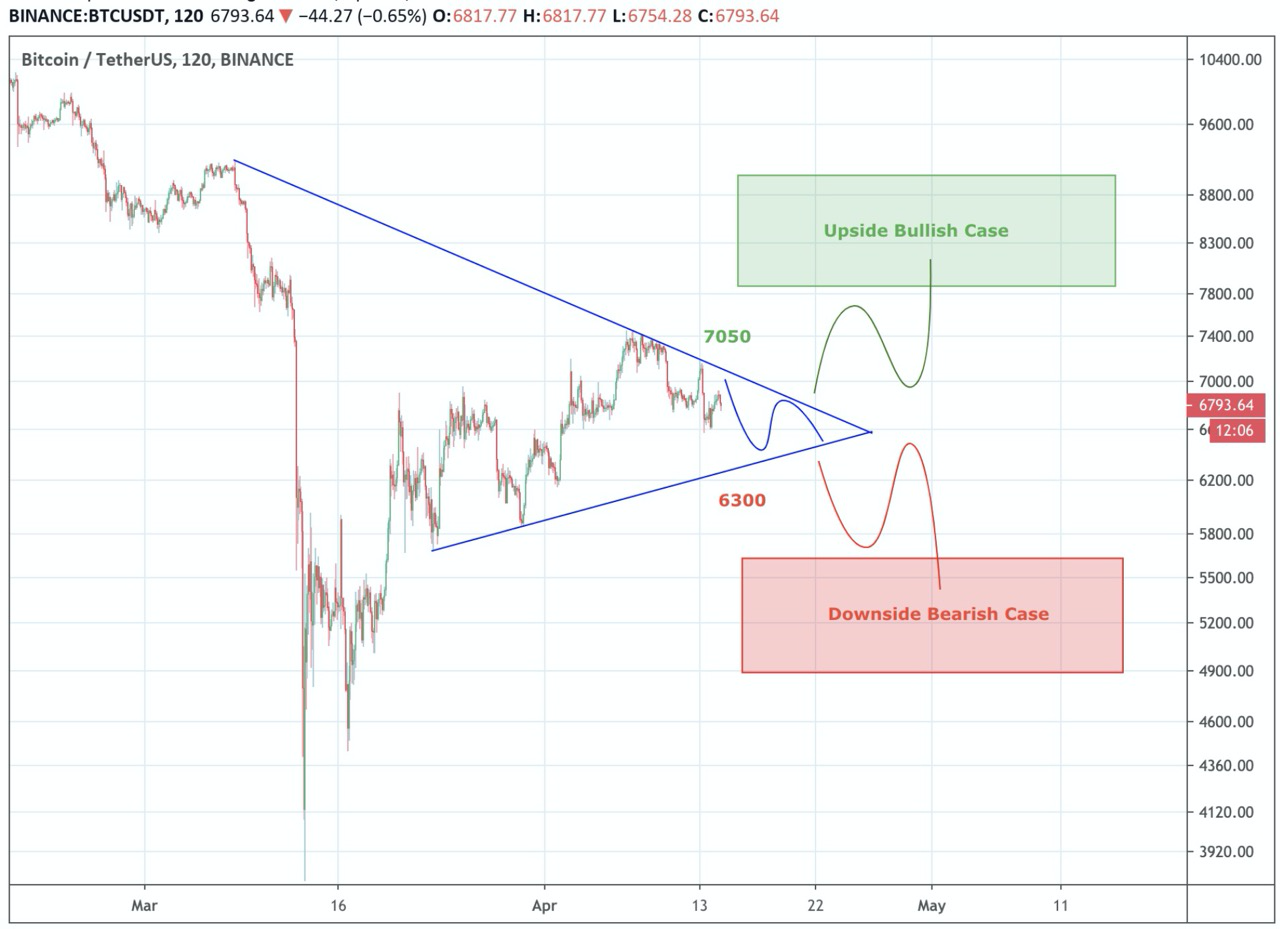 BTC shifted from contango to backwardation since April 10....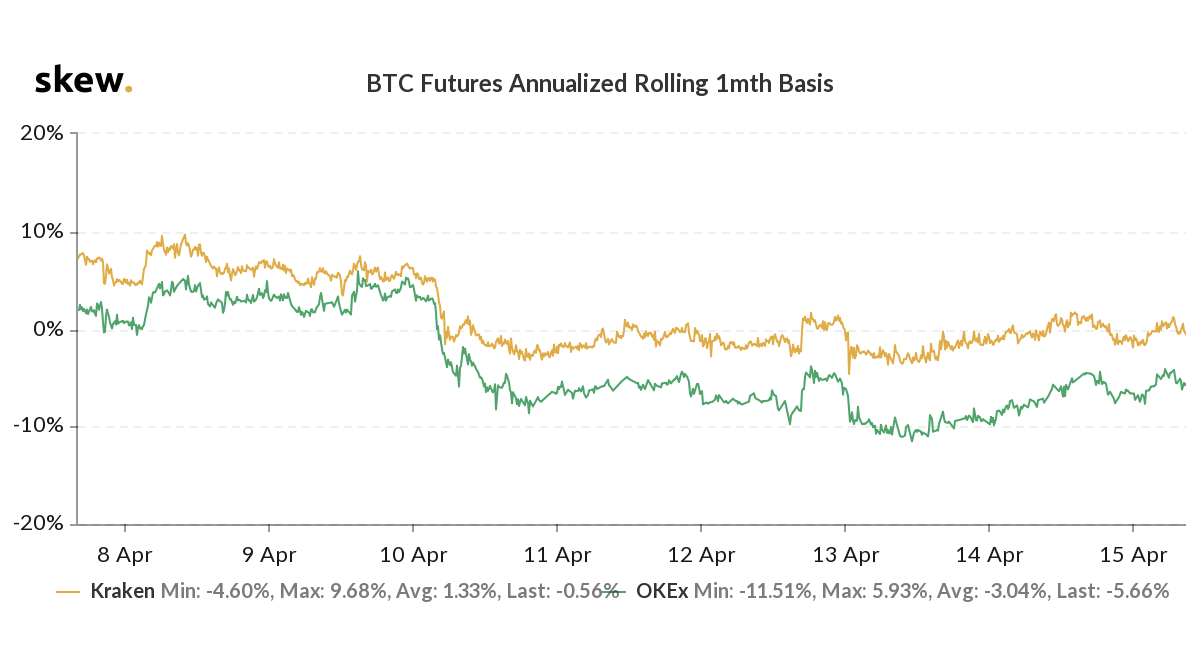 Stocks associated Chinese digital currency are all rallying today the announcement of ABC news and national blockchain launch today... but not BTC...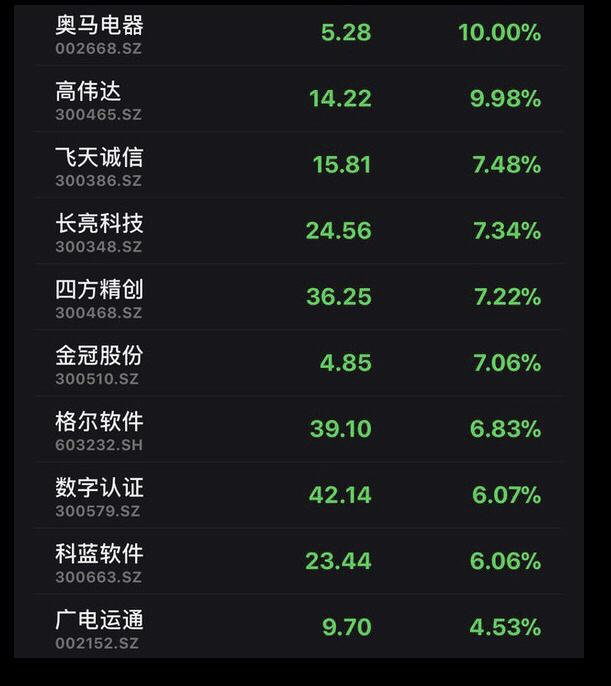 Disclaimer:
Opinions expressed are solely the analyst's own and do not express the views of Matrixport the company.
The views and opinions expressed in this article are those of the contributor and do not necessarily reflect the view of Blockchain.News. Investors should be well aware of the volatility of cryptocurrencies and conduct their own research before making investment decisions.
---

Read More