Thailand's SEC Eyes on Decentralized Finance
With the decentralized finance market explosion, Thai regulators have turned their attention to Decentralized Finance (DeFi).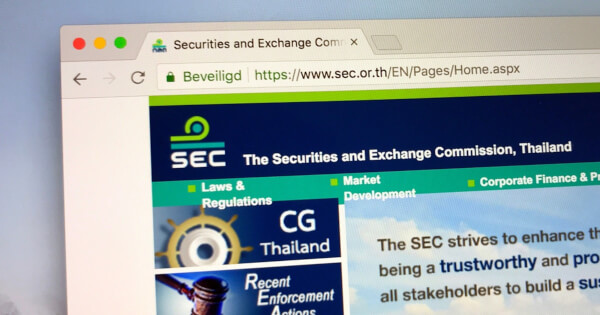 According to the Bangkok Post today's report, the Securities and Exchange Commission of Thailand (SEC) announced that any DeFi-related activities might require licenses, permitted by the local financial regulators shortly.
The impetus behind this regulatory statement came from a DeFi agricultural platform called Tuktuk Finance on Sunday. After Tuktuk Finance made its debut on the popular local cryptocurrency exchange Bitkub Chain on Sunday morning, its native token received frantic praise from investors in just a few minutes and then sold off. The price rose to several hundred in an instant and then fell to only one dollar.
According to the platform's official website, the total value of the agreement is currently locked at $16,171,688.92. The final transaction price of TUK tokens is $1.572, bringing the project's market value to $5.9 million.
This incident aroused anxiety and concern among regulators. This is the first official announcement regarding the SEC regulatory DeFi document.
Meanwhile, the US Securities and Exchange Commission made it clear that it will target the DeFi agreement for issuing tokens.
Due to the appearance of decentralized blockchain technology, many decentralized financial services provides to the market, such as lending, payment, and decentralized exchanges. However, a relatively complete regulatory mechanism has not yet been formed, which will become a major problem that global regulatory agencies will face in the future.
The SEC from Thailand said:
"The issuance of digital tokens must be authorized and overseen by the Securities and Exchange Commission and the issuer is required to disclose information and offer the coins through the token portals licensed under the Digital Asset Decree."
Akaradet Diawpanich, CEO of Merkle Capital and Chairman of Cryptomind Group Holdings, reminded investors that they need to well-prepared on risk management to protect their principal; and to find out more about the credibility of the platform, its development team, or venture capital firm who claims to be an investor for further information, or checking search engines and other sources.
The total locked value in the whole decentralized finance market is up to $64.48 billion, according to DeFi Pulse data.
Image source: Shutterstock
0x Protocol's API is Live on Polygon Network
Read More