South Korea's Top Remittance Payment Company Global Money Express Joins RippleNet to Expand Payments into Thailand
On Tuesday, August 10, Ripple network announced that it has established a connection with Global Money Express Co. Ltd (GME Remittance), South Korea's top non-bank remittance payment company.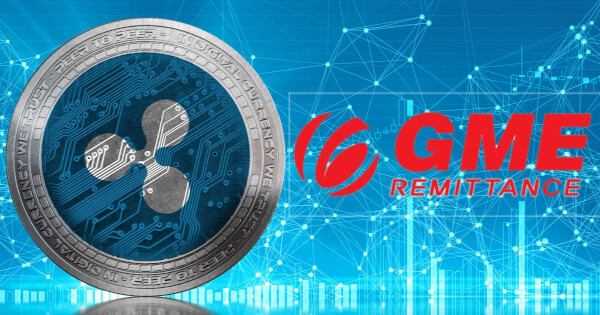 According to Ripple's official announcement, this cooperation is established through a joint venture between SBI Holdings and Ripple called SBI Ripple Asia.
GME Remittance utilizes its global financial network RippleNet to accelerate its cooperation with Thailand's largest bank by market capitalization, Siam Business Bank (SCB) connection.
Currently, about 184,000 Thai nationals are living in South Korea. Global Money Express Co. Ltd (GME Remittance) stated that the purpose of this move is to meet the remittance needs of Thai (after China and Vietnam) as the third-largest foreign resident population.
The Director and COO of Global Money Express Co. Ltd. (GME Remittance), Subash Chandra Poudel, said that:
"We chose Ripple as our partner because with RippleNet we can launch into new countries with new partners within 1-2 weeks. This has drastically reduced the time to market and provides us with an edge compared to our competitors."
Benefiting from the robustness of RippleNet, GME Remittance stated that they could easily track transactions and enjoy fast and transparent cross-country remittances.
Through this cooperation, GME Remittance will continue to establish contacts with existing RippleNet customers to expand remittance channels in Asia and even the world (including Europe and the United States). The blockchain technology provided by RippleNet, which can help partners in the global network, has increased its transaction volume by 130% year-over-year.
Image source: Shutterstock
Helium Network Raises $111M through Token HNT Sale, Hitting a Three-month High
Read More