Significant Bitcoin Price Fall is Expected as CME Bitcoin Futures Settle Ahead of the Weekend
By
Sep 26, 2019 2 Min Read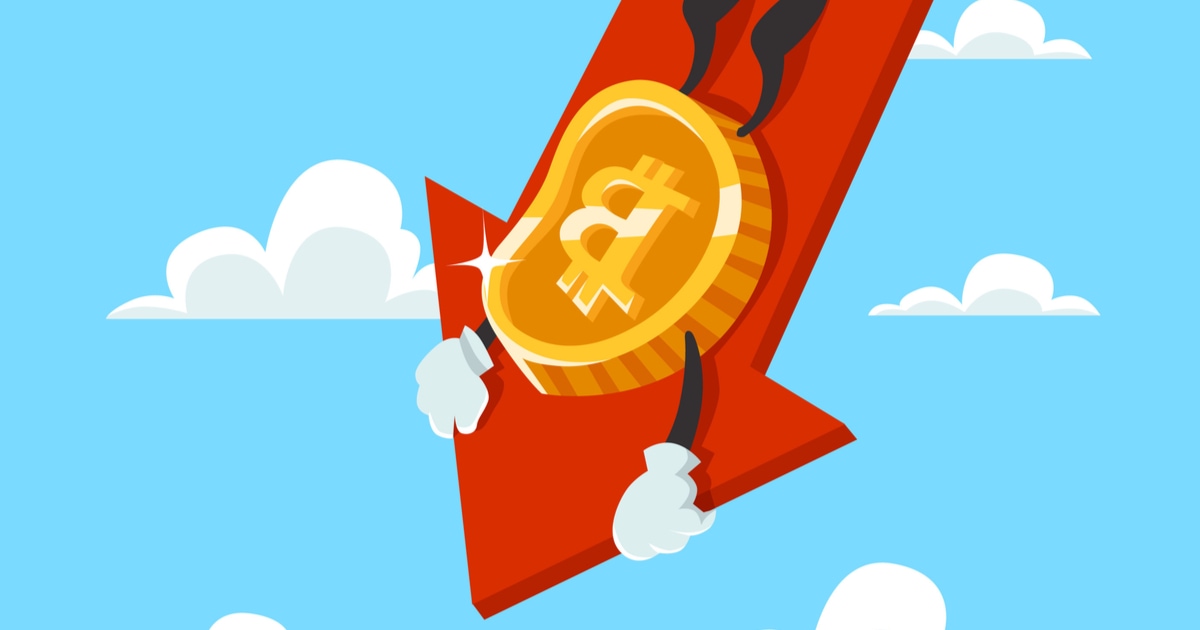 Bitcoin price manipulated by institutional investors?
Wall Street's institutional interest in cryptocurrency has been reflected by CME's futures contracts on Bitcoin, as it can only be traded by institutional investors and professionals.
Several sources have observed unusual price movements towards the monthly expiry dates of the contracts. As reported by TrustNodes, manipulation has been witnessed, and another significant price fall is expected as CME bitcoin futures settle ahead of the weekend.
Bitcoin price drops before settlement
In a report by Arcane Research, the price trends every month since January 2018 has been recorded. One of the trends shows that Bitcoin drops an average of 2.27% towards settlement each month. In contrast, the average day over the same period has an average drop of 0.06%.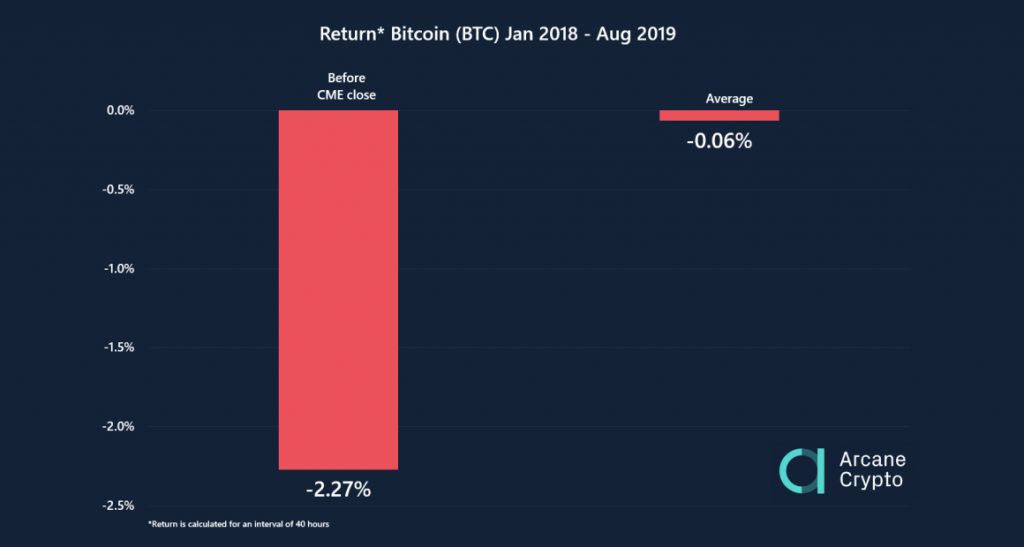 Source: Arcane Research 
Thomas Lee, research analyst at Fundstrat, also noted substantial declines before Bitcoin futures settlement. He suggested that traders could buy Bitcoin, while increasing the price – short CBOE futures and finally sell Bitcoin when futures are about to expire, hence lowering the price and could earn an easy profit.
Lee mentioned:
"Bitcoin sees dramatic price changes around CBOE futures expirations. This was something flagged by Justin Saslaw at Raptor Group. We compiled some of the data, and this indeed seems to be true. Overall, bitcoin has fallen 18 percent in the 10 days prior to CBOE contract expiration."
Bitcoin futures contracts are optimal for manipulation as they are settled in dollars and not in crypto. A possible strategy for Wall Street traders suggested by Kryptografen, is that they could go long – buy "physical" Bitcoin in the spot market and go short – sell Bitcoin futures contracts. The trader would lose on the short position if the price of Bitcoin goes up but would see gains by the long position going up in value.
Read More
Related | Latest