Russia's Largest Bank Sberbank Buys 5,000 Blockchain ATMs Despite Authorities' Plan to Ban Crypto
Sberbank, Russia's largest bank, is purchasing more contactless ATMs that are powered by blockchain. The banking giant is making this move despite an upcoming bill that aims to penalize individuals and firms that use and trade cryptocurrencies.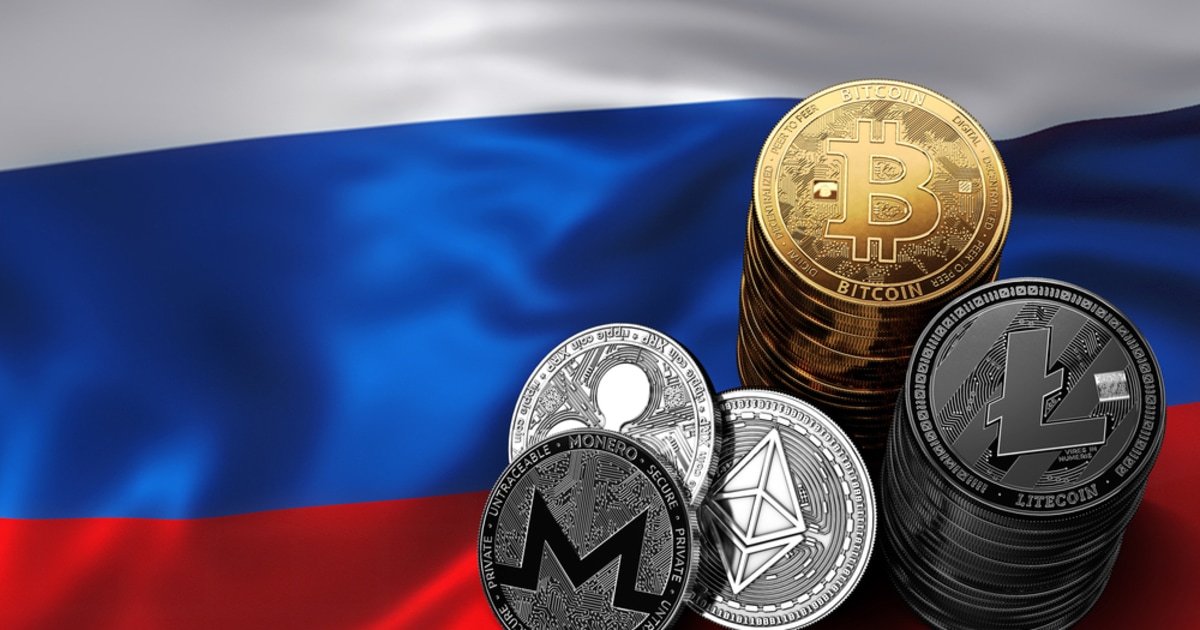 The bank rides the blockchain wave
The banking institution just intends to cut the need for physical contact associated with the use of bank debit/credit cards amid the coronavirus pandemic. Throughout the COVID-19 epidemic, Sberbank has preferred to cut down the use of plastic cards due to health concerns.
The banking giant intends to buy 5,000 contactless ATMs within a framework of a tender that is worth over $100 million.
The news report further indicated that the blockchain-powered devices will support many contactless payment systems, including Samsung Pay, Huawei Pay, Apple Pay, and Google Pay. The ATMs will also be compatible with Mir Pay, which is the Central bank of Russia's contactless payment platform.
Each ATM will have the capacity of storing 14,500 banknotes, powered by blockchain technology, which provides security features including intelligent monitoring, theft and vandal-proof system and pattern recognition software. Instead of customers interacting with touchscreens, they will be able to use the new contactless ATM machines via their smartphones.
Sberbank is a big fan of blockchain technology for business innovation. The bank's official spokesperson mentioned that the use of advanced technology will attract new customers and assist in reducing costs.
Around two years ago, Sberbank launched a blockchain lab to examine promising applications for trials and use for various tasks. In November last year, Sberbank became the first bank in Russia to acquire a patent for a system that converts repurchase redemption (repo) transactions into smart contracts on blockchain.
Today, the banking institution has about 75,000 ATMs across Russia, and 55,000 of them are fully-featured ATMs throughout the country.
Per the news report, Sberbank also plans to add new functionality to the new ATMs including stock market trades, e-commerce orders, and contact-free loan applications. VTB Bank, Sberbank's main competitor, also announced that it plans to launch a cash-withdrawal system, which uses smartphone technology for Google Pay and Apple Pay withdrawals.
Russia's central bank will ban crypto issuance and trading in upcoming "digital financial asset" bill
Russian authorities said that they will not legalize cryptocurrencies like Bitcoin as a means of payment in the country and are still working in ways to regulate crypto transactions without fully banning them. In March 2020, the central bank of Russia disclosed that the upcoming bill on digital financial assets will ban the circulation and issuance of cryptos. Alexey Guznov, the head of the legal department at Bank of Russia, said that the central bank does not believe that cryptocurrency issuance and trading should be legal in the country.
The original bill on digital financial assets was passed in 2018, which stated that trading of cryptocurrencies was legal in Russia. However, Guznov disclosed that the amended bill would ban the selling and issuance of cryptocurrencies in the country. The amended bill would ban almost everything about crypto with the exception of holding cryptocurrencies.
The upcoming law seems controversial because it seeks to ban institutions from using, issuing, and trading cryptos, but people can hold cryptocurrencies. The consensus was reached with market players and various government bodies regarding the upcoming law. The consensus reached stated that nobody is going to ban owning (holding) of cryptocurrencies.
Alexey Guznov said that owning crypto is not like owning drugs or arms. He stated that legalizing cryptocurrencies is a big risk because Russian authorities and the central bank appear to associate crypto-related transactions with money laundering criminal activities.
The pending bill has been facing delay for more than two years now. Guznov revealed that the bill might finally be passed during this spring session. In 2018, Sberbank started trading cryptocurrencies outside the country so that to avoid violating domestic rules. Russian laws bar the bank from trading cryptos but the state-controlled bank looks for ways to serve customers in popular markets for some investors.
Image via Shutterstock
---

Read More