Ripple Co-Founder Jed McCaleb Dumps 28 Million XRP Tokens amid SEC Lawsuit
Jed McCaleb, Ripple's co-founder and its former Chief of Technology Officer (CTO), has seemingly resumed the sale of his XRP reserve, cashing out 28 million XRP.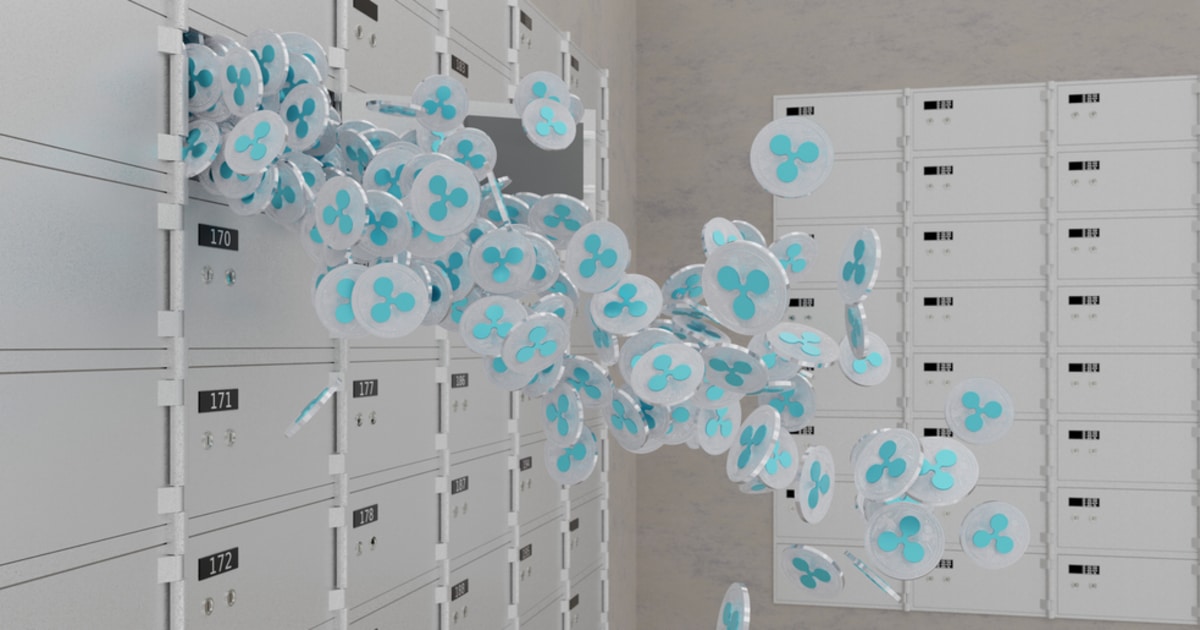 McCaleb, along with Chris Larsen and Brad Garlinghouse, co-created and established Ripple Labs in 2012. The programmer went on to create the now defunct Bitcoin exchange Mt. Gox, as well as the Stellar Development Foundation responsible for the budding cryptocurrency Lumen (XLM). Before departing from Ripple, McCaleb was awarded 9 billion XRP, and an agreement was made that he was allowed to sell XRP, but only a certain amount per day.
Now, it seems as though the Ripple creator has resumed his XRP sales, after having been inactive for 25 days. Jed McCaleb's first XRP sale since the SEC lawsuit has been reported to be in the amount of 28.6 million XRP, which is worth around $8.8 million at the moment. The transaction was picked up by crypto researcher Leonidas Hadjiloizou, who pointed out that McCaleb had resumed his "tacostand" XRP sales. The analyst wrote:
"Jed has paused his sales in the past, to allow a charity he had donated XRP to, to sell. This time, however, he paused his sales right after the lawsuit. There is no way to know why he resumed. He could have waited for some advice from his lawyers or for a million other reasons."
The researcher also noted that McCaleb was going to sell another 9.7 million XRP in the near future.
This has been speculated upon as a means for the co-founder to be rid of his XRP reserves, especially as the token keeps depreciating in light of the SEC lawsuit.
McCaleb resumes XRP sales, stirring whispers
The US Securities and Exchange Commission had charged Ripple Labs, along with co-founder Chris Larsen and CEO Brad Garlinghouse, for selling XRP tokens since 2013 without filing an official registration of them as securities. The fact that the tokens are released from escrow and that all the lead executives of Ripple have benefitted from XRP sales personally have been critiqued as illegitimate. Many have raised their eyebrows and questioned how truly decentralized this made XRP.
While some have hypothesized that McCaleb's goal is to be rid of XRP before the token plummets to new depths and it is too late to be rid of one's reserves, others have speculated that McCaleb resuming his sales are indicative of bullish sentiment. In fact, some in the cryptocurrency community have taken it to mean that XRP's outcome will be positive despite the current lawsuit. A pseudonymous crypto advocate said:
"well, if Jed stopped his sales because of sec concerns, the fact that he is restarting sales now means those concerns are probably resolved in a positive manner."
In any case, it may be too early to speculate on what McCaleb's intentions are. For the time being, XRP has fallen below the critical psychological level of $0.30 once again. The token has dropped considerably in price since many crypto exchanges have moved to halt XRP trades for their US customers, in fear of being impacted by the Commission's lawsuit.
The pretrial opposing the SEC and Ripple Labs is set for February 22, and both sides are expected to present arguments for the case, such as potential motions and settlements.
Image source: Shutterstock
Why Cryptocurrency Exchanges Still Supporting XRP May Be Forced to Delist The Token Soon
Read More