PwC Report Shows that Crypto Hedge Funds Have Increasing Appetite for DeFi
The latest cooperation report between PwC and the Alternative Investment Management Association (AIMA) shows that the assets under management (AuM) managed by cryptocurrency hedge funds have increased from $2 billion in 2019 to nearly $3.8 billion in 2020, showing that an increasing preference for Decentralized Finance (DeFi).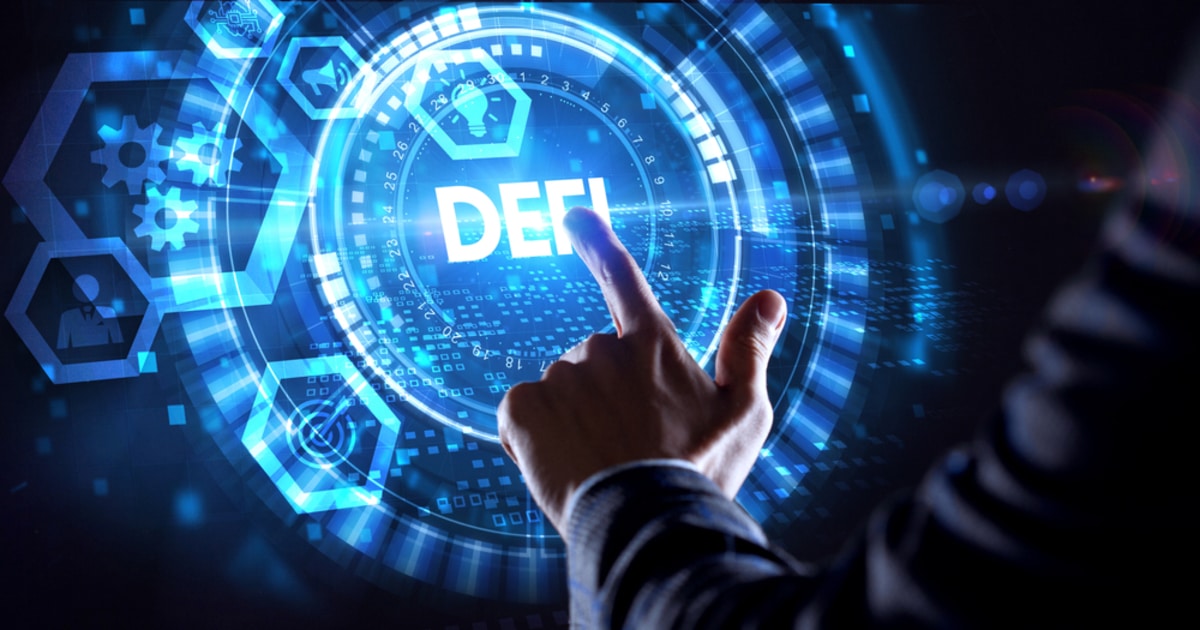 According to data from DeFi Pulse, the DeFi field has experienced exponential growth in recent months. In May, the total value locked reached the peak of $88.005 billion. Despite the panic of the entire cryptocurrency market, the total lock-up value has fallen to $52.252 billion. However, when compared with the overall level of less than $20 billion in 2020, it has increased a big amount generally.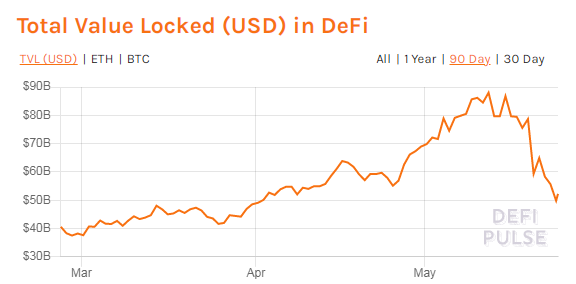 Source:DEFI PULSE
The third annual global crypto hedge fund report co-authored by Elwood Asset Management released on Monday showed that Bitcoin and Ethereum are still the most popular crypto hedge funds. 92% of crypto hedge funds use Bitcoin "BTC" (92%) for trading and Ethereum "ETH" has been included in 67% of their investments.
At the same time, DeFi-specific tokens are on the rise, among which Litecoin's "LTC" accounts for 34%, followed by Chainlink's "LINK" (30%), Polkadot's "DOT" (28%), and AAVE's "AAVE" (27%).
According to statistics, 31% of crypto hedge funds use decentralized exchanges (DEX), of which Uniswap is the most widely used (16%), followed by 1inch (8%) and SushiSwap (4%), respectively.
More than half of the crypto hedge funds stated that they would trade digital currency derivatives, in addition to participating in activities such as cryptocurrency mortgage (42%), lending (33%), and borrowing (24%).
According to the report, around a quarter of hedge fund managers, who do not invest in digital assets yet, confirmed that they are ready to invest in late-stage or looking to invest (26%) cryptocurrencies.
They are mainly concerned and worried about the regulatory risk of cryptocurrency and Client reaction/reputational risk. Among them, 64% of the respondents said that they do not have a sufficient understanding of digital assets. Respondents will increase their willingness to participate in virtual currency investment will be increased if the above-mentioned major obstacles can be removed.
Image source: Shutterstock
Bitcoin Drops Down Nearly 50% from its Peak-Where is the Key Support Level?
Read More