Power Ledger Wikipedia Page Removed By Biased Crypto-Hating Wiki Editor David Gerard
Power Ledger recently became the target of anti-crypto zealot and Senior Wikipedia Editor David Gerard—who emotionally attacked crypto news sources on the Australian blockchain firm's Wiki page to have it removed.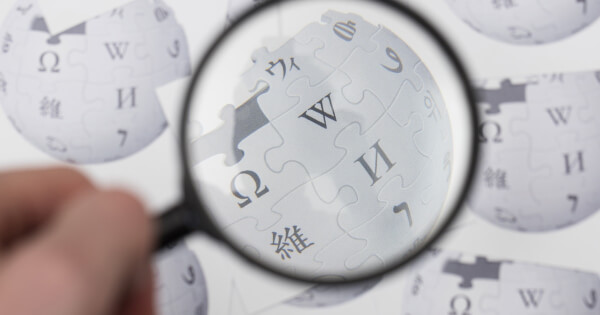 Senior Wikipedia Editor David Gerard argued to remove the Power Ledger blockchain firm's Wiki page while summarily dismissing the reputation of all media sources which supported the project including Coinrivet, Tech Crunch, India's Economic Times, and popular Australian media like The Age and the Australian Financial Review.
Gerard claims that Power Ledger's Wiki page is supported by "entirely such promotional churnalism about things that had not happened and that there's no evidence ever did happen." He further said that content from crypto news publications is "not usable for claims of notability."
A Strange Conclusion
In a public online debate between Wikipedia editors on whether or not to delete the Power Ledger Wiki page, the final judgment reads: "This is an extremely messy discussion, but on the balance there is consensus for deletion […] While many sources were provided in this discussion, those sources were convincingly rebutted."
As mentioned some of these unreliable sources that were rebutted included leading Australian media sources like the Age, Tech Crunch and even India's The Economic Times—whose own Wikipedia page defines it as "the world's second-most read English-language business newspaper."
Gerard also summarily dismissed the reputations and credibility of the Australian Broadcasting Corporation, the Sydney Morning Herald, the Australian Government's Austrade website, The Australian, The Hindu, ZDNet, Yahoo and The Australian Financial Review.
It was not without debate, as one moderator called out Gerard for his obvious bias, saying:
"Wishing these sources (The Hindu, ET, AFR, Guardian, ABC are clearly reliable sources) raise their editorial standards and exclude puffery is not an argument for deletion [...] Either raise the notability bar in our notability policies to expressly exclude companies like these [...] or maintain status quo."
Citing his interpretation of the guidelines Gerard countered saying that the standard Wikipedia editors follow "specifically covers this variety of nonsense in […] so no, it isn't just my personal feelings versus yours."
David Gerard is famously anti-Bitcoin and blockchain even writing a book called of 'Attack of the 50-Foot Blockchain'— which he described as being about "why cryptocurrencies and blockchains are terrible – all of them". So it was no surprise that he went after Power Ledger, but the senior Wikipedia editor had to dismiss some very prominent sources to get his decision, and strangely got his way.
Wikipedia is a globally known platform and has been around for nine years, offering vast amounts of data and resources for net citizens to find online. In February this year, it rumored that Wikipedia was looking into Blockchain as a database and storage of its content.
Image source: Shutterstock
Read More