Paxful Joins Hands with iProov, Providing Identity Verification
Paxful, a leading peer-to-peer (P2P) crypto trading platform, has selected iProov to provide service to verify user identity when onboarding and making transactions.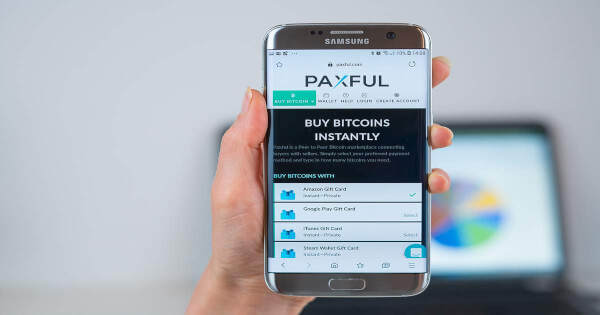 Based on Paxful's objective of offering significant access to crypto, the partnership with iProov will be a stepping stone toward a more secure user experience.
George Georgiades, Paxful's chief compliance officer, pointed out:
"We need to ensure we provide the highest level of security and peace of mind to users. iProov's technology allows us to safeguard against fraud and theft for our community while ensuring continued access and growth of the platform."
As a reputable online facial biometric authentication company, iProov uses Liveness Assurance technology to authenticate that the online user is the right person and not an imposter.
The partnership will enable Paxful users to carry out accurate face verifications when undertaking a transaction because a brief face authentication is required instead of a one-time passcode (OTP) or password.
Andrew Bud, iProov's CEO, stated:
"With the tremendous influx of new users into the crypto space comes an even greater invasion of fraudsters looking to empty or take over accounts or even hold them for ransom."
Furthermore, iProov will make new Paxful users' onboarding seamless as more people continue eyeing the crypto space. Bud added:
"Paxful's mission is a critical one that helps connect the underbanked and unbanked around the globe to financial opportunities and stability. We are delighted to support them in offering inclusive and secure remote verification measures to protect their users."
To expand its mission of providing financial inclusion to the unbanked and underbanked, Paxful launched its first crypto debit card in 2020.
Image source: Shutterstock
Paxful Crypto Peer-to-Peer Marketplace Expands Beyond Bitcoin with Tether USDT Stablecoin
Read More