OKEx Crypto Exchange to Resume "Unrestricted Withdrawals," Causing OKB Token Price to Rise More
Cryptocurrency exchange OKEx has announced that it will resume what it describes as an "unrestricted withdrawal," following a temporary suspension of digital asset withdrawals on the platform.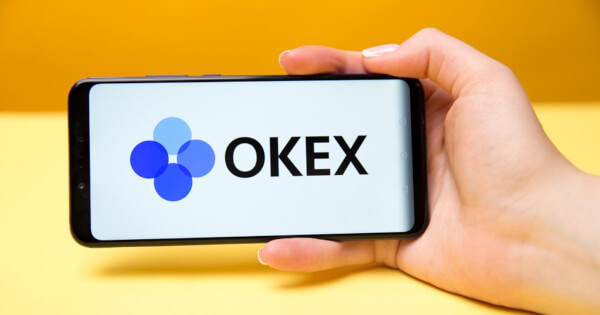 Per an earlier report from Blockchain.news, the suspension of withdrawals by the exchange was prompted when the crypto platform was obliged to cooperate with an ongoing police investigation.
Per the report, OKEx suspended all cryptocurrency withdrawals upon the news that one of its private key holders was cooperating with a public security firm in regard to an ongoing "investigation." In light of the recent announcement, OKEx said that its platform has been confirmed not to have been involved in any wrongdoing or illegal activities and that the private key holder has now returned to his normal business functions. Per the official announcement on the exchange:
"Because OKEx has insisted on maintaining 100% reserves since its establishment, 100% of user funds can be withdrawn without any restrictions after withdrawals are reopened."
The resumption of the withdrawals will begin no later than November 27, 2020, or even before, and the exchange noted that its experts will "conduct strict security checks to resume normal operations of the hot wallet system and to ensure the safety" of its users' funds. In addition, OKEx said it will be launching a loyalty reward campaign to show gratitude to its community members for the inconveniences caused by the previous suspension of its withdrawal services.
OKEx Native Token OKB's Price Rises Even More
Earlier today, news broke out that OKEx founder Mingxing "Star" Xu, who was arrested after the exchange suspended its withdrawals, will soon regain his freedom. Following that revelation, the exchange's native token OKB surged by about 10%.
The coin has seen its price plummet after the suspension of crypto withdrawals, but with the news of Xu's release and the resumption of withdrawals and business as usual for the exchange, the coin has surged upwards. It now trades bullishly, up 11.8% in the past 24 hours according to Coingecko.
While the coin's performance on the market is influenced by events surrounding the OKB coin, better days are expected of the cryptocurrency, as traders look forward to it maintaining the 109.5% growth it has recorded in the past year.
Image source: Shutterstock
Read More