NFT Platform LÜM Cooperates with 25 World-renowned Musicians to Launch the "Access Pass" NFT
U.S.-based music blockchain NFT platform LÜM has announced 25 partnerships with world-renowned musicians to launch the "Access Pass" NFT.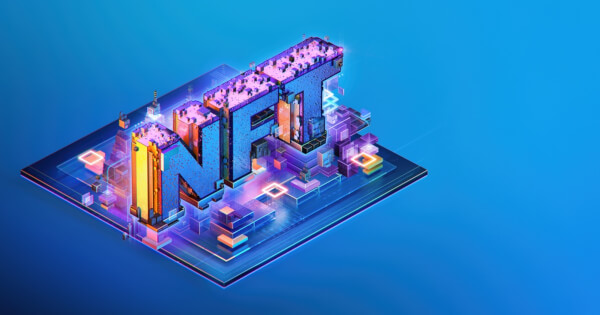 These musicians can build their own communities and launch their own access passes on this platform for crowdfunding projects such as releasing new albums.
Founded in: 2018, LÜM will introduce blockchain technology and NFTs to an entire generation of artists and fans.
For which specific 25 artists remain unknown. Still, the LÜM platform aims to cooperate with 100 top musicians in 2022, and the longer-term goal will be to collaborate with tens of thousands of artists to create a platform for fans and musicians—a revolutionary new way to combine music and blockchain.
LÜM posts on its official Twitter that:
"When designing our First Fan Access Passes, every detail was taken into account. We wanted to create something that felt exclusive, collectible, but looked & felt functional. Something fans will cherish but could expect to use IRL and in the future music metaverse. "
According to LÜM, it does not require artists to sign any rights or intellectual property rights to intermediaries.
LÜM CEO and founder Max Fergus chose to launch this NFT project on Dapper Labs' Flow blockchain thanks to the many successful and user-friendly NFT projects on the Flow blockchain, such as the popular project NBA Top Shot.
The decentralized Flow framework will provide a platform for NFT-powered games and apps, and has already formed development partnerships with big names such as Warner Music Group, Ubisoft, and UFC.
Max Fergus says that:
"For us, we really wanted to model ourselves off NBA Top Shot. A community that was building collective value by bringing players underneath an individual umbrella."
LÜM has raised a total of $4.4M in funding over 3 rounds from the Wisconsin Alumni Research Foundation and Alumni Ventures
Many pop musicians have begun to dabble in the NFT market, and LÜM has collaborated with the popular R&B singer-songwriter Ne-Yo in 2020.
Furthermore, on August 27, 2021, Blockchain.News reported, American DJ and electronic dance music producer Justin Blau, also known as 3LAU, established the blockchain music investment company Royal, supported by a $16 million seed round led by cryptocurrency investment company Paradigm and Peter Thiel's Founders Fund.
Image source: Shutterstock
NFTs will be Everywhere in the Future because of Proof of Ownership, Expert says
Read More