NetCents Technology to Facilitate DeFi Investments on Its Platform
As the crypto world goes mainstream, demand is increasing for new platforms, currencies, and ways to work with digital assets. NetCents Technology is a transactional hub for cryptocurrency payments that is making it easier than ever for businesses and startups to accept cryptocurrency. NetCents is also a leading player in other blockchain initiatives including DeFi and NFTs. The company has recently signed an agreement with Vesto to enable decentralized finance (DeFi) protocols to run on its platform.
With DeFi currently on a path to disrupt financial transactions in a major way, NetCents is at the forefront of introducing non-traditional banking.
Together, under this newly formed partnership, NetCents and Vesto aim to pave the way for DeFi investing and empower users to choose from multiple DeFi protocols to lend and borrow tokens. Through their joint venture, NetCents intends to create a portal to the Vesto infrastructure from the NetCents wallet.
Think about other innovative and disruptive technologies such as Uber. While Uber connects people to drivers, DeFi directly connects individuals with the technology to transform their finances. NetCents is going to play a huge role in making this technology more accessible than ever, so that people can experience more options than what's included with traditional banks.
This will revolutionize financial services and enhance and facilitate investors' exponential widespread adoption of DeFi. Per NetCents CEO and founder Clayton Moore:
"We have seen the DeFi space explode over the past year, but for it to reach the next level – the tools and the process has to be attainable by the novice crypto investor. We will be adding a layer of simplification to the process so that individuals can have their savings actually working for them without the complexity of the current platforms."
Moore explained that with NetCents, individuals will be able to lend their money at market-based rates, thereby circumventing the 1% interest on their savings that commercial banks typically demand.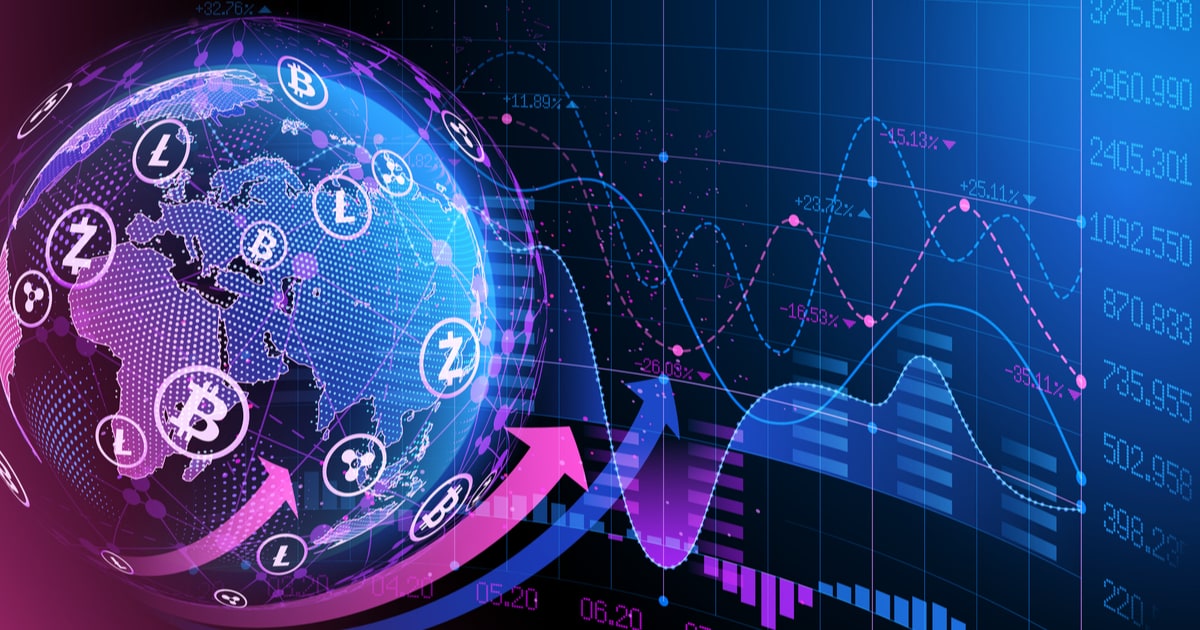 Will DeFi Change the Future of Traditional Investing?
The decentralized finance sector has taken off and provided investors with the opportunity to become lenders and borrowers in a decentralized manner, with investors having complete control over their holdings at any given time. Unlike the stock market, which is open during the week at the hours of 9:30 am – 4:00 p.m ET, DeFi has the potential to allow trading 24/7 without broker limitations. This is possible through smart contracts that operate on blockchains like Ethereum.
With DeFi, users can carry out transactions in a secure, transparent, and affordable way, all the while eliminating the need for a third-party intermediary. Additionally, decentralized finance applications will enable the unbanked and underbanked to access basic financial services.
Although DeFi has gained traction and excited many people in the crypto industry, financial regulators are not necessarily as enthused by the idea of a decentralized project in the financial field. This is where NetCents jumps in. Moore explained:
"Regulators aren't going to be excited about DeFi without someone like NetCents there to protect investors from loss in some way. NetCents intends to screen DeFi players and will make sure that investors will continue to be able to have access to their funds even if a user does something like forget the password they have on their account."
NetCents' CEO further said that his company was working closely with regulators to deliver a product compliant with existent securities laws.
As the decentralized finance industry continues to attract billions in liquidity every month, its momentum seems inevitable. With NetCents Technology providing easy access to DeFi investments, more investors will be able to onboard the trend and enjoy the benefits of decentralized finance.
About NetCents
NetCents Technology is a transactional hub for cryptocurrency payments. Through their technology, businesses and startups are able to integrate cryptocurrency processing into their payment model while avoiding the volatility of the cryptocurrency market. Merchants can accept cryptocurrency payments from any eWallet, with no chargebacks or monthly fees. NetCents also offers personal accounts for individuals to buy, sell, and trade cryptocurrency. NetCents users have the ability to make payments, transfer funds, and exchange cryptocurrency, all from one secure platform. DeFi investing is therefore the next natural step in the evolution of the NetCents platform.
Image source: Shutterstock
Disclaimer : The views and opinions expressed in this article are those of the contributor and Blockchain.News does not endorse and is not responsible or liable for any content, accuracy, quality, advertising, products or other materials on this page. Readers should conduct their own research before taking any actions related to this company. Blockchain.News is not responsible, directly, or indirectly, for any damage or loss caused or alleged to be caused by or connected with the use of or reliance on any content, goods or services mentioned in this article.


Read More