KPMG Partners with Coin Metrics to Boost Institutional Crypto Adoption
KPMG, a Big Four audit firm, has teamed up with Coin Metrics, an open-source public blockchain project, to enhance institutional adoption of blockchain and crypto-assets.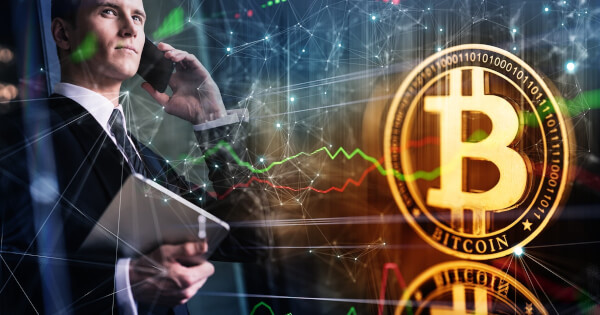 This strategic alliance between KPMG and Coin Metrics aims to offer proprietary analytics, trusted data & insights, and crypto-asset services to attain this objective.
Supporting public blockchains
Through the partnership, Coin Metric's full-suite of institutional data products and infrastructure will be joined with KPMG's Chain Fusion to propel public blockchains. The alliance is based on KPMG's Chain Fusion and Coin Metric's FARUM and ATLAS.
In June, KPMG launched KPMG Chain Fusion as a patent-pending crypto analytics suite to streamline crypto-related services for financial services and FinTech companies. It uses a structured data model to combine data from blockchain infrastructures, and traditional systems to provide analytics for business, risk, and compliance purposes.
As per the announcement:
"The combined offering includes Coin Metrics' holistic blockchain network risk management tool, FARUM, which allows organizations to monitor and manage network attacks, transaction reorganizations, fee volatility, and unusual network event risks."
FARUM is also touted to be instrumental in offering users a glance of the past, present, and future transaction settlement probability based on hash rate markets, mining pools, and blockchain nodes.
On the other hand, KPMG's Chain Fusion is expected to leverage ATLAS as a source of on-chain data across modules and capabilities.
Handling unmonitored blockchain network risks
According to Sal Ternullo, a co-leader of KPMG Crypto Asset Services:
"FARUM represents a significant step forward for custodians and exchanges that are exposed to often, unmonitored blockchain network risks that may impact their businesses."
Therefore, the partnership is seen as a stepping stone towards providing a trusted foundation for cryptoassets' adoption.
Tim Rice, Coin Metrics CEO, acknowledged:
"FARUM is yet another way that Coin Metrics promotes transparency into the activities of open, public crypto networks. We are thrilled to bring this capability to market with KPMG by our side as we solve real business problems for crypto users."
Earlier this month, KPMG unveiled a blockchain-based tool dubbed the Climate Accounting Infrastructure (CAI) to help organizations accurately measure, mitigate, report, and offset their greenhouse gas emissions.
Image source: Shutterstock
Read More