IOTA Foundation Releases Testnet of Fully Decentralized Network Pollen
The IOTA Foundation, a non-profit organization focused on blockchain and open-source development has announced the launch of its testnet of a fully decentralized network, Pollen.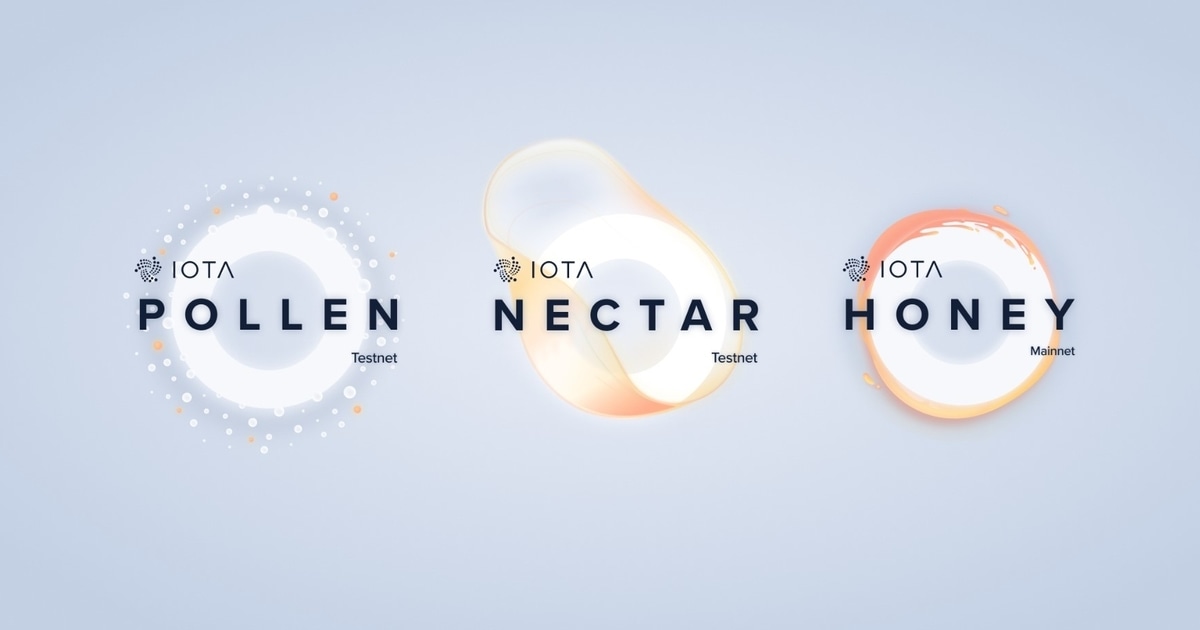 The release of the testnet marks the first time where it enables developers and other parties to test the capabilities of a fully decentralized IOTA network.
IOTA 2.0, starts with its first phase, Pollen, and the next two phases, called Nectar, its second testnet, and Honey, its mainnet.
IOTA's team of researchers, developers, and academic institutions have spent the last year researching a solution that will replace its current network by H1 2021. The new network has developed a distributed ledger network that can scale to meet the demands of the industry without leaving out the considerations of speed, security, and decentralization.
The IOTA network has developed a new architecture made up of three layers, including the application layer, communication layer, and the network layer. These three layers will enable support for features such as tokenization, scalable smart contracts, feeless Dapps, and sharding in the future.
Phase two, Nectar involves releasing the remaining components on the IOTA 2.0 test network, where rewards will be distributed to node operators or attackers to test the resilience of the protocol. Phase three, Honey will be the official release of IOTA 2.0 and will be the production-ready version of the protocol.
In a press release shared with Blockchain.News, Jakub Cech, Director of Engineering at the IOTA Foundation said:
"The community has always been an important part of IOTA's development. With this release, we look forward to allowing our research and developer community, along with others to test out and validate the Coordicide components. We look forward to continuing to build the future of the IOTA protocol together with the community and our academic partners towards its production-readiness."
IOTA increases its speed by 20x following its relaunch
The IOTA community has conducted a stress test that illustrated a stable network of over 150 nodes with over 650 confirmed transactions per second (TPS). This shows an increase in transaction throughput by a factor of 20, while Hornet is able to consume 10 times less memory under normal operations compared to its previous node software.
The IOTA Network has seen a massive hack in February, on the platform's Trinity Wallet software. The network was shut down on the same day to prevent any further security breaches, however, 8.55 million MIOTA, approximately $2 million was stolen from 50 digital wallet users.
Image source: IOTA Foundation
Read More