HK legislator's company will attract 1,000 Web3 startups in three years.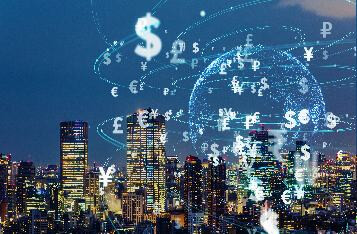 The aim of a start-up accelerator that was co-founded by Jonny Ng Kit Chong, a member of the Hong Kong Legislative Council, is to entice one thousand Web3 enterprises to locate their operations in the city-state within the next three years. This goal was established with the intention of achieving it within the next three years.

Johnny Ng Kit-chong has been representing the constituency of the election committee as a member of the Legislative Council for the constituency of the election committee since the beginning of this year. Since the beginning of that month, he has served in his current role.

The politician and engineer has admitted that he holds financial interests in approximately 40 distinct companies, indicating that he has his hands in a variety of different pots.

One of these companies is a start-up accelerator by the name of G-Rocket, which he and Casper Wong co-founded in 2016. Casper Wong is also a co-founder of this company.

Wong is now working as the CEO of the company, and on December 23, he gave an interview to the South China Morning Post in which he explained the brand-new project that the company is launching, which is aptly named "Hong Kong Web 3.0 Hub."

G-chief Rocket's executive officer (CEO) explained that the company's first objective is to assist one hundred Web3 start-ups in launching their businesses, and that after that, within three years, the company plans to scale this number up to one thousand. The CEO also stated that the company's long-term goal is to assist one thousand Web3 start-ups in launching their businesses.

In particular, Wong stated that the company will collaborate with the digital ZA Bank, an incubator run by the government and known as Cyberport, and the real estate conglomerate known as New World Development in order to assist Hong Kong startups in gaining access to office space, banking, and other government services.

The action that has been taken by G-Rocket is a part of a bigger campaign that has been taken by the government of Hong Kong to make the special administrative area of China into a crypto hub that is capable of competing with Singapore. This action was taken by G-Rocket.

Additionally, on December 8th, the Legislative Council of Hong Kong revised its Anti-Money Laundering and Counter-Terrorism Financing (AML/CTF) system to cover conventional financial institutions in addition to virtual asset service providers. This was done in order to combat the growing threat of money laundering and financing of terrorism.
Read More