Helium and Dish Network Collaborate to Expand its Blockchain-based Distributed 5G Platform
The decentralized peer-to-peer (P2P) 5G wireless network Helium announced on Tuesday, October 26, a new partnership with Dish Network.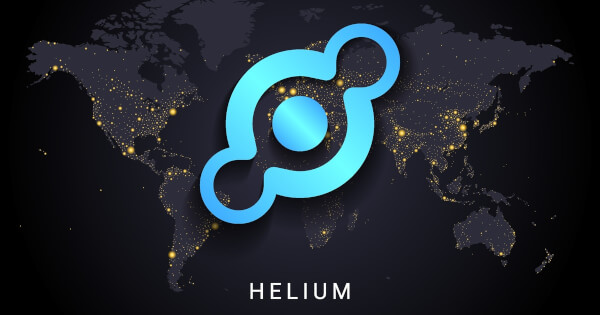 DISH has become the first telecom operator in the telecom industry to join the Helium 5G network ecosystem. This cooperation will expand the Helium node and deploy their own Helium 5G CBRS-based hotspots with dish customers while receiving HNT token rewards.
Helium network, founded in 2013, is the world's first peer-to-peer LoRaWAN wireless IoT network, also known as "The People's Network".
Frank Mong, Chief Operating Officer of Helium, commented on the collaboration:
"Dish understands the potential blockchain can have on the wireless industry, and as the first major carrier to join The People's Network, this partnership is real validation that the HNT incentive model is a powerful tool for deploying infrastructure at scale."
Earlier, Helium 5G was approved by the community to provide connections for high-bandwidth devices such as mobile phones. FreedomFi predicts that Helium 5G can span more than 40,000 small cells by the end of 2022, making it larger than many small cell networks to date.
More and more network providers and operators or IoT companies, including Volvo and Cisco, hope to expand 5G roaming services for their customers on the Helium network.
The HNT token surged 42.2% to a daily high of $23.50 on October 26. According to Coinmarketcap, the HNT token was up 13.26% in the past 24 hours, At the time of writing, HNT was trading at $24.56.
As reported by Blockchain.News on August 11, The Helium Network, supported by Andreessen Horowitz, raised $111 million through the sale of its native token (HNT).
Image source: Shutterstock
Mastercard Collaborates with Bakkt to Expand Encryption Solutions & Join Loyalty Program
Read More