HDAO soared +1469% immediately after listing!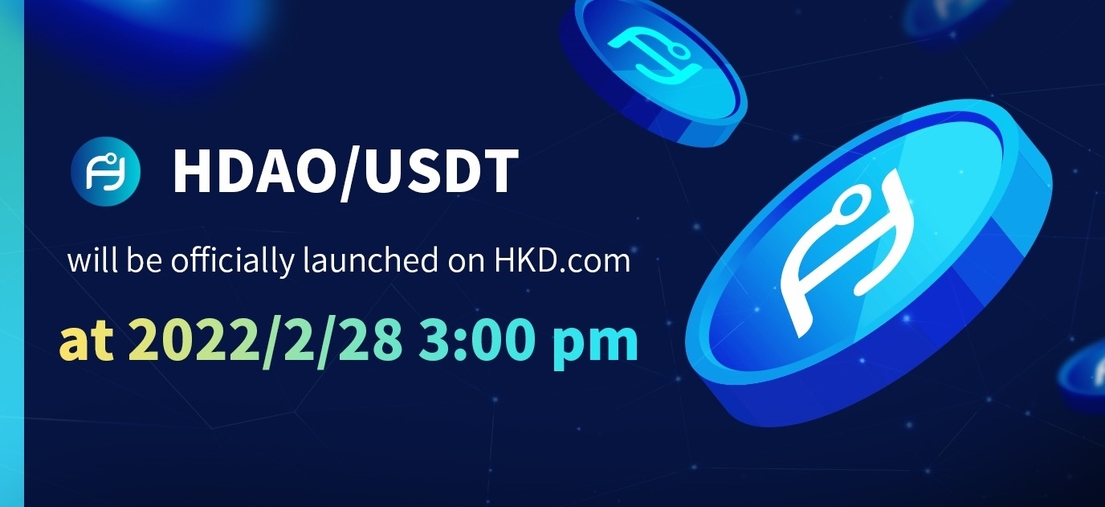 Earlier, the most influential Hong Kong Digital Asset Exchange HKD.com launched its platform token HKD.com DAO (HDAO), sold out in 5 seconds. 🔥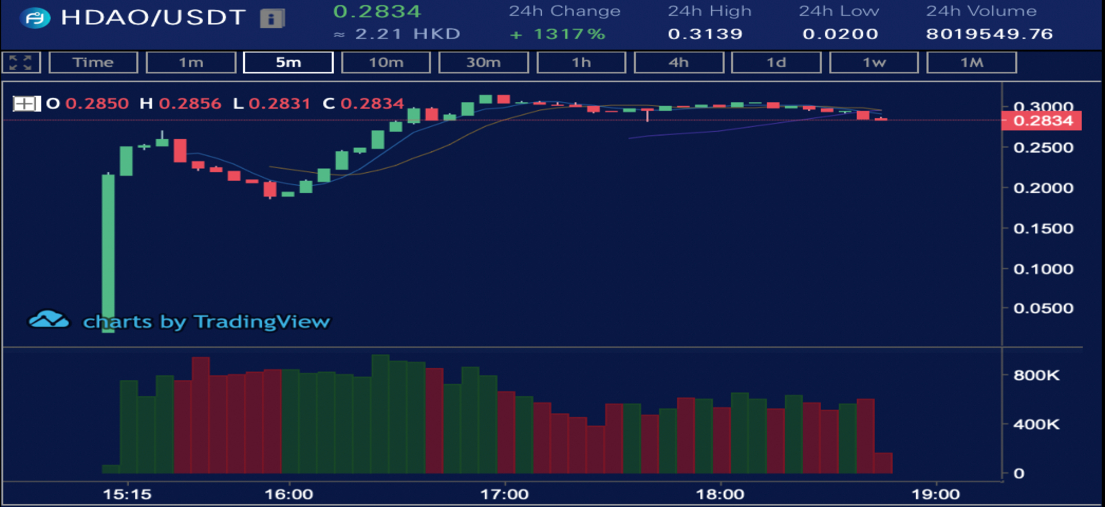 HDAO/USDT trading pair will be available at 15:00pm HKT on HKD.com spot trading platform, the opening price was 0.02 USDT. The price of HDAO once soared to the highest point of 0.3139 USDT at the time of writing this article, over 1469% increase. There has been increasing buying interest, leading the price of HDAO.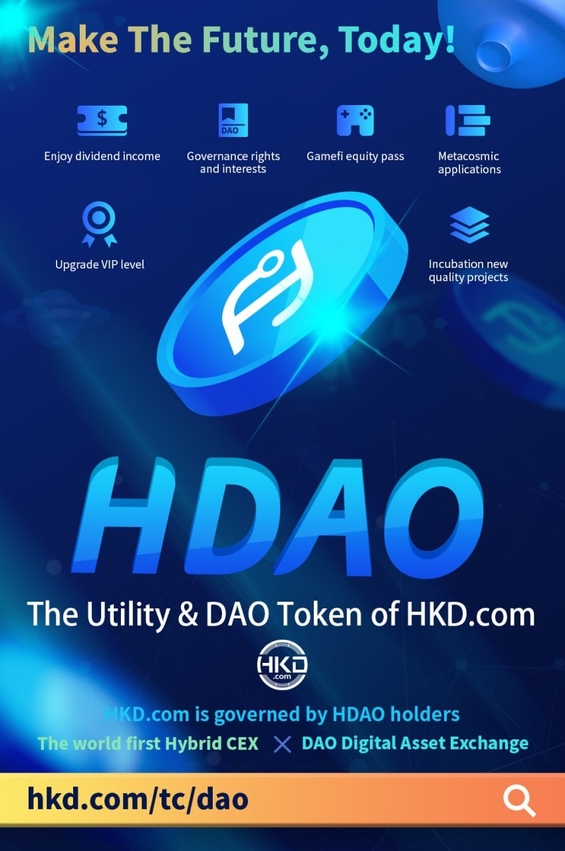 HDAO is an ERC 20 token, with a max supply of 10,000,000,000. The HDAO ecosystem will be empowered by HKD.com, as it is HKD.com platform and governance token. HDAO will allow holders to exercise borrowing/lending, LP staking, spot trading pairs, and more. HDAO is the native cryptocurrency on the HKD.com platform, it aims to connect holders and HKD.com, formulate a wholesome ecosystem.
HDAO will be listed on other reputable exchanges in the future.


Read More