Growth of Memecoins Shows the "Power of Decentralization": CZ
The digital currency ecosystem is fast-growing, and various innovations and trends are emerging daily.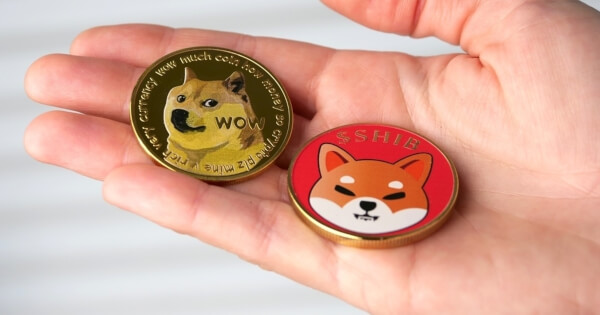 One of these is Memecoins, a category of tokens that are built as a joke and centred around a comical object like a dog breed as in the case of Dogecoin (DOGE) and Shiba Inu (SHIB).
A defining feature of these memecoins is their massive growth rate, fueled by the rising purchase from mostly retail investors. Changpeng Zhao, the Chief Executive Officer of Binance, known on social media as "CZ", said in an interview with the Associated Press that the growth of memecoins, particularly Dogecoin is a direct reflection of the "power of decentralization."
"To be honest, I don't get Dogecoin. But this shows the power of decentralization. What I think may or may not matter. If a large enough number of people in the community values it because it's cute, because they like the meme, then it has value,"
Zhao added that "Dogecoin has lasted so many years. It's gone up and down, up and down, but it's lasted. And now we have Shiba, which is also a meme coin. We have a lot more meme coins. But guess what? For something to be valuable, you only need one other person to want to buy it."
Defining Crypto Bubble
The Binance Executive said the term "Bubble" describes many digital currencies, including memecoins, and Bitcoin is a relative term. He explained that many great companies today, including Amazon, have experienced high volatility at some points in their lives, adding that with additional cash inflows, the digital currency ecosystem will become more stable and less volatile.
"There's no clear definition of what a bubble is. If an asset's price drops more than 80%? Bitcoin dropped more than that and then recovered. "

"Amazon dropped (more than 90% from the start of 2000 into September 2001), and now they are one of the most valuable companies in the world. Did it go through a bubble? According to most laymen's definition, it probably did. For Jeff Bezos, he would probably disagree," he said.
Zhao noted that as long as people understand the risks they hold, then the fluctuation concerns might not matter anymore. As he has always done, Zhao confirmed that he is a less diverse investor as he only holds Bitcoin and Binance Coin (BNB). He plans to give away most of his wealth for charity.
Image source: Shutterstock
Changpeng Zhao, CEO of Binance Opens Up About Bitcoin & Current Crypto Market Situation
Read More