Grayscale Now Owns 2.4% of BTC Circulating Supply
Over the past week, crypto fund management firm Grayscale Investments increased its assets under management by $180 million in the firm's Bitcoin Trust. With 17,100 Bitcoin added across the last seven days.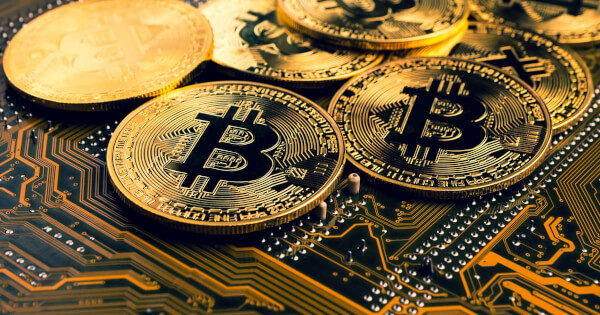 Grayscale has shown a growing insatiable demand for Bitcoin over recent months, with 449,800 BTC under management in total, which accounts for approximately 2.4 % of the current total supply, now measuring at 18,502,381 according to Coin Market Cap.
With a maximum supply of 21 million BTC, this means there are around 2.5 million BTC yet to be mined, equating to around 11.9%. That's not a lot considering how long people have known about Bitcoin, let alone considered it to be an essential part of an investment portfolio.
With the dramatic increase in institutional investment in crypto, this can't continue forever. With other companies such as Intelligence firm MicroStrategy also moving more than 400 dollars of capital into Bitcoin.
With a reported $5.8 billion in AUM this month, Grayscale is continuing to pursue other avenues, exploring the market with crypto trusts such as Ethereum (ETH), Bitcoin Cash (BCH), Litecoin (LTC), Stellar Lumens (XLM), and Zcash (ZEC).
In a tweet published on Sept. 15, Grayscale CEO Barry Silbert provided the crypto community with further fuel to the fire by hinting that there could be a "buying race" for Bitcoin between the two companies.
Some may speculate that the demand for Bitcoin is exceeding the supply, however, many miners and whales have been waiting quietly on the sidelines for such an event, with reserves of BTC waiting for the right moment.
Image source: Shutterstock
Read More