Why Google Chrome Is Losing Market Share to Cryptocurrency-Powered Brave Browser
Popular search engine giant Google Chrome is losing some of its customers to the new Brave browser primarily because of the latter's privacy-by-default model.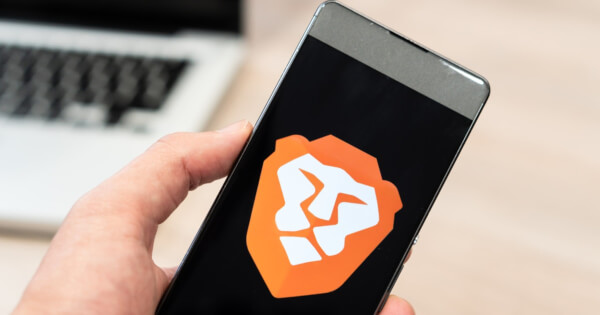 According to a report by Forbes, the Brave browser is gradually breaking the industry dominance of Google Chrome, Microsoft Edge, and Mozilla Firefox with more than 10 years of combined market dominance.
Brave is a free and open-source web browser developed by Brave Software, Inc. based on the Chromium web browser. The Brave browser blocks ads and website trackers. Besides its ease of use and great user interface, it provides a way for users to send cryptocurrency contributions in the form of Basic Attention Tokens (BAT) to their favorite websites and content creators.
The issue of privacy has obviously become a concern with Google, as it was recently involved in a class-action lawsuit in which Chrome's Incognito records reportedly shared users' private data. As quoted by Forbes, Chief Executive Officer and co-founder of Brave Brendan Eich said:
"Users are fed up with surveillance capitalism, and 20 million people have switched to Brave for an entirely new web ecosystem with an opt-in ad economy that puts them back in control of their browsing experience."
Eich also noted that "the global privacy movement is gaining traction, and this milestone is just one more step in our journey to make privacy-by-default a standard for all web users." Owing to this, the Brave browser has seen a huge rise in its user base, which grew from 8.7 million monthly active users (MAUs) in November 2019 to 20.5 million monthly active users today. The daily active users have also increased to 7 million people, up from 3 million a year ago.
The incentive reward system is designed to also give Brave users a 70% cut from ad revenues, a feature that comes as an innovative twist compared to Google Chrome's model, which solely accrues its revenues. The ad revenue biz that Chrome has dominated remains one of the reasons why the Feds have launched an antitrust probe directed at Google, amongst other big US tech firms such as Apple, Facebook, and Amazon.
Image source: Shutterstock
---

Read More