Global Automotive Blockchain Market Value Expected to Hit $2.23b by 2027
The value of the global automotive blockchain market is expected to hit $2.23 billion by 2027, a study shows.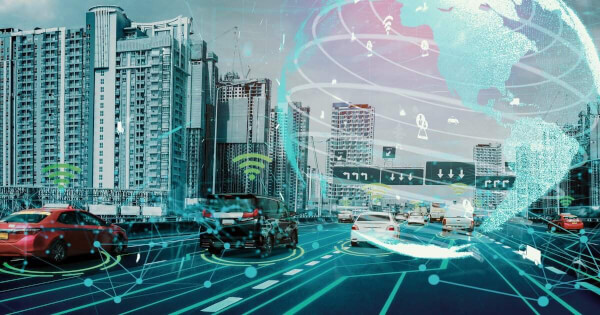 $420.1 million was recorded in 2021 based on the need to fight counterfeits for the attainment of high-quality products, according to the analytic firm Research and Markets.
A compound annual growth rate (CAGR) of 32.14% is expected during the forecast period. Per the announcement:
"Automotive blockchain offers multiple benefits, including fast warranty claim processing, easy-to-track operations, enhanced smart contracts and car sales, tamper-proof transaction records, improved transparency, instant traceability, and reduced payment exchange fees."
Blockchain technology is expected to streamline procedures by rendering immutable storage to curb fraudulent activities like tampering with vehicle mileages.
As a result, the study acknowledged that the demand for authentic processes has been integrating the automotive blockchain sector with other cutting-edge technologies like artificial intelligence (AI) and the Internet of Things (IoT).
The report noted:
"The integration of the Internet of Things (IoT) and artificial intelligence (AI) with connected devices, to track, process, authenticate and exchange transaction systems are providing an impetus to the market growth."
Furthermore, the rising need for extensive research and development (R&D), faster transactions, and reducing data leaks is anticipated to spur growth in this industry. The analysis pointed out:
"Automotive blockchain is widely used to enhance supply chain management and help original equipment manufacturers (OEMs) follow up on automotive parts and components regarding their latest modifications, thus aiding in identifying counterfeit products and ensuring high-quality products and services to consumers."
Meanwhile, the mounting need to tackle data breaches and information leaks is expected to thrust blockchain technology in the healthcare market to a compound annual growth rate (CAGR) of 68.3% between 2022 and 2030, according to a recent study by Market Research Future (MRFR).
Image source: Shutterstock
Blockchain Analytics to Help Curb Crypto Misuse, Says HashCash CEO
Read More