Former BitMEX Executive Agrees to be Extradited Back to the US as Trial Drags on
Former BitMEX Derivatives Exchange executive Gregory Dwyer has agreed to be extradited from Bermuda back to the United States of America,while the legal tussle indicting three other executives lingers on.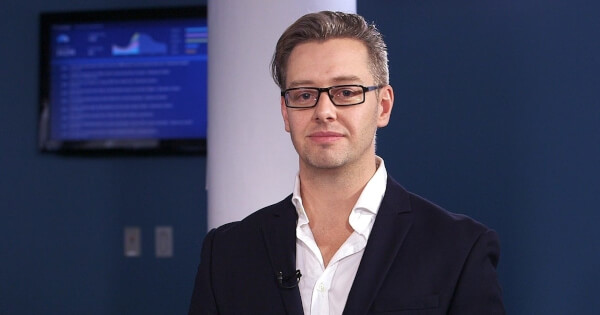 As reported by the Royal Gazette, the extradition process is still awaiting approval by governor Rena Lalgie.
The American authorities accused Gregory of being complicit in operating the BitMEX exchange without adequately registering it with the proper authorities. The Australian executive was also officially charged on October 1 in violation of the US Bank Secrecy Act and conspiracy to violate the Bank Secrecy Act.
Former CEO Arthur Hayes surrendered to US authorities for the prosecution earlier in the year. Alongside Hayes, Benjamin Delo and Samuel Reed, the other parties indicted, had appeared in court since the case started, leaving Gregory as the outstanding man. The other three executives had been granted bail in varying sums as the case drags on. Despite his absence from the court, Gregory's spokesman noted that the Australian cooperated with the authorities.
"Mr. Dwyer continues to work with the government to ensure a smooth process for his appearance in New York and has every intention of defending himself against these meritless charges," the spokesman noted.
Should Gregory Dwyer be found guilty of the charges, he and his colleagues could bag up to 5 years in jail. While this may be the worst-case scenario, the case may end up with settlements paid to the relevant authorities just as the mother exchange did when it agreed to pay $100 million in settlement to the Commodity Futures Trading Commission (CFTC) back in August.
The ongoing case highlights the continuous clampdown on cryptocurrency-related entities in the US. While the BitMEX case involved the CFTC, blockchain payments firm, Ripple Labs Inc, battling a legal issue with the Securities and Exchange Commission (SEC) since the firm was accused of selling unregistered XRP securities. These and more cases have pushed stakeholders in the crypto ecosystem to nudge the relevant authorities to provide the proper oversight for the industry.
Image source: Shutterstock
BitMEX Agrees to Pay $100M in Settlements to the CFTC of the US
---

Read More