Facebook Launches Fintech Product Group F2 to Run Payments Across All its Apps
Facebook has expanded its fintech horizons and announced the launch of a new product group dedicated to payments purposes.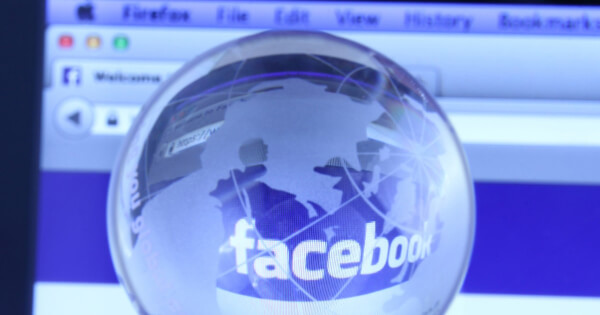 Introducing Facebook Financial
The new group, called Facebook Financial, or F2 by the internal team behind it, will direct all Facebook payments projects and regroup all of the platform's ventures under one umbrella. The fintech project includes Facebook Pay, which is the social media company's universal payment system. Facebook plans to incorporate it inside all of its apps.
Facebook implements payments project
Facebook Financial will be run by Facebook cryptocurrency Libra's co-creator, David Marcus. In speaking about his company's move on payments projects to Bloomberg, Marcus said, "We have a lot of commerce stuff going on across Facebook. It felt like it was the right thing to do to rationalize the strategy at a company level around all things payments."
Facebook is seeking to improve its commerce and payments within the company, and across all apps that it owns, which include Instagram, Messenger and WhatsApp. Facebook CEO Mark Zuckerberg has publicly announced that he planning on integrating all of Facebook's messaging services. The belief is that by making a payment system available across all apps, Facebook's advertising will grow to be indispensable, which consequently will boost the amount of time that Facebook users spend on Instagram, Messenger, WhatsApp, and Facebook.
Rebranding of Libra's crypto wallet
Libra co-creator Marcus appears to be the perfect person to direct the new payments project launched by Facebook, as he has been working for Facebook since 2014 and was formerly the president of PayPal Holdings Inc. The Facebook veteran has been hard at work in making Libra a cryptocurrency that can be used for cross border payments purposes.
With Facebook Financial, Facebook's previous fintech ventures will all be integrated under one entity. Marcus will be managing the Novi wallet, which is simply a rebranding of Libra's digital wallet Calibra- and he will be working on implementing a payment system on the WhatsApp messaging platform.
Fintech ventures by the bulk
Facebook has been trying to market WhatsApp payments services in India and Brazil. The company has been actively trying to branch out and integrate into those countries' commercial market, but due to regulations, WhatsApp payments projects in India and Brazil have not yet been implemented.
Facebook CEO Zuckerberg is anticipating what its company's new fintech venture. He said:
"As payments grow across Messenger and WhatsApp, and as we're able to roll that out in more places, I think that that will only grow as a trend."
It has been a busy year for Facebook, with Zuckerberg testifying recently in front of US Congress during an antitrust hearing. His company has been receiving backlash in relation to regulatory issues revolving around its native digital currency Libra. As reported by Blockchain.News, Libra was initially set to launch as a permissionless digital currency that was widely accessible to all. However, due to regulatory mishaps, the project has not been pursued nor approved, as Swiss Financial Markets Supervisory Authority (FINMA) regulators did not back the project, following a payment system license registration filed by Libra.
Marcus, who has been working on Libra for quite some time, appears to have just the expertise Facebook is looking for to not only navigate financial services policies, but to launch Facebook's new F2 project off the ground.
Image source: Shutterstock
---

Read More