Ethereum HODLers Taking Profit After Impressive Run to ATHs
Ethereum (ETH), the world's second-largest cryptocurrency by market cap, initially defied the freefall by Bitcoin (BTC) and the broader market, surging to a New All-Time High (ATH) well above $4,000. The cryptocurrency industry is now experiencing a remarkable shift trending, the market fears the trend is heading to the dreaded bear season.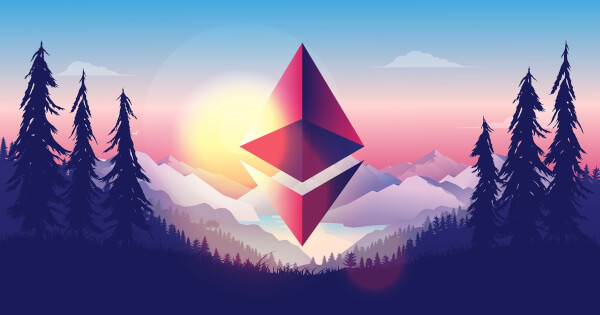 The supply of Ethereum on cryptocurrency exchanges recently dropped to its lowest month in what could either be bullish or bearish for the cryptocurrency. Should the decline be influenced by the deposit of the coins into DeFi or being pushed toward staking Ethereum 2.0, then the network is up to benefit in this regard. However, a sell-off of the asset is a move against the growth run of the digital currency.
Ethereum is currently sharing the pangs of the global market, fueled by Tesla's rejection of Bitcoin as a payment option for its products due to the latter coin's mining energy requirements. Seeing Ethereum also utilizes the energy-intensive Proof-of-Work (PoW) model, the coin HODLers have remarkably been taking profits off the gains accrued during the run-up in the price of the asset in the past weeks.
At the time of writing, Ethereum is exchanging hands at $3,488.72, down 9.11% in the past 24 hours and by 15.29% in the trailing 7-day period according to CoinMarketCap. Data from on-chain crypto market analytics provider, Glassnode also revealed that the Ethereum number of addresses holding at least 10 coins just reached a 13-month low of 268,250. This trend shows a continuous sell-off by retail HODLers, a move that is anti-progressive to the price of Ether in the short term.
Beyond the sentimental push of the cryptocurrency industry, investors' mentality has shifted towards blockchain networks and tokens that offer massive utility. Ethereum stands in the positive light of this as the forthcoming network upgrades are billed to bring increased utility to the digital currency. This is one of the positive potentials for growth the long-term Ethereum HODLers are banking on for increased growth and valuation.
Image source: Shutterstock
5 Reasons Bitcoin Hit $47K ATH and the BTC Price Surge Will Continue
Read More