Ethereum Calls On Hackers to Attack Ethereum 2.0 in Exchange for Bug Bounty
With Ethereum's plans to launch its 2.0 protocol network, the open-source platform has also decided to tweak its blockchain project to perfection by calling all hackers and challenging them to break into two Ethereum 2.0 attack networks.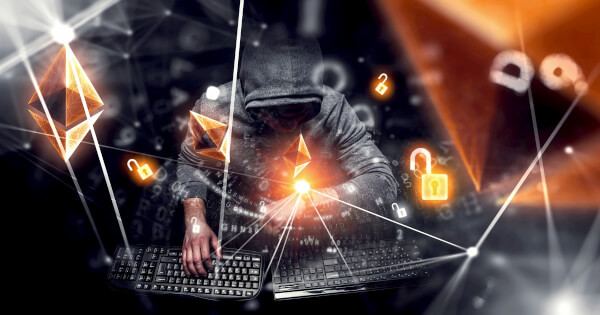 Ethereum Creates the "Hacking Challenge"
What an attack network basically entails is a virtual attempt to break into an organization's network, without the necessary authentication access passwords and locks required. Usually, the objective of an attack network is simply to steal data or perform other malicious activities.
In the case of Ethereum's public "attack network" launch, it is mainly to test the vulnerabilities and potential security loopholes of Ethereum 2.0, which consists of an upgrade from the Ethereum blockchain. The cryptocurrency platform hopes that with this "attack network" set in place, Ethereum 2.0 will be perfected — shortcomings of the blockchain may be brought to light with the challenge, that simple testing just won't be able to reveal.
How to Overcome the Attack Networks
The goal of the attack challenge launched by Ethereum is to prevent finality for 16 consecutive epochs on a network. This means that in order to successfully accomplish the digital mission, hackers would need to be able to intercept "finality" from happening for at least 102 minutes (1 h 42 min). "Finality" simply refers to a type of faster on-chain communication, where a block transaction, once finalized, will not be reversible and will therefore not have to wait for multiple acknowledgments before proceeding forward.
The objective of these attack networks is for others to find potential vulnerabilities and security loopholes that simple testing might not reveal.
In exchange for hackers' efforts, Ethereum will award a $5000 bounty for each individual hacker or hack group who successfully completes their request.
Ethereum Co-Founder Speaks of 2.0 Project
Vitalik Buterin, one of Ethereum's most recognized co-founders, is particularly proud when speaking of his Ethereum 2.0, and he emphasizes the fact that the data capacity of the developing blockchain will be immense. However, as his blockchain ecosystem is still developing, the upgrade will not translate to higher scalable transactions, meaning that the blockchain will not necessarily process more transactions.
Another key feature of Ethereum 2.0 is the fact that it will run on a Proof-of-Stake consensus algorithm instead of the current Proof-of-Work Ethereum mainnet. This will enable users in the Ethereum network to lock up their accumulated digital coins and get paid for helping secure the blockchain.
Image source: Shutterstock
---

Read More