Elon Musk says He's "Off Twitter For a While" After Sending DOGE and BTC Soaring
Elon Musk is taking a break from Twitter after a few weeks of market-moving opinions on Dogecoin and Bitcoin.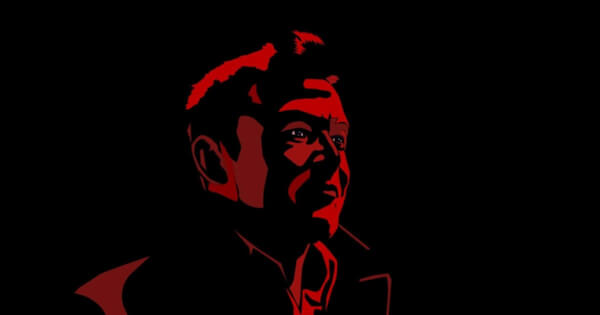 The Tesla and SpaceX founder also voiced his support for the actions of the Reddit group WallStreetBets (WSB) while slamming the hypocrisy of hedge funds complaining while profiting from their own form of exclusive market manipulation.
The world's second-richest man, Musk said tweeted today:
"Off Twitter for a while"
With the influence Musk currently seems to hold over the crypto markets and all markets in general, perhaps the Tesla CEO spending some time in lieu may be a good thing.
DogeCoin (DOGE) Tweets
DOGE is also allegedly the favorite cryptocurrency of Tesla founder Elon Musk. The billionaire previously touted the cryptocurrency on his Twitter, pumping up the price just with a simple tweet that read, "One Word: Doge."
The Tesla founder also playfully touted himself as the founder of Doge on social media. Following this simple and playful tweet, the price of Dogecoin immediately surged by 25% exemplifying the influence the SpaceX founder has on the markets.
GameStop Tweets
Amid the market controversy surrounding the WSB Reddit group and the short squeeze play on GameStop shares—Musk showed public support for the Reddit groups success and condemned the actions of the hedge fund manager's shorting stocks at all. Musk Tweeted:
u can't sell a house u don't own,

u can't sell cars u don't own

but u *can* sell stock u don't own!? (sic)

This is bs – shorting is a scam, legal only for vestigial reasons.
On Musk's announcement that he will be taking a step back from Twitter, the self-identified Chairman of Wall Street Bets tweeted his own thanks to the billionaire— he wrote:
"Thank you for everything Elon"
Bitcoin
The Tesla CEO has always danced around the subject of Bitcoin—in December 2020, the crypto world was fixated on a Twitter exchange between Tesla and SpaceX founder Elon Musk and MicroStrategy's CEO Michael Saylor, which led to Saylor offering to share his Bitcoin playbook.
Last week however, Musk added #Bitcoin to his Twitter profile and officially publicly endorsed the cryptocurrency for the first time, which sent the Bitcoin price surging to $38,000 over the weekend, before coming back down to the low $30,000 region.
The Bitcoin price has stagnated since , trending sideways between $32,000 and $34,000 but has shown new signs of strength breaking above $35,000 today.
As Elon Musk announces is time in lieu from Twitter, Blockstream's CSO Samson Mow asked the billionaire for one more shoutout to Bitcoin to send the price surging.
Mow tweeted:
Can we get another #Bitcoin tweet before you go.
Musk unfortunately has not complied with Mow's request.
Image source: Shutterstock
Bitcoin Price Not Everything Says Bitfinex CTO, as BTC moves Sideways
Read More