Crypto.com Mistakenly Refunds $10.5M to Aussie User
Melbourne resident Manivel Thevamanogari and her sister Gangadory Thevamanogari sought a refund of 100 Australian dollars from Crypto.com in May last year but was accidentally returned 10.5 million Australian dollars, according to Australian local media 7News.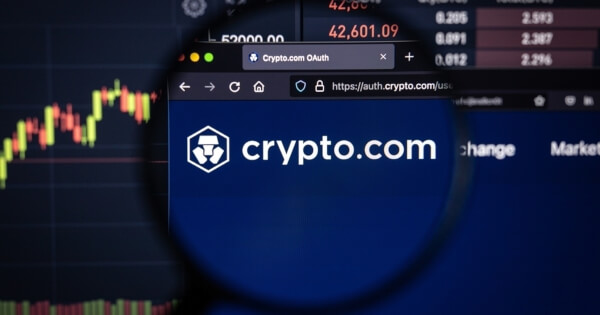 However, Manivel has been sued by Crypto.com as she used a portion of the fund to buy a mansion in the Melbourne suburb of Craigieburn for $1.35 million.
Following Crypto.com's lawsuit, the local Supreme Court ordered the Manivel sisters to sell the house and compensate the remaining $1.37 million, including $1.35 million and $27,369 in interest and fees.
It took seven months for the Singapore-based cryptocurrency exchange Crypto.com to discover the error after the refund error. During the company's inventory and audit last Christmas, the loophole was discovered and remedied in time. Since then, legal proceedings have been launched in Australia to get the money back.
It is reported that the mistake was caused by an employee of Crypto.com who was mistaking the payment amount as an account number instead of the refund amount and therefore entered the payment amount as a long string of account numbers, which resulted in the wrong transfer to their bank account.
According to court records, Manivel and his sister Gangadory did not appear in the lawsuit from beginning to end, and the case is due to reopen in October.
"There's no doubt that if you saw that in your account you would know it shouldn't be there, and the onus is actually on you to actually call the sender and to say look that shouldn't have come into my account," Justin Lawrence from Henderson and Ball Lawyers.
The court said they did not respond to any letters from the lawyers (Crypto.com), and that by not appearing in court were tacitly acknowledging the allegations in the statement of claim.
In July, Crypto.com, a fast-rising exchange platform secured regulatory approval to operate in the Cyprus crypto market, thereby expanding its European presence.
Image source: Shutterstock
Nexo Allocates Additional $50M to Long-standing Token Buyback Initiative
Read More