Crypto Trading Income eToro Spikes to $264 Million in Q2
eToro, the world's leading social trading platform, announced its latest financial results that ended 30 June 2021 on Wednesday, August 25.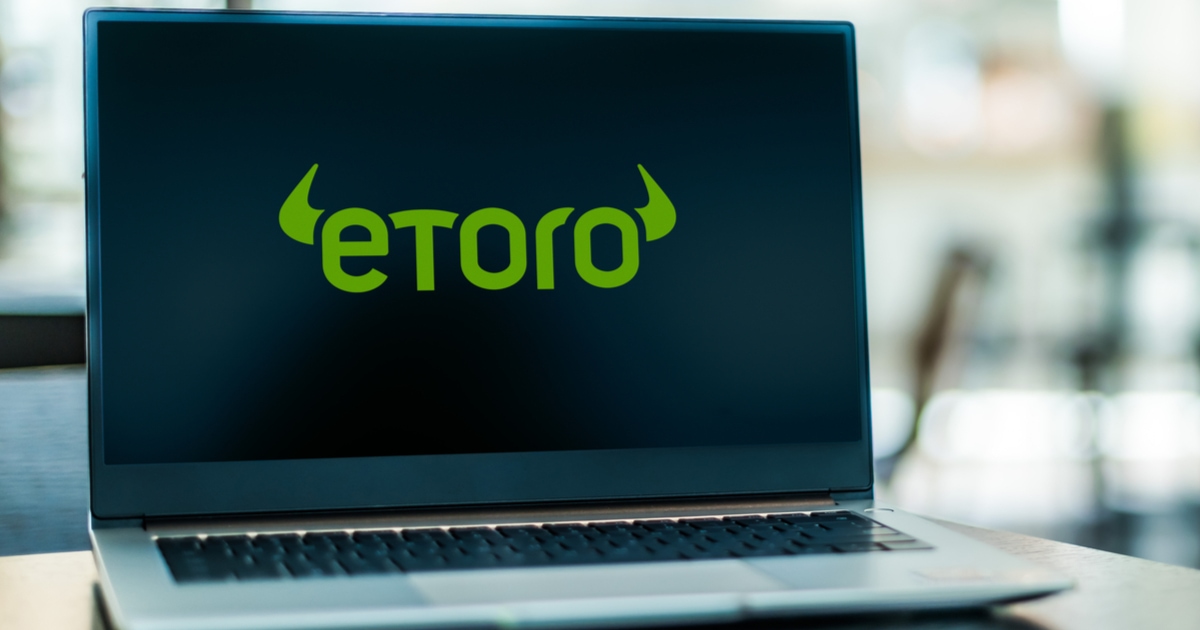 The multi-asset investment platform saw income generated from charging commissions on cryptocurrency trades rose in the second quarter and also registered new users during the period.
The financial report indicates that cryptocurrency trades contributed 73% of total commissions charged by the eToro platform during Q2 of 2021, compared to only 7% of commissions generated by cryptocurrency trades in Q2 of the previous year.
eToro generated a total income of about $362 million due to charging trade commissions in the second quarter, up from about $161 million overall in the same period last year. In Q2 2021, the investment firm generated $264 million due to cryptocurrency commissions, 23 times greater than the $11.27 million in cryptocurrency commissions charged in the second quarter last year.
An analysis of the top cryptocurrencies traded on the eToro platform shows that a wide variety of assets contributed to the record-breaking income. Bitcoin had the most trading volume, while XRP brought in most commissions out of any cryptocurrencies. Bitcoin accounted for only 7% of total cryptocurrency commissions – less than half contributions of Ethereum (ETH), Cardano (ADA), and Ripple (XRP), and even less than Dogecoin (DOGE), the meme cryptocurrency which the platform added in May.
Yoni Assia, CEO and co-founder of eToro, talked about the impressive income statement and said: "The rise in self-directed investing and eToro's growth is underpinned by long-term secular trends in investor behaviour,"
Assia further revealed that investors want three key things from an investment platform: financial education tools, a good user experience, and simple access to investments that include cryptocurrency.
EToro's total trading commissions hit $362 million in the last quarter, and net trading income stood at $290 million. However, the firm recorded a "net loss of $89 million because of a non-cash charge of $71 million in stock-based compensation for eToro employees". The company also posted another net loss of $36 million transaction cost related to its planned merger with SPAC FinTech Acquisition Corp. V. In May, eToro announced that it plans to go public through the merger at a valuation of $10.4 billion.
Also, in the second quarter of 2021, eToro added 2.6 million new clients, an increase of 121% from the same period last year. As of June 30 2021, the company had a total of 23.2 million users on its platform.
Image source: Shutterstock
eToro Sees More Bitcoin Demands Than Supply, Set To Ration Bitcoin Sales
Read More