Crypto Exchange OKX Unveils Precautionary Measures Ahead of the Ethereum Merge
With the Ethereum merge just around the corner, crypto exchange OKX has given a service update that includes suspension of ETH deposits and withdrawals during the much-anticipated event.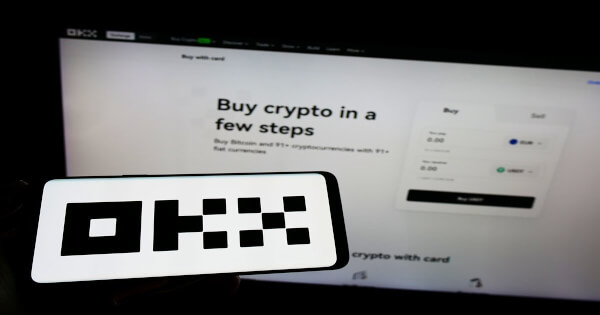 Per the announcement:
"OKX will suspend ETH and other Ethereum-based (ERC-20) token deposits and withdrawals during the two upgrade events."
OKX acknowledged that the precautionary measures were meant to minimize the trading risks triggered by price volatility during the merger. Therefore, the update is intended to prepare users for the event.
The crypto exchange pointed out:
"Based on the Ethereum Foundation's announcements, the Merge will occur when Ethereum Mainnet reaches a block height of 15,540,293."
The report added:
"This will happen sometime between September 10-20, 2022, perhaps around September 15, 2022 (UTC). The Merge will occur in two steps, Bellatrix and Paris."
Bellatrix is the consensus layer upgrade that will prompt the merge awareness on the Beacon Chain or Ethereum 2.0 and is expected to happen around September 6.
On the other hand, Paris is the execution layer that will trigger the transition from a proof-of-work (PoW) to a proof-of-stake (PoS) consensus mechanism. It is slated for September 15.
Ethereum's co-founder Vitalik Buterin had shared similar sentiments that the merge would happen around September 15.
Therefore, the merge is speculated to be the biggest software upgrade in the Ethereum ecosystem because it will make the second-largest cryptocurrency deflationary.
Crypto service provider LuckyHash had previously noted that the merge would prompt a 1% annual deflation rate, Blockchain.News reported. Market analyst Lark Davis was of a similar opinion that a PoS framework would trigger a supply growth rate of -2.8% in the Ethereum network.
Image source: Shutterstock
Citi Believes The Merge Will Make Ethereum a "Yield-Bearing Asset"
Read More